"Juwel Model 33U benzinkocher"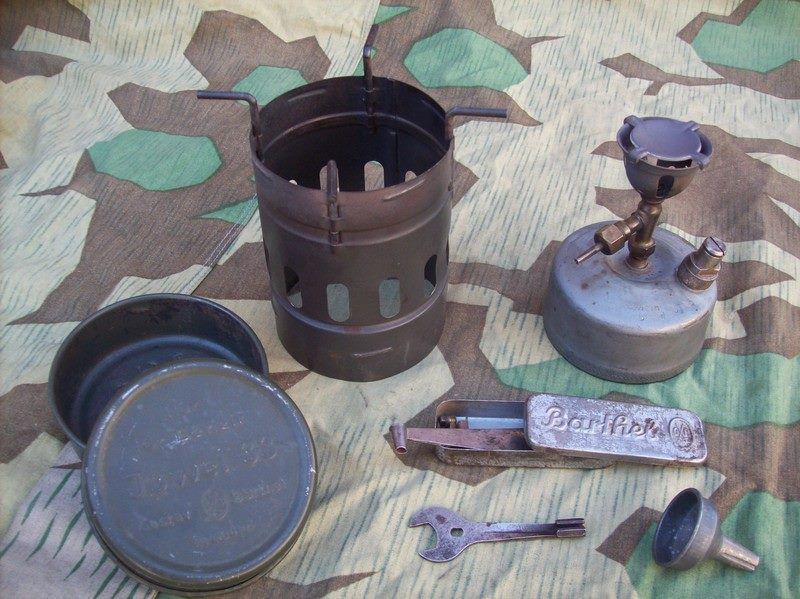 The small Juwel 33 stove is made by the Gustav Barthel Werke in Dresden, and used by the German army in the second war. The model show here has a metal tank typical for war time production instead of messing used in pre war
production.
In contrast to the stoves for the civilian market,the ones produced for the German army had green painted cover lids and windshield.
Being of a basic design and not having a pressure pump, it is needed to heat up the tank first, so that enough pressure can build up to make the stove work.
This can be sometimes hazardous and therefore it was given the nickname "Barthelbombe" by the troops.
Normandie august 1944,
The Gefechtstross I (combat supply group) of the 1. / Pz.Gren.Reg. 2 has halted under the cover of a tree line, any movement during daytime is now nearly impossible due the absolute control of the skys by the Allied tactical airforce. The much needed supplies and food for their Kompanie at the frontline can now only be brought forward under the cover of darkness. The Gefechtstross I of a Panzergrenadierkompanie c (gepanzert) had 4 Unteroffiziere, 8 Mannschaften and 4 Kfz. (1 Pkw. , 3 Lkw.). Panzergrenadier Altherr, the driver of the Pkw, a VW type 82, is using the forced halt to catch up some much needed sleep. He is lying in a dry ditch close to the VW under his blanket on his Mantel spread out on green leaves. When waking up from the increasing noise of the nearby front, he stands up and places his gear back in the car.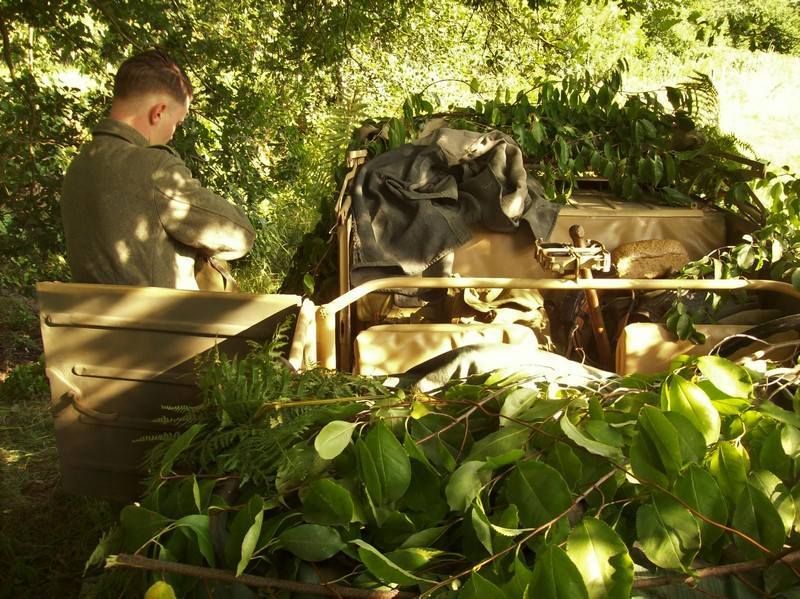 One of the Lkw. drivers, Panzergrenadier Lotz, has managed to sneak of to a nearby farm, and bought there some eggs and a Kochgeschirr full of milk to supplement the bread ration. Using the cover of the dry ditch that is aside the tree line were the vehicles are standing under, he comes towards the VW, knowing that there is a "Barthelbombe" on board, so that a fast meal can be prepared.