Dear all,
It is a great pleasure today to share with you this official photo report of Project Edelweiss 2012. I want to thank specially Artem and his
"Maschinengewehr
" for the high quality of the following photo work.
During these 3 days of mountain trip, Project Edelweiss 2012 gathered participants of 9 different nationalities to face a summit objective of 3111m/alt. In few words, we hiked 750m up during the morning of the first day. The afternoon was dedicated to basic alpine instructions, creation of the rope teams and briefing. On the second day, early morning, we launched our efforts to our objective, a summit of 3111m/alt. In spite of really bad weather conditions, most of us succeeded to reach the top and so to climb 1000m up and down in a morning. The rest of the second day was about resting time, a proper dinner and a ceremony. We hiked down the 750m on the third day to reach our starting point.
Anyway, the pictures will describe better our adventure than my words…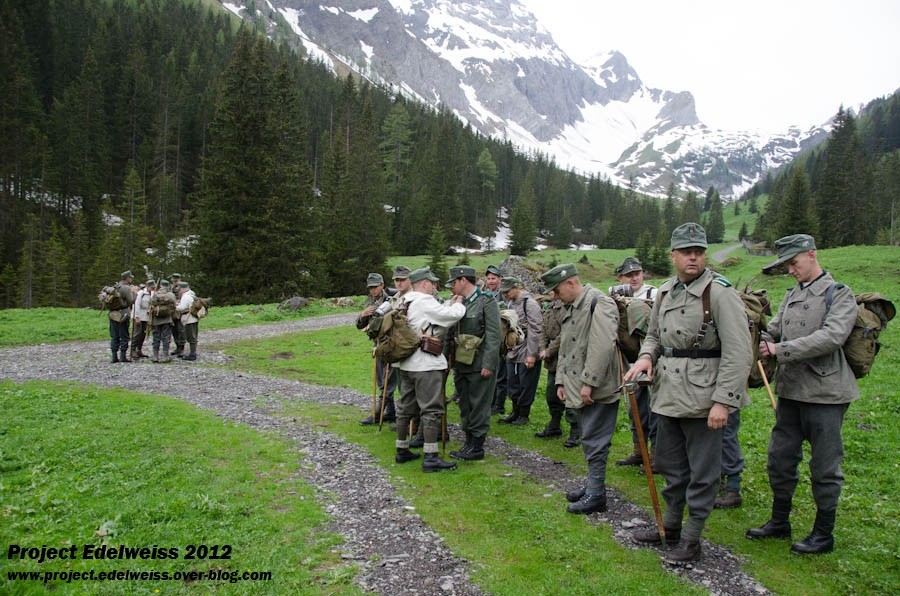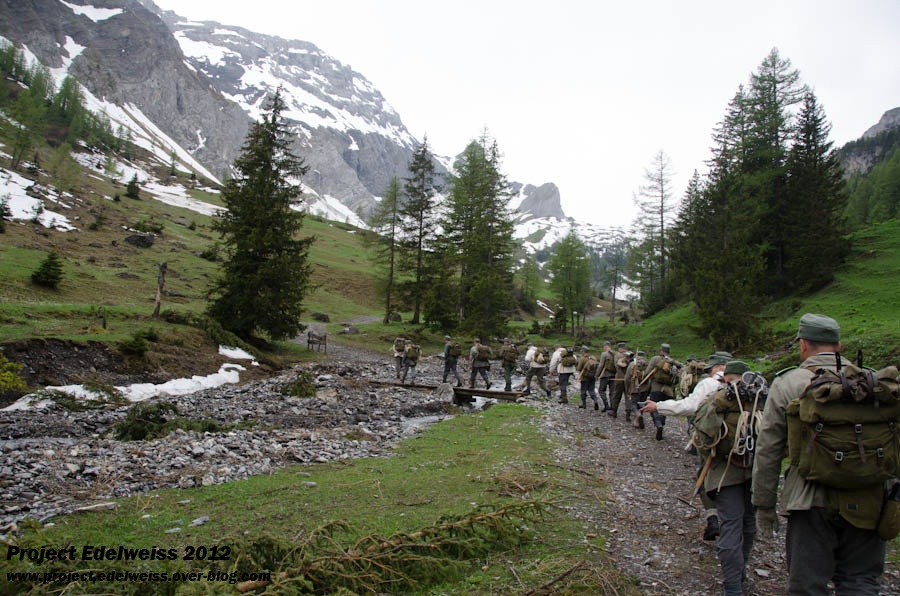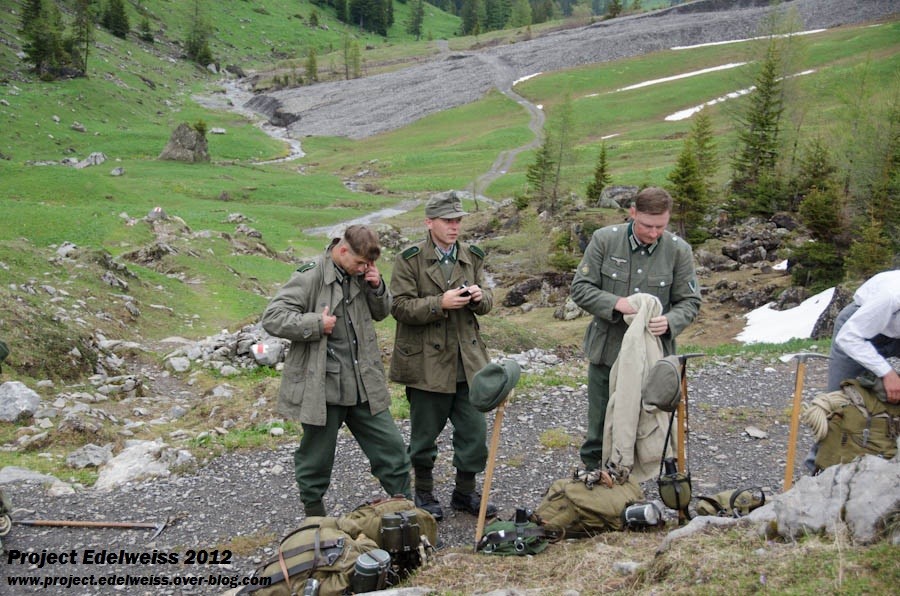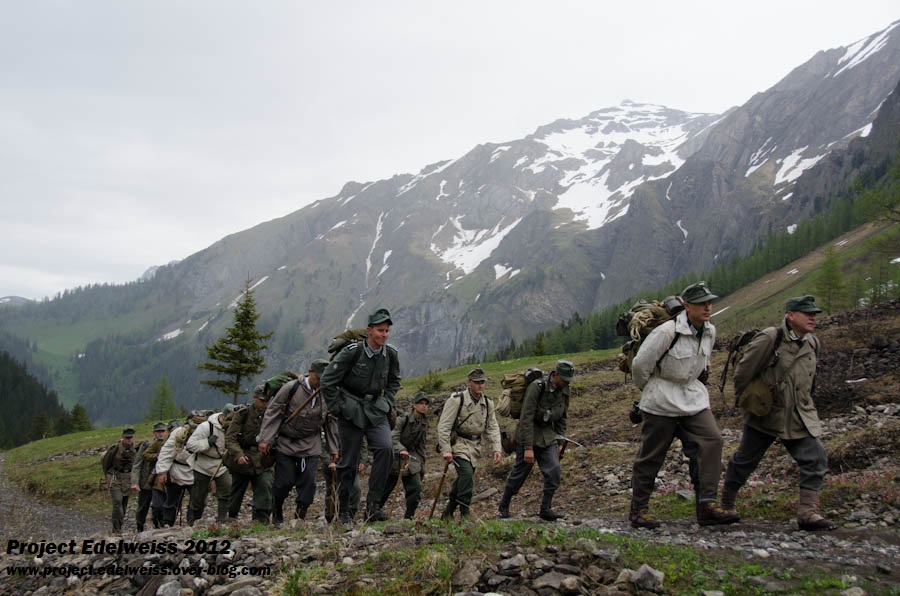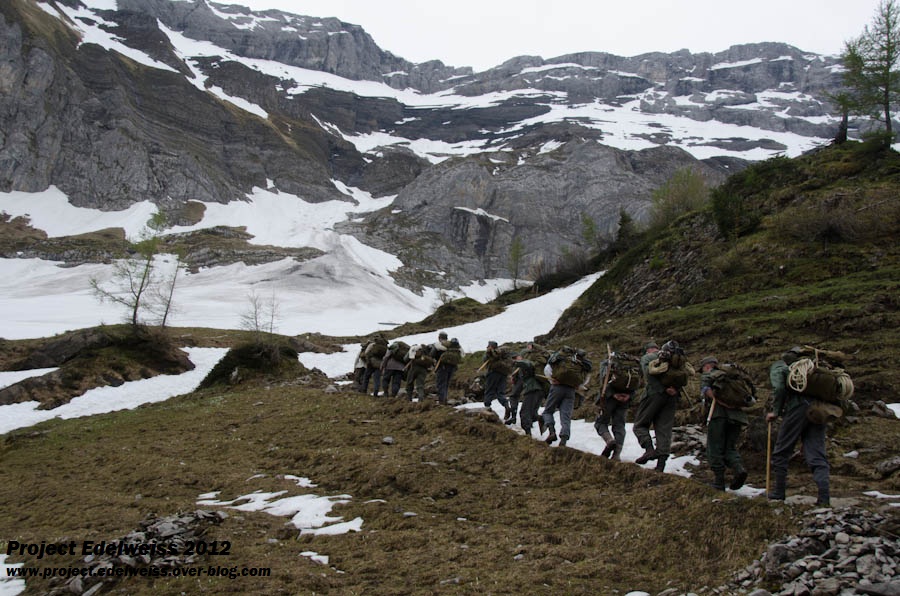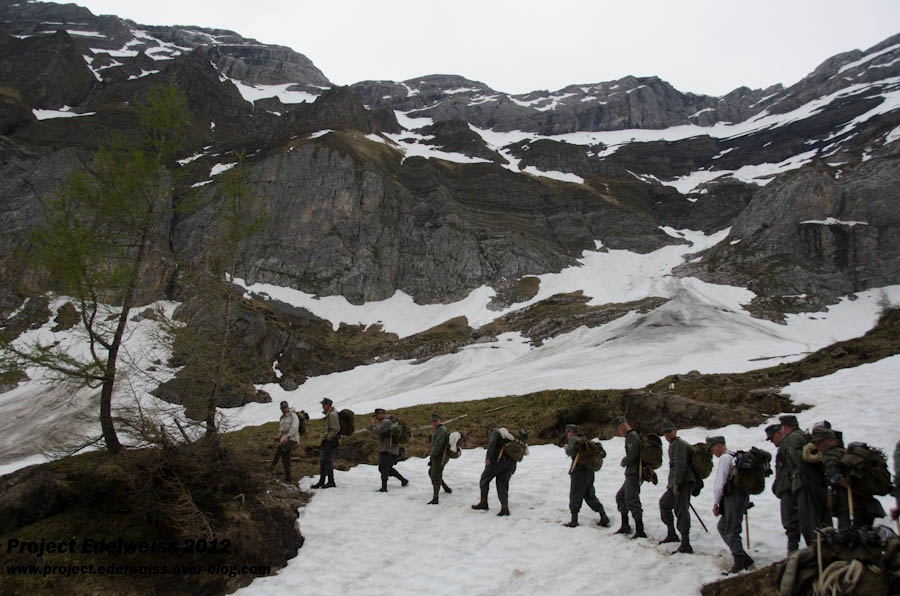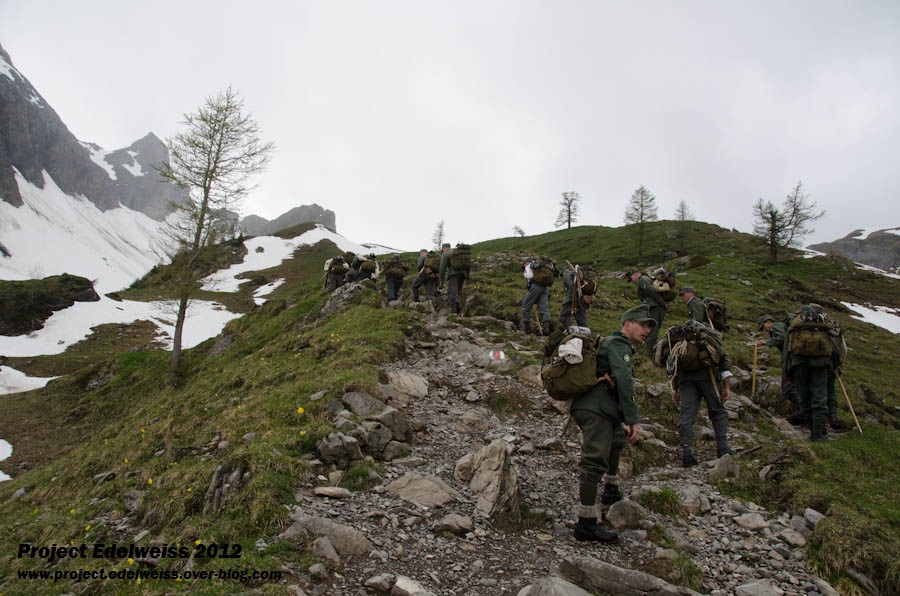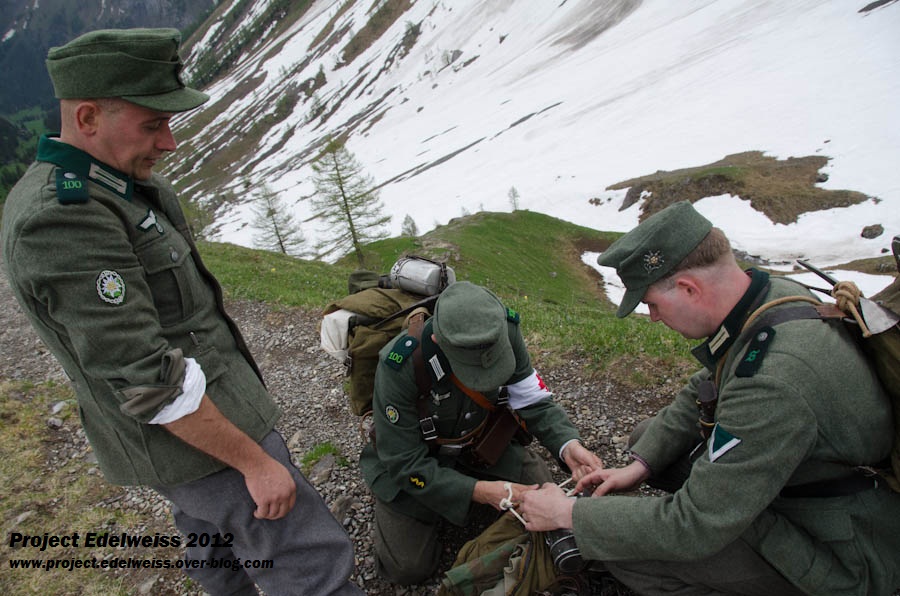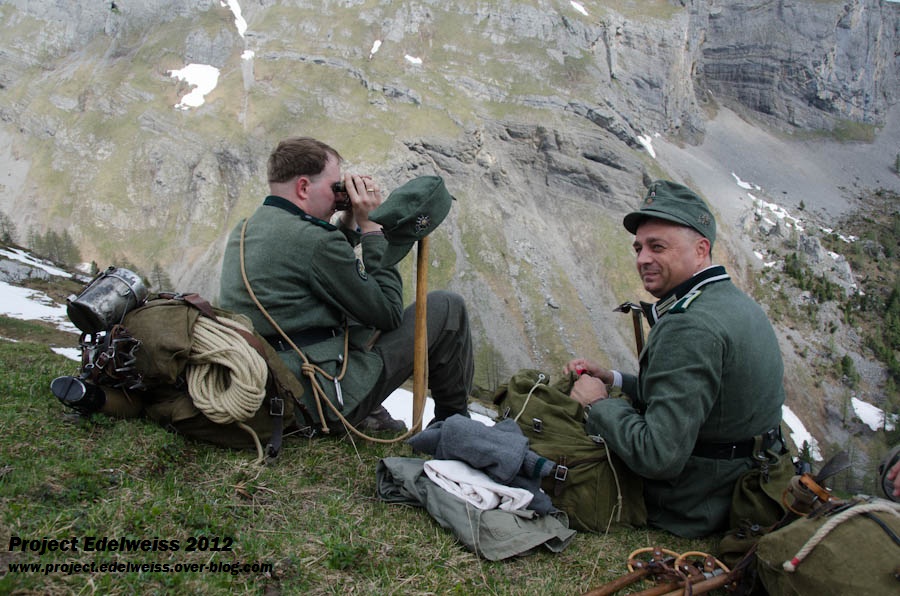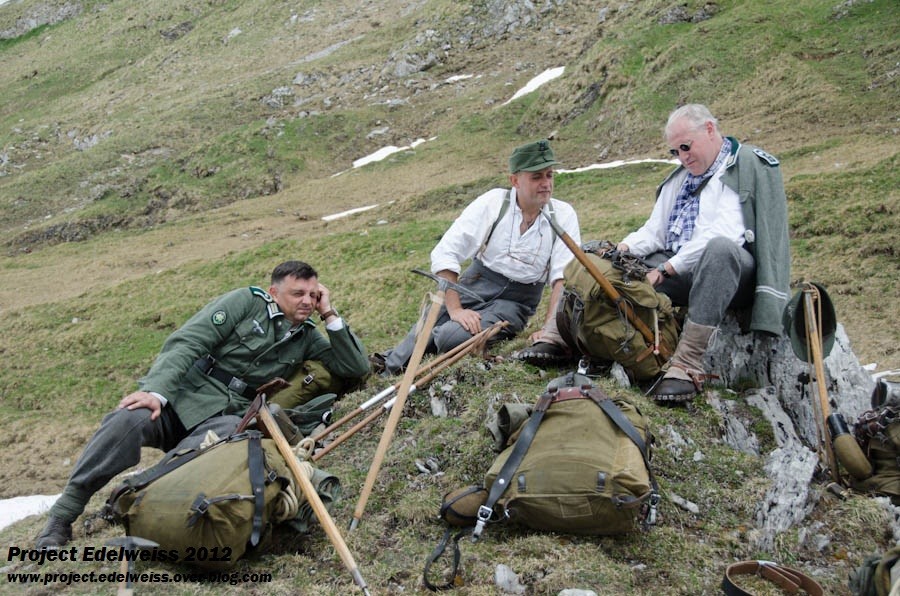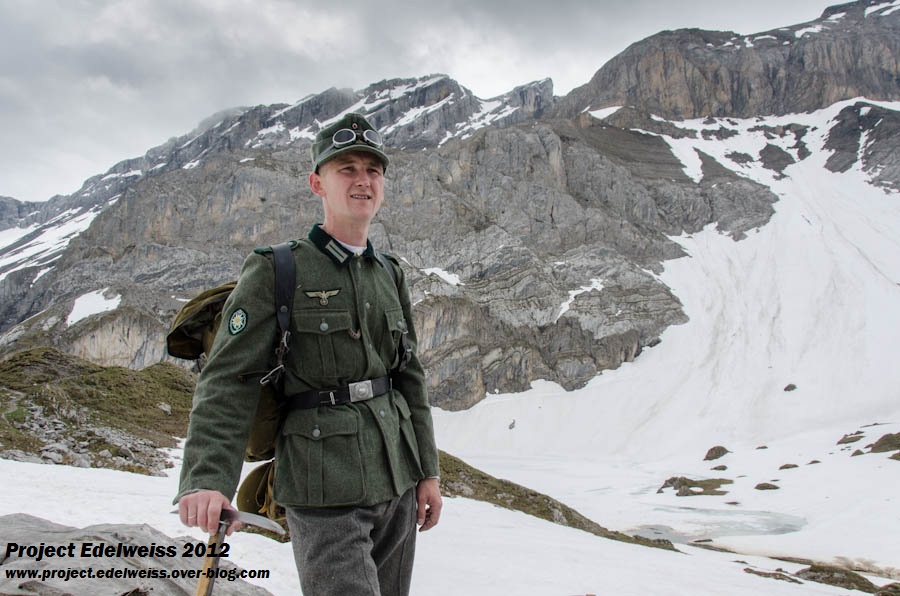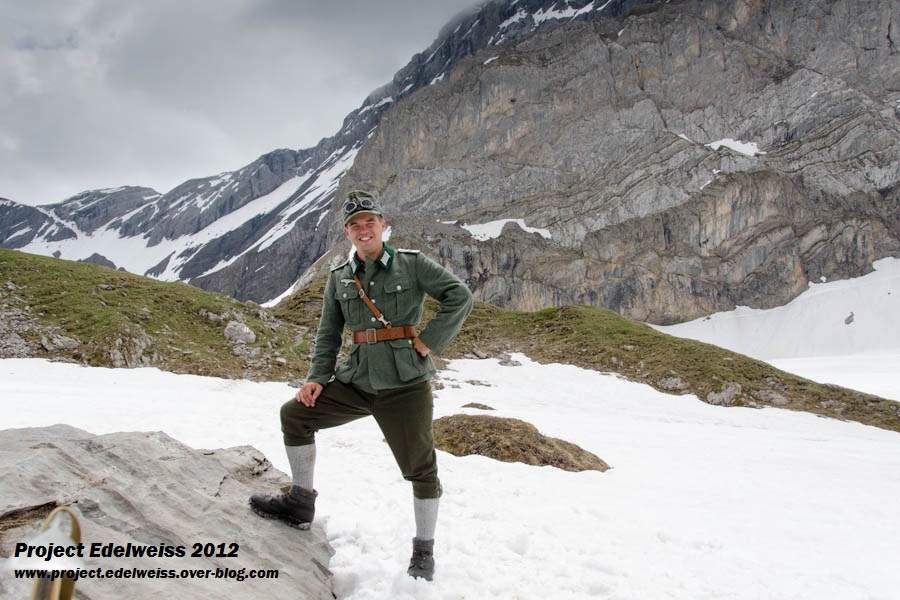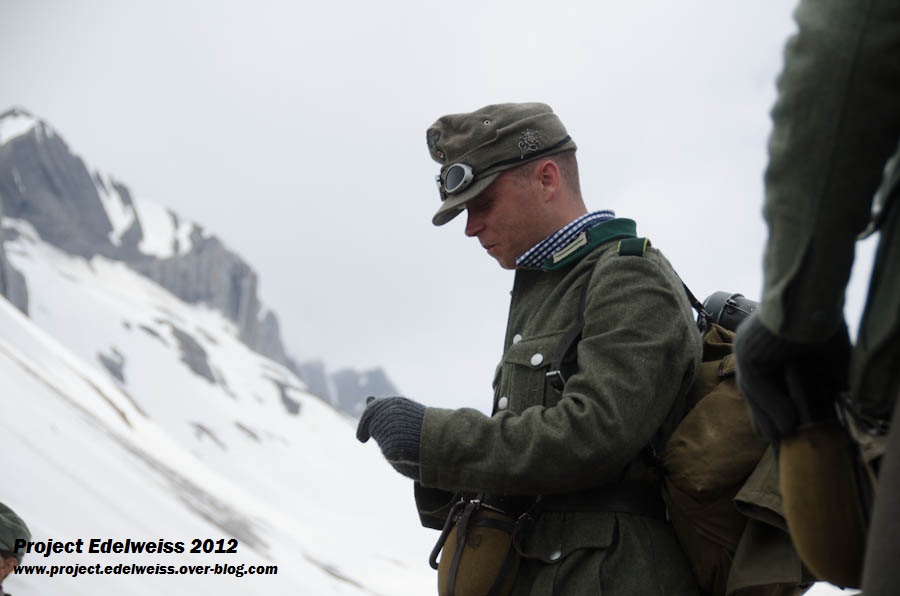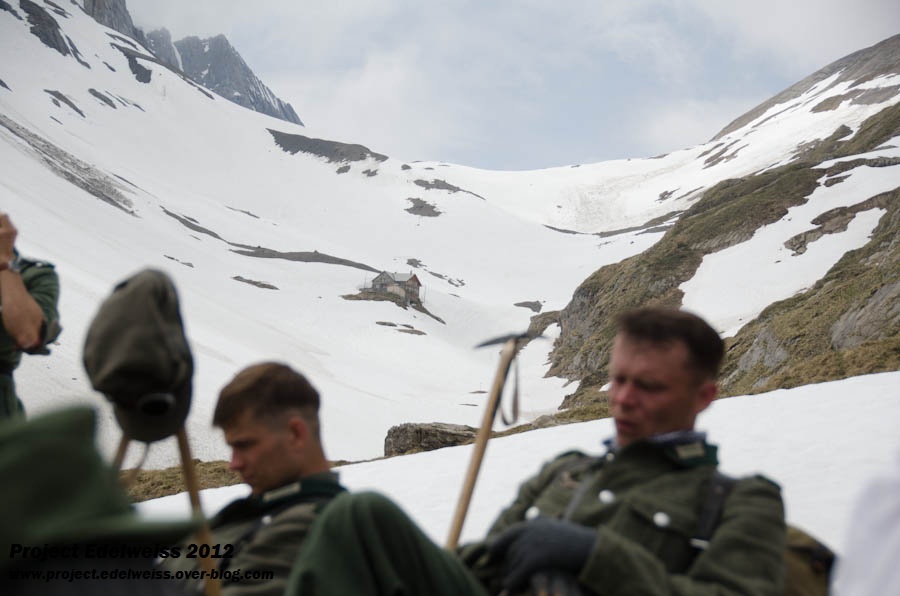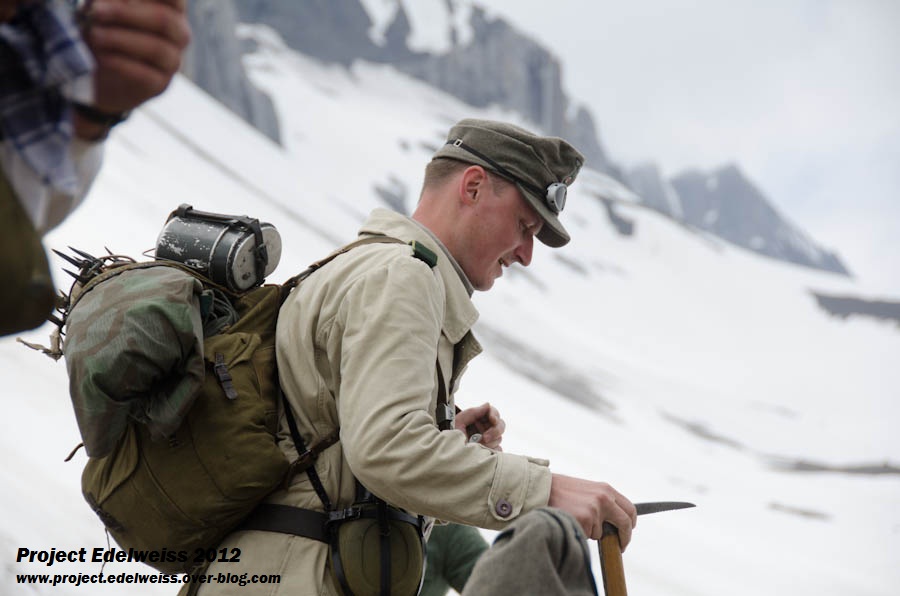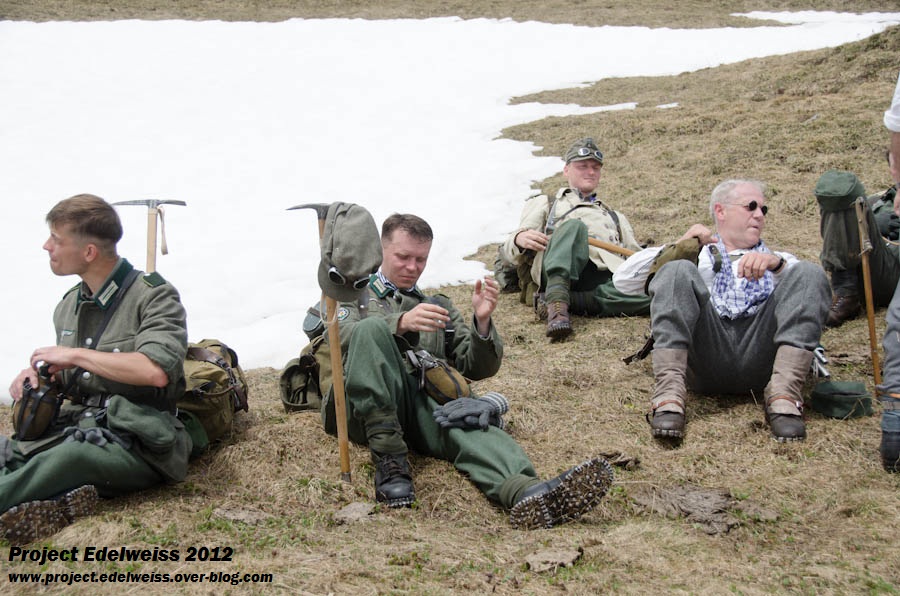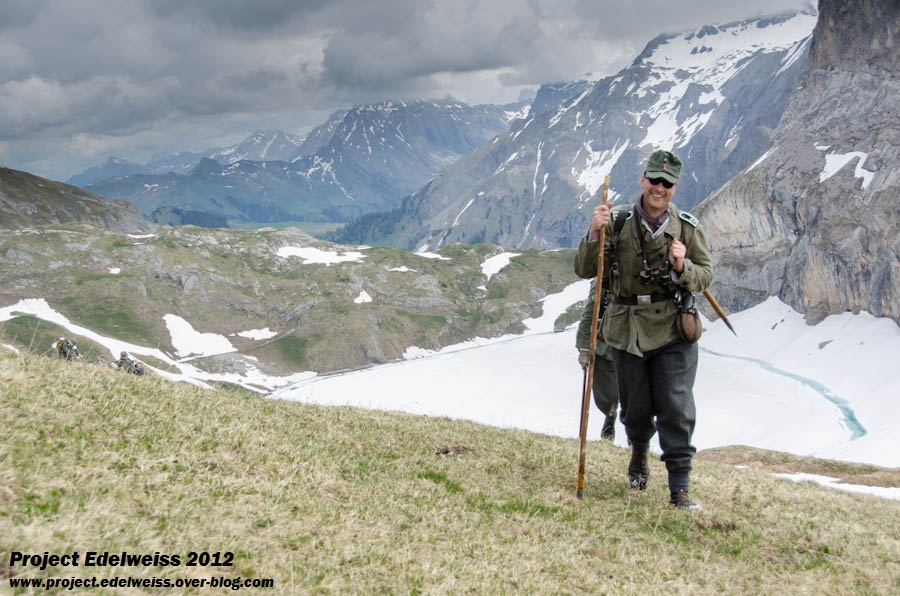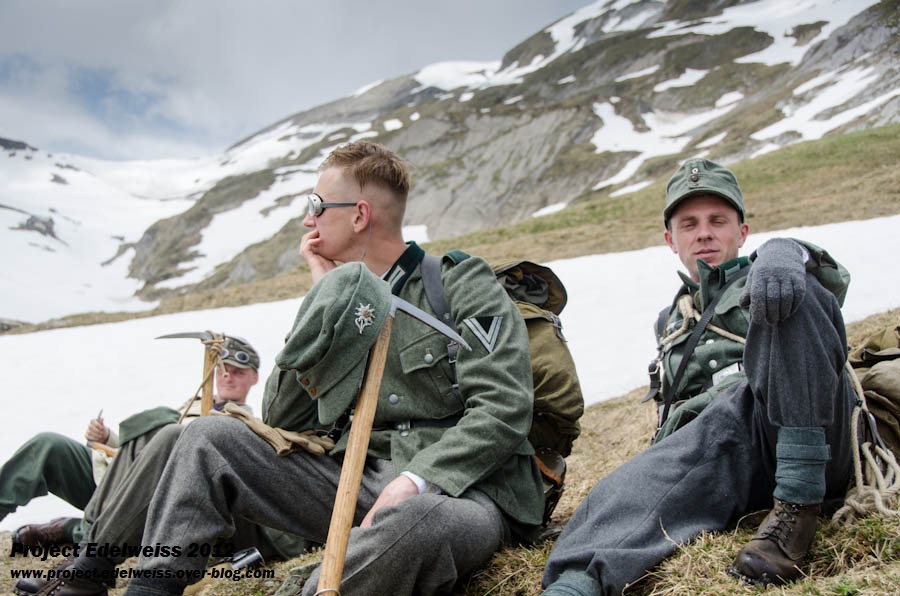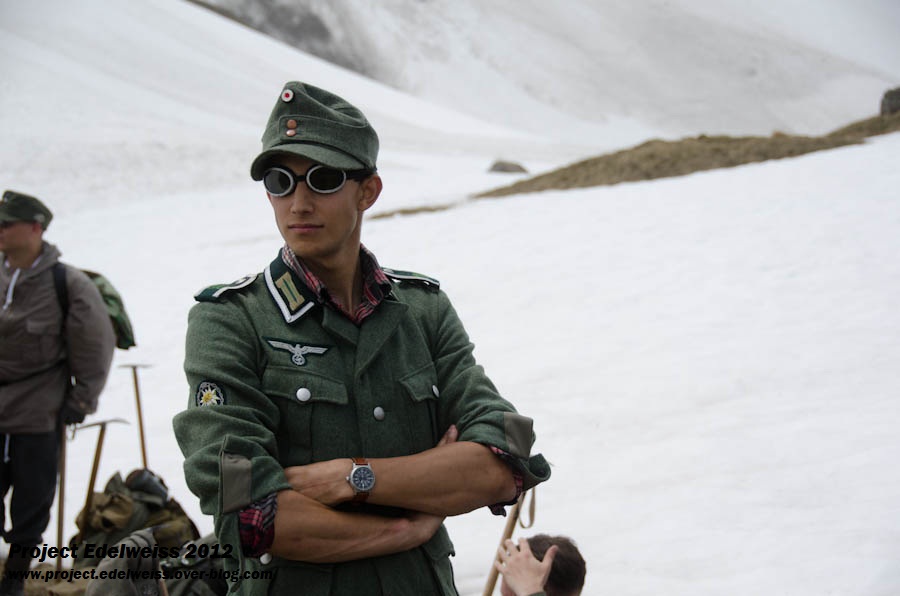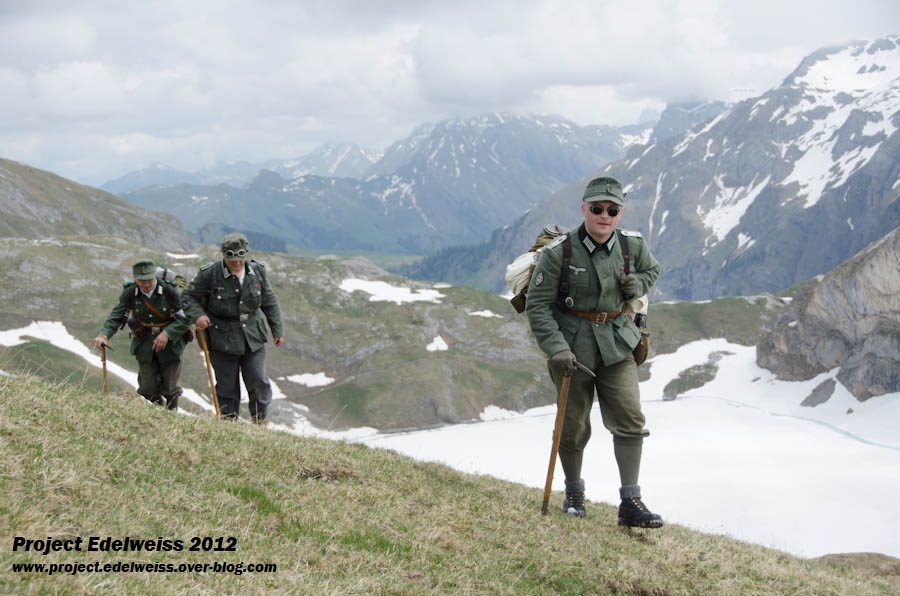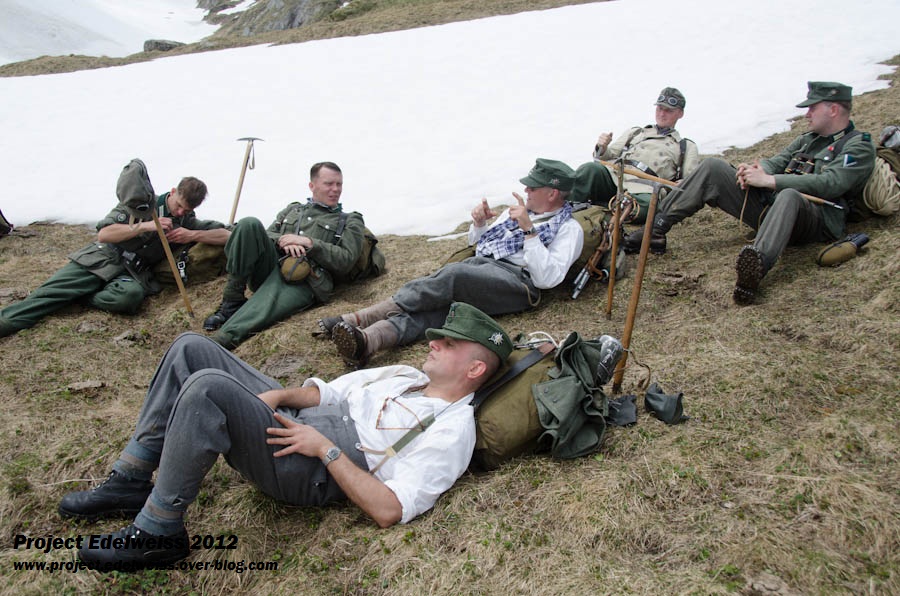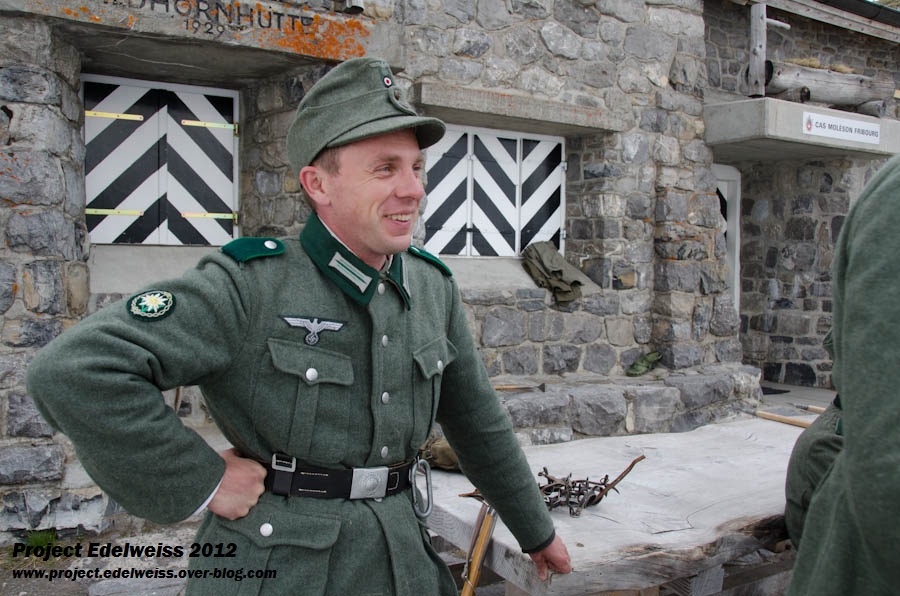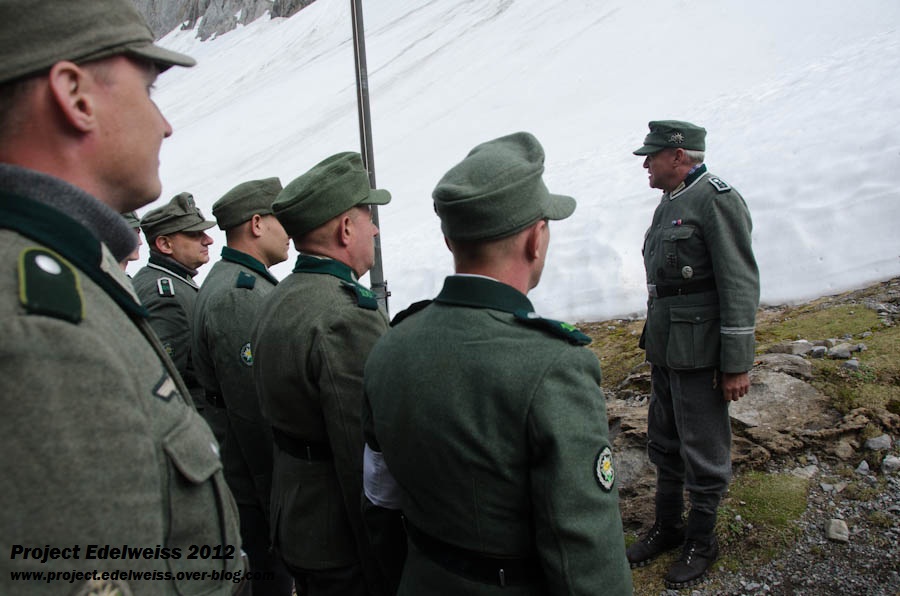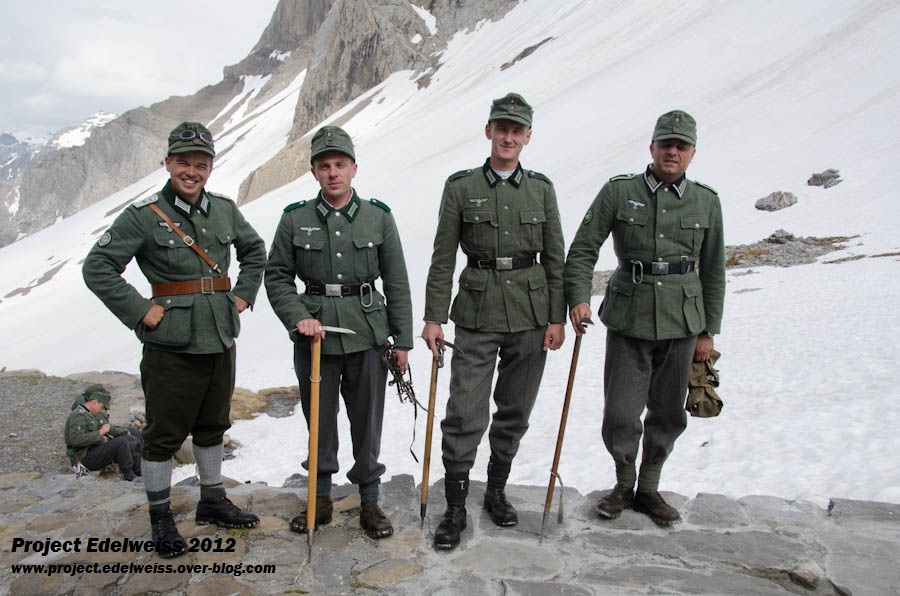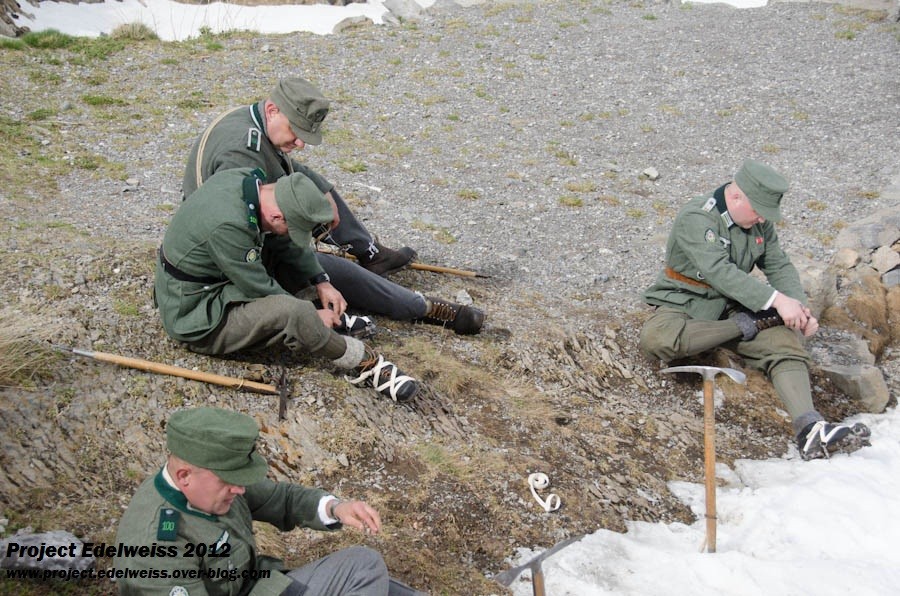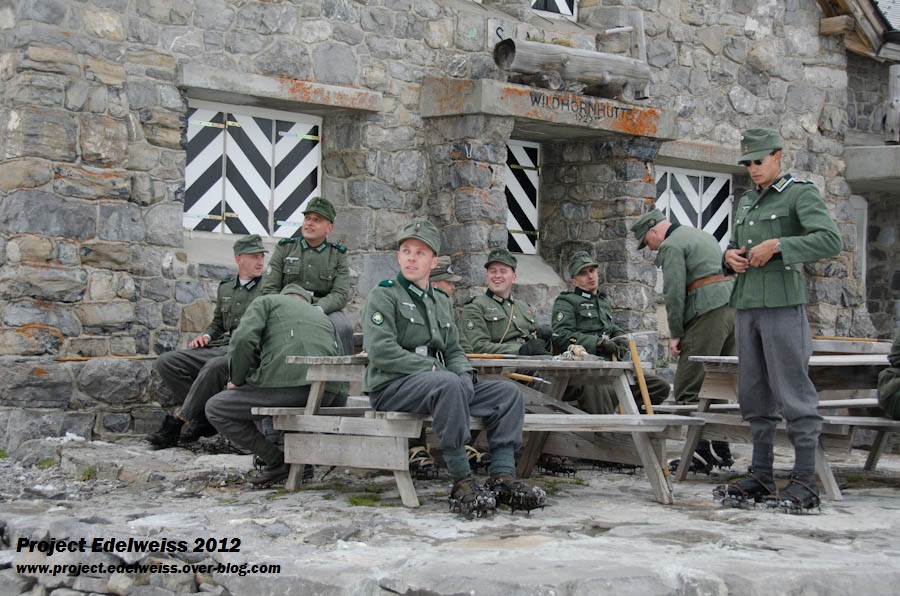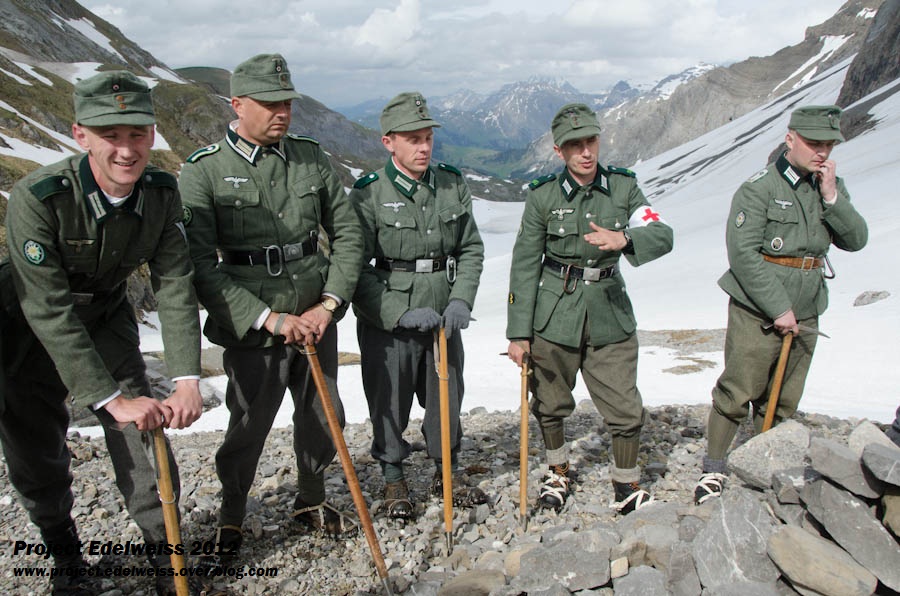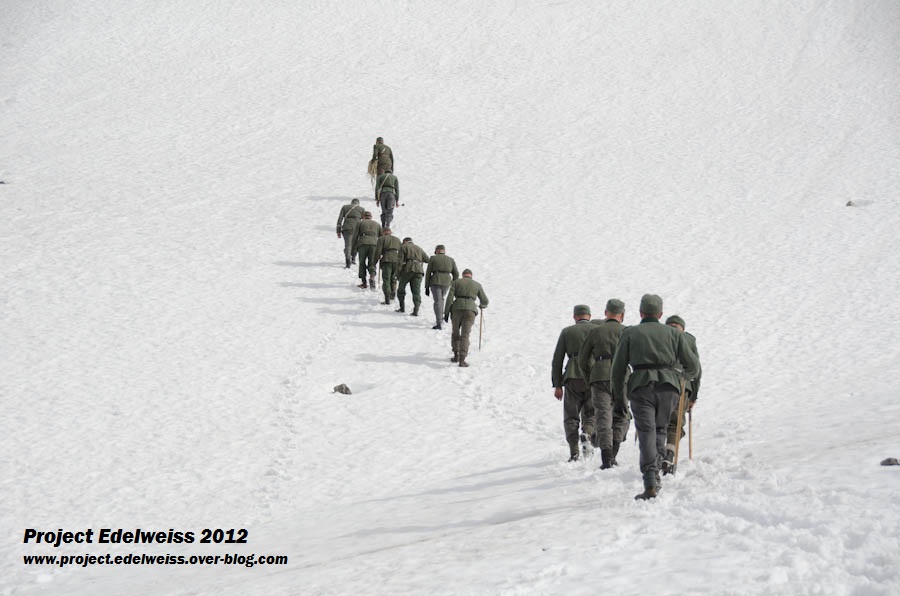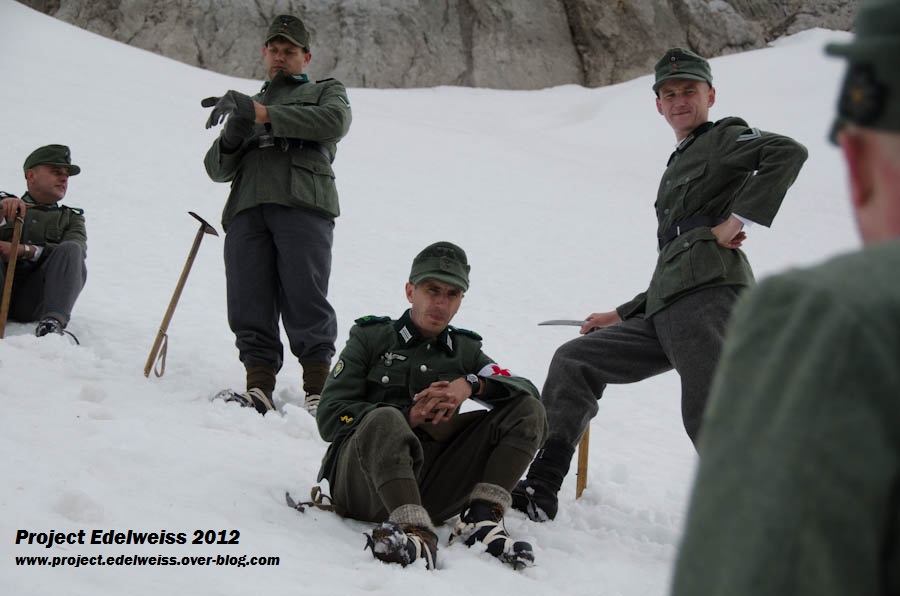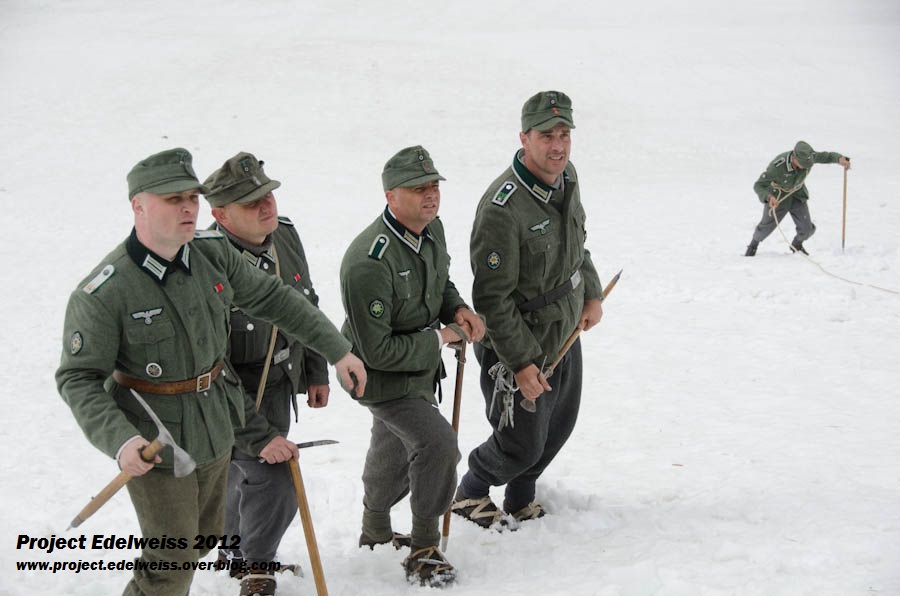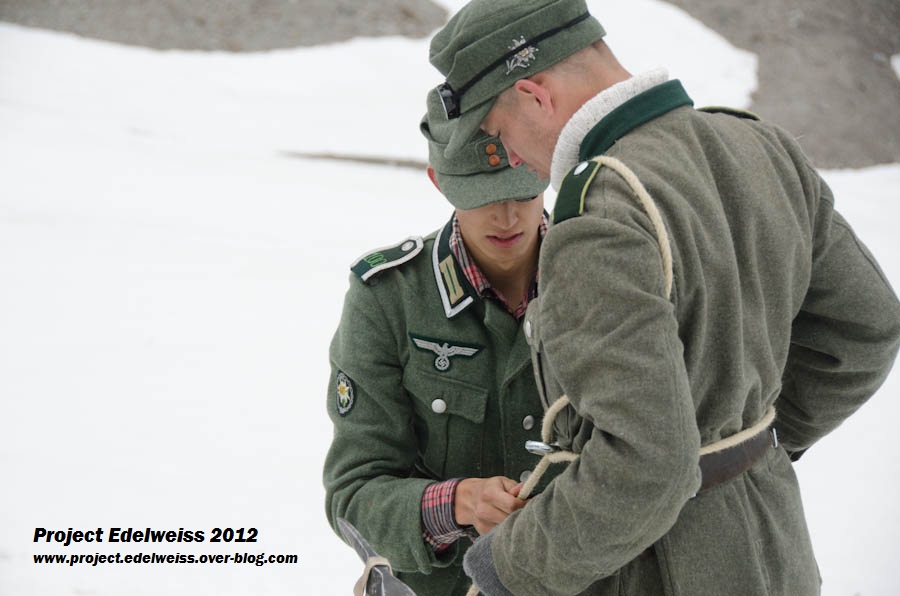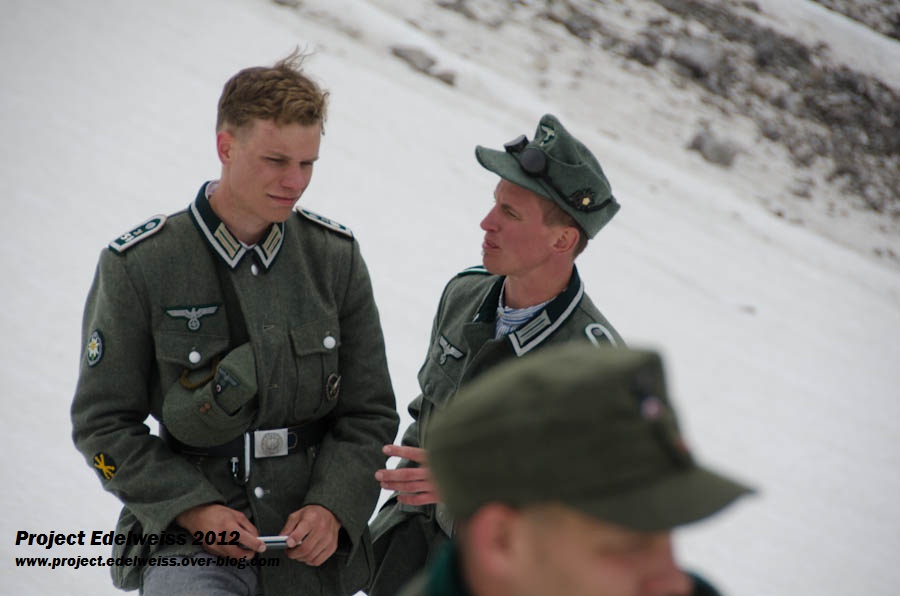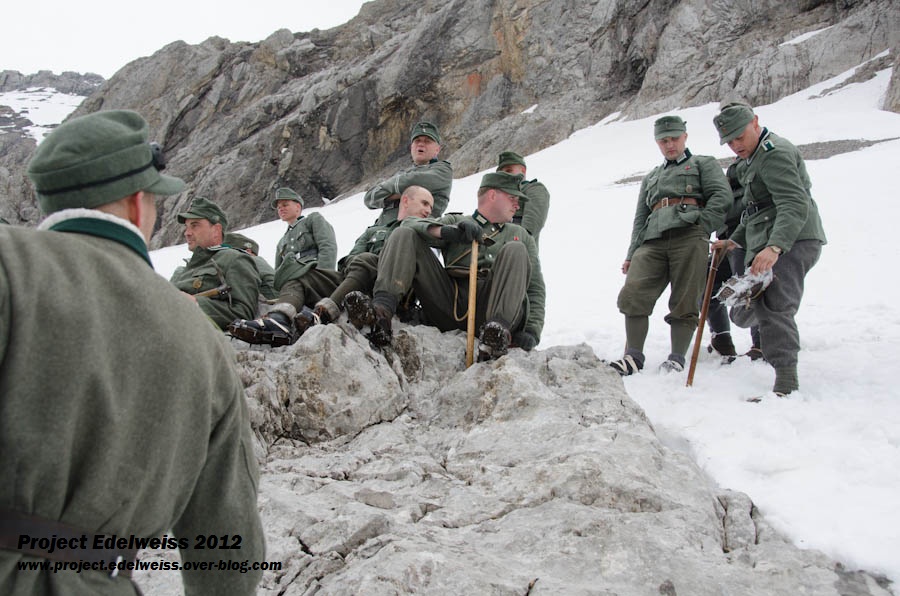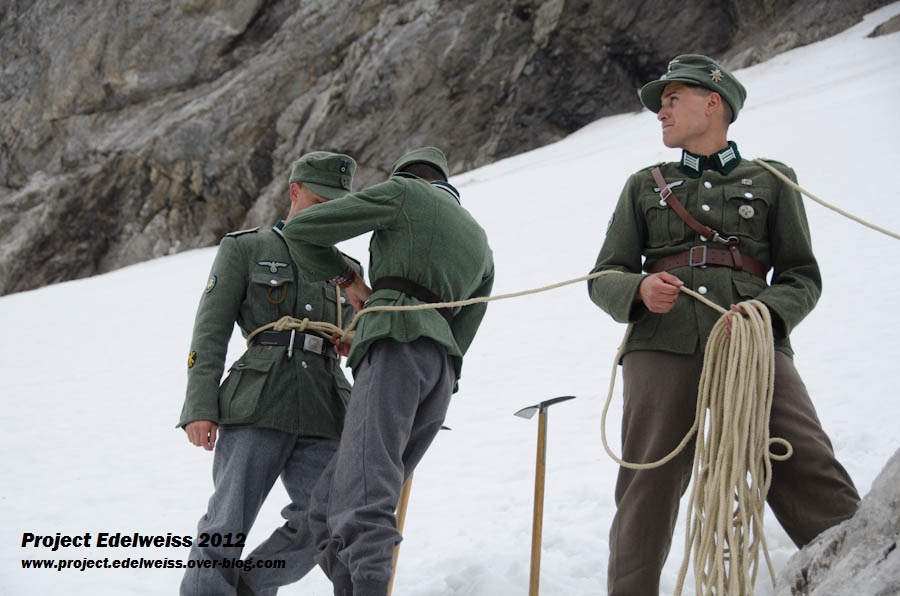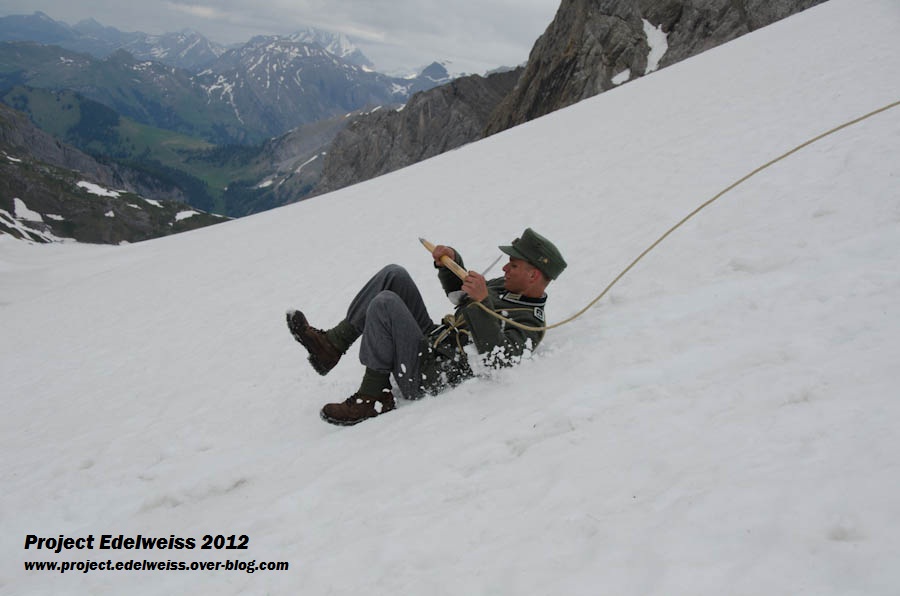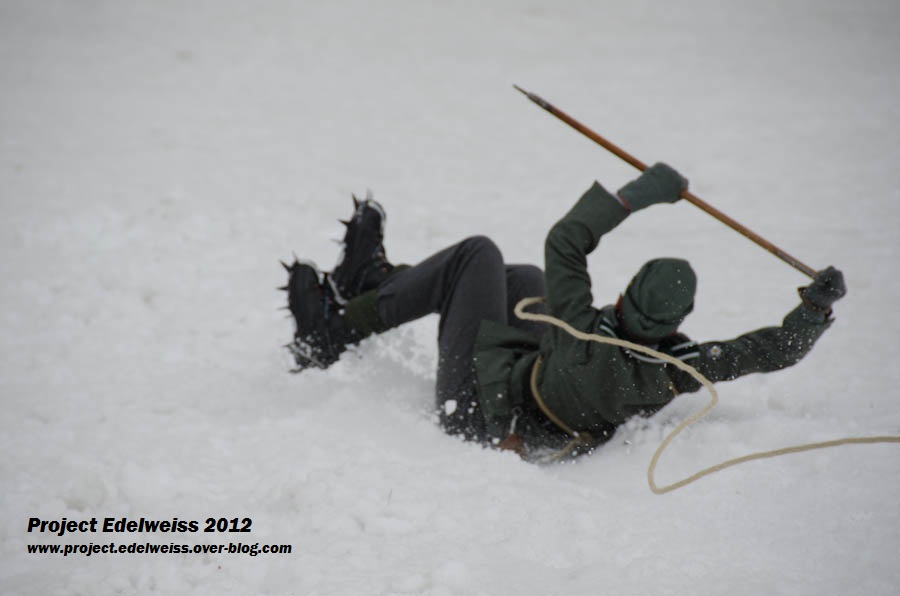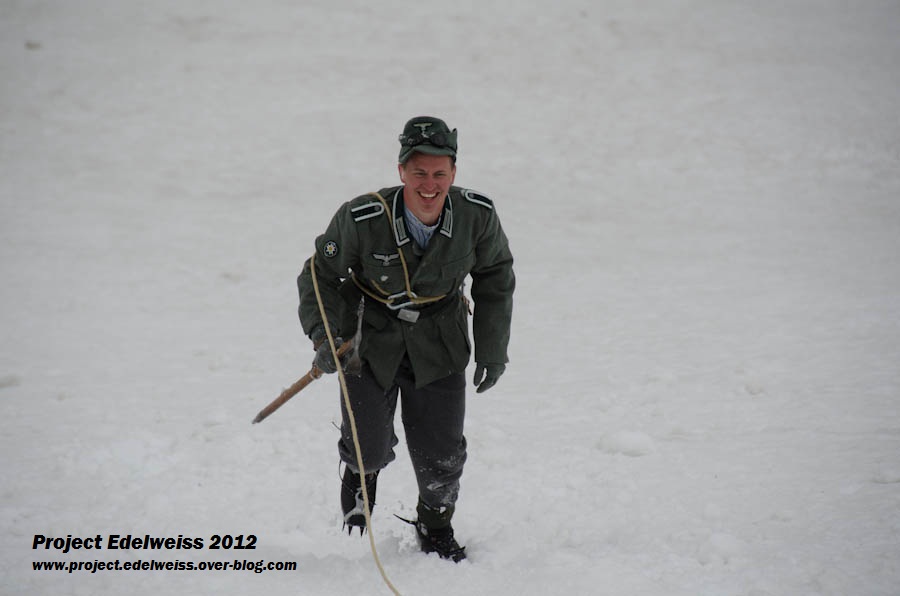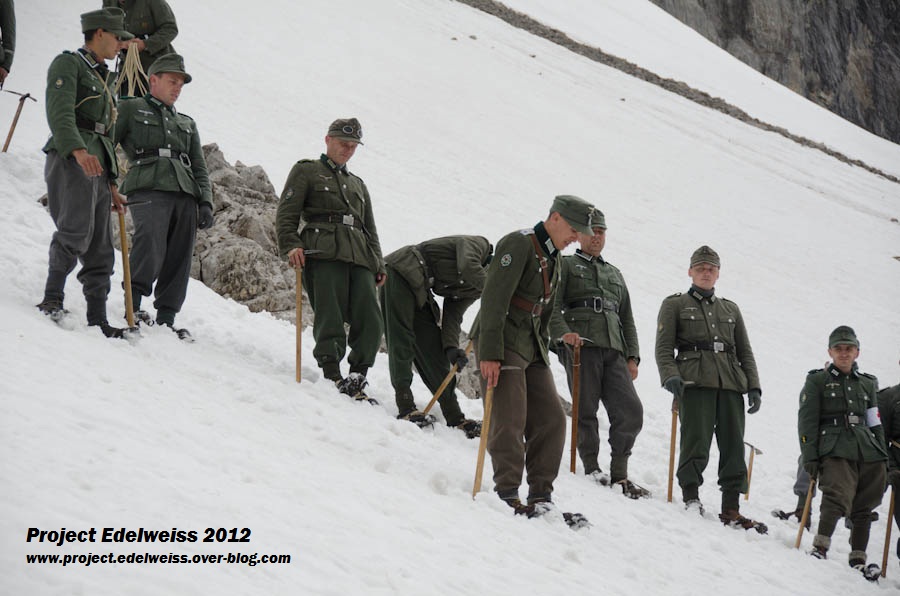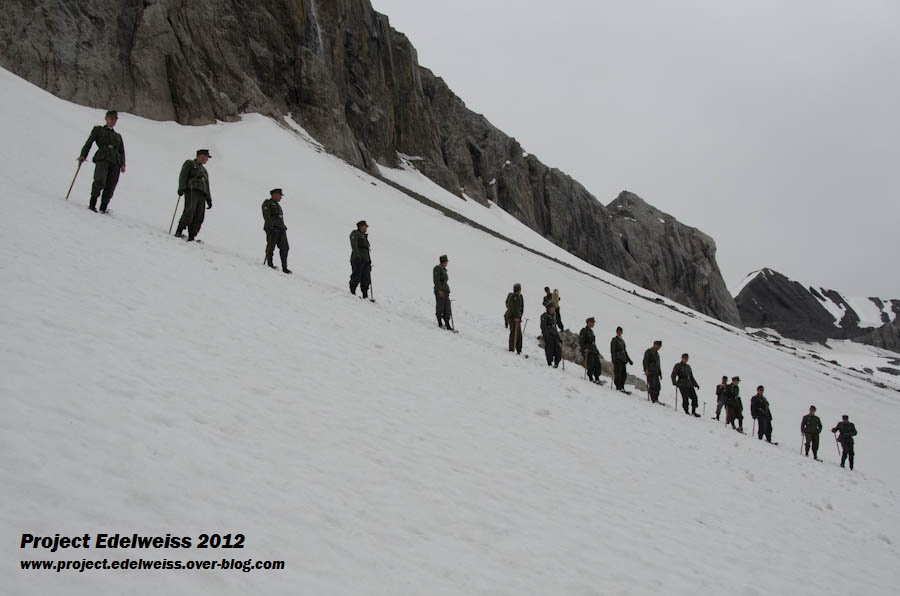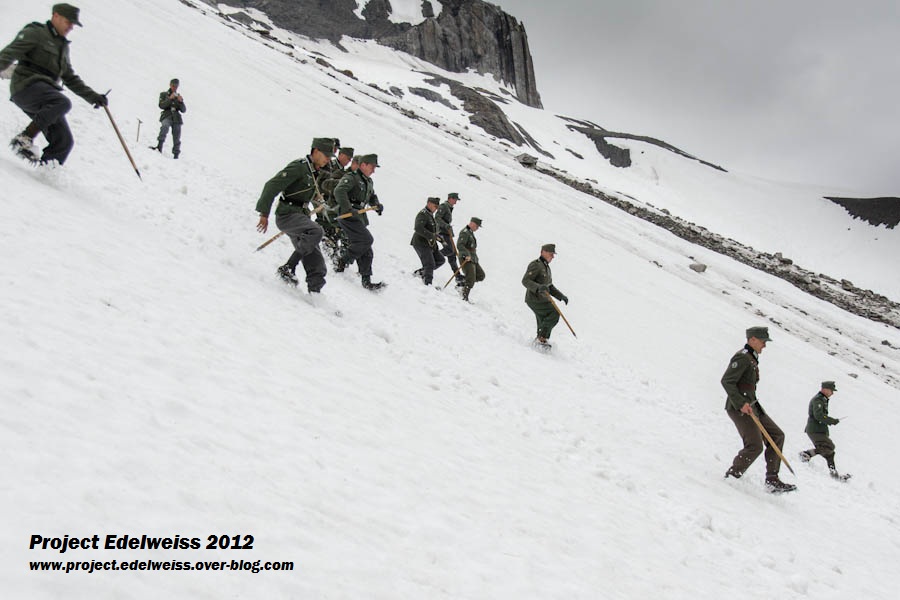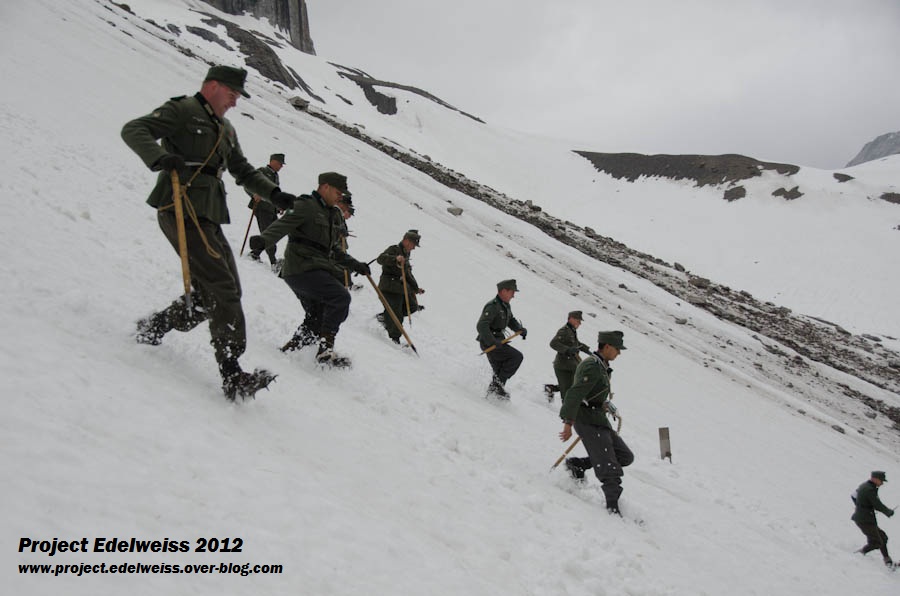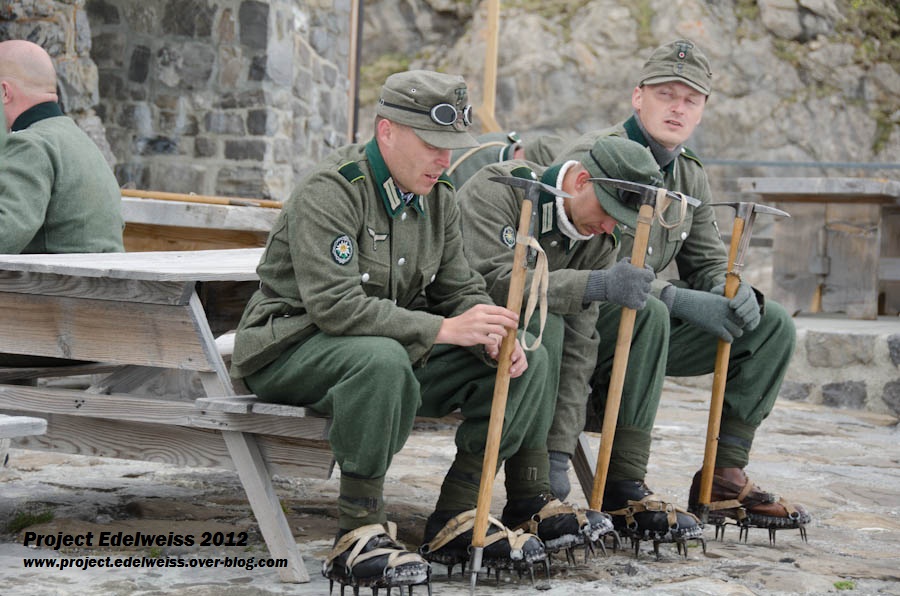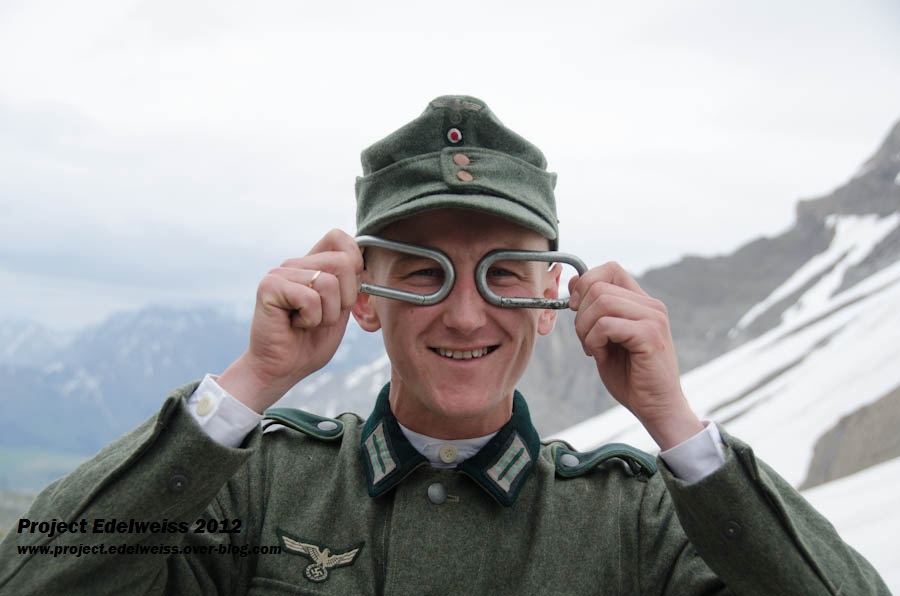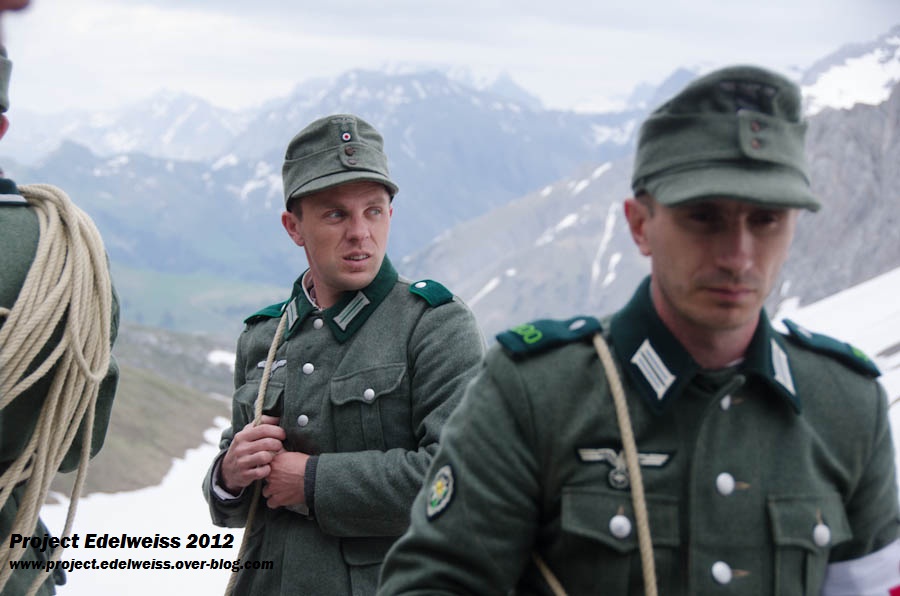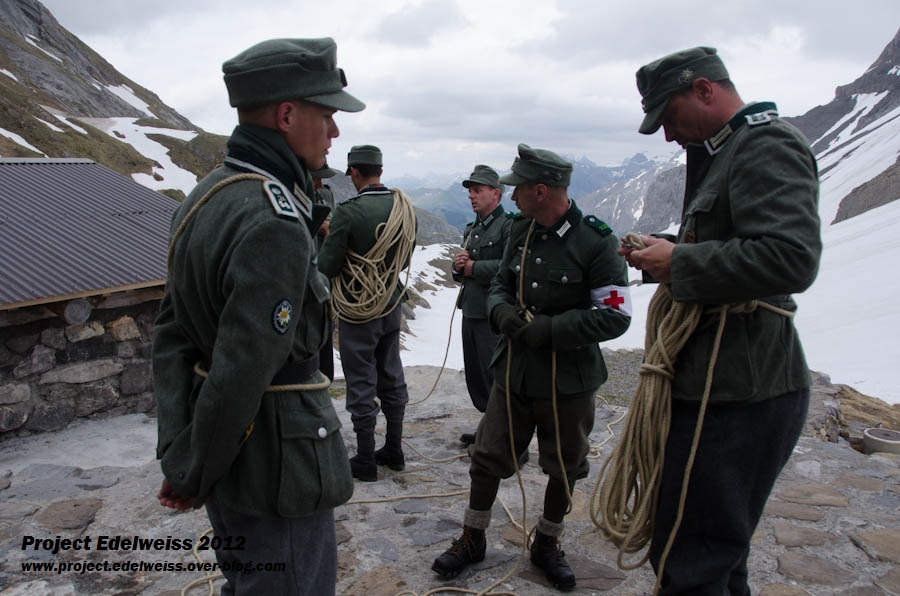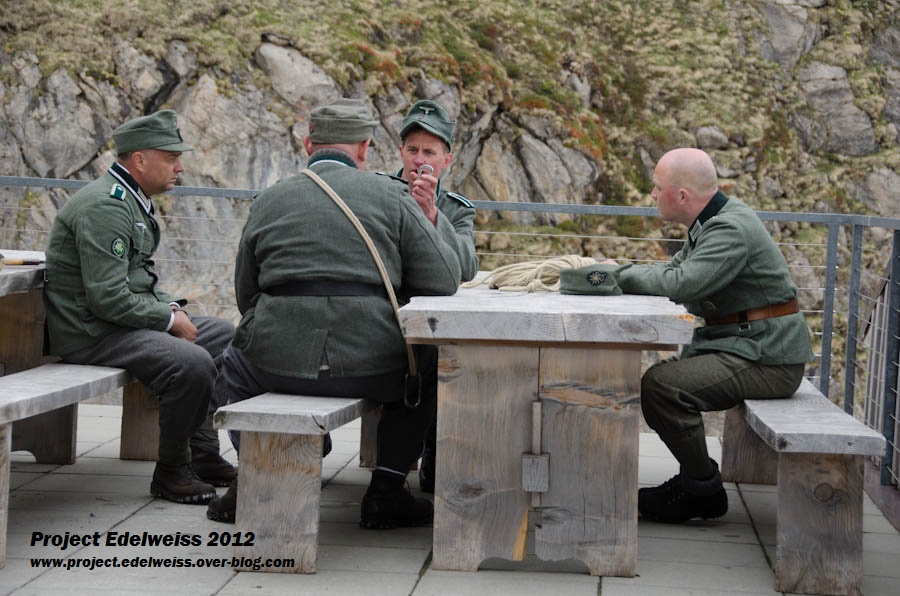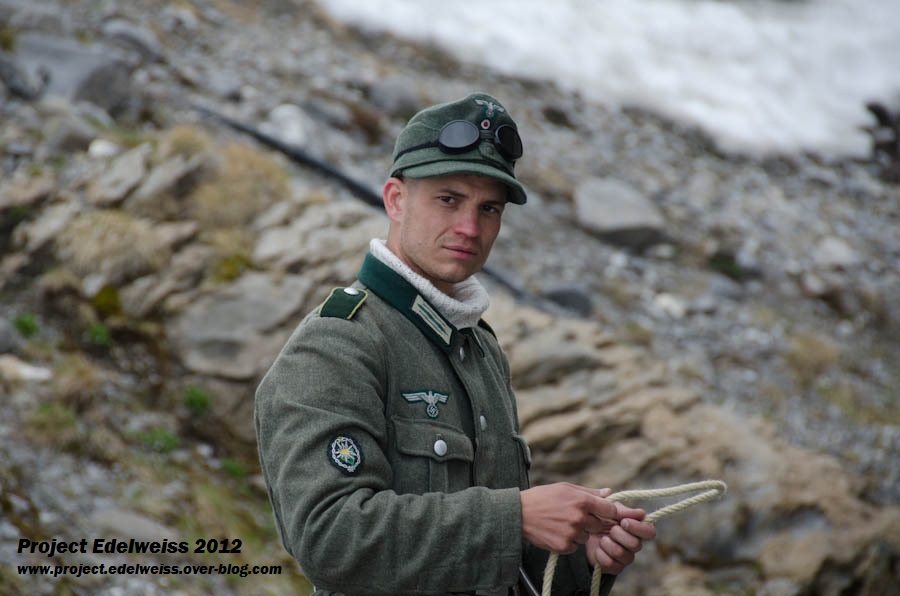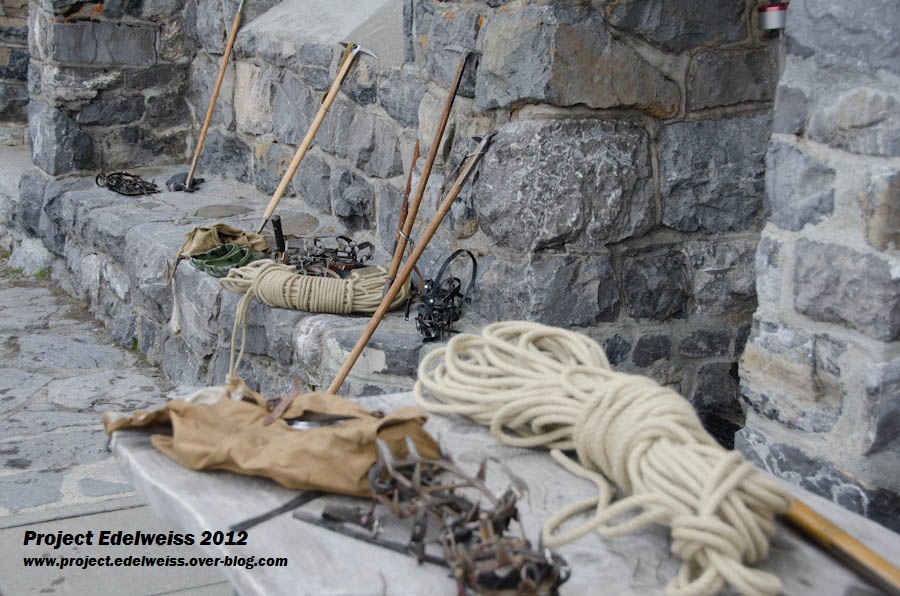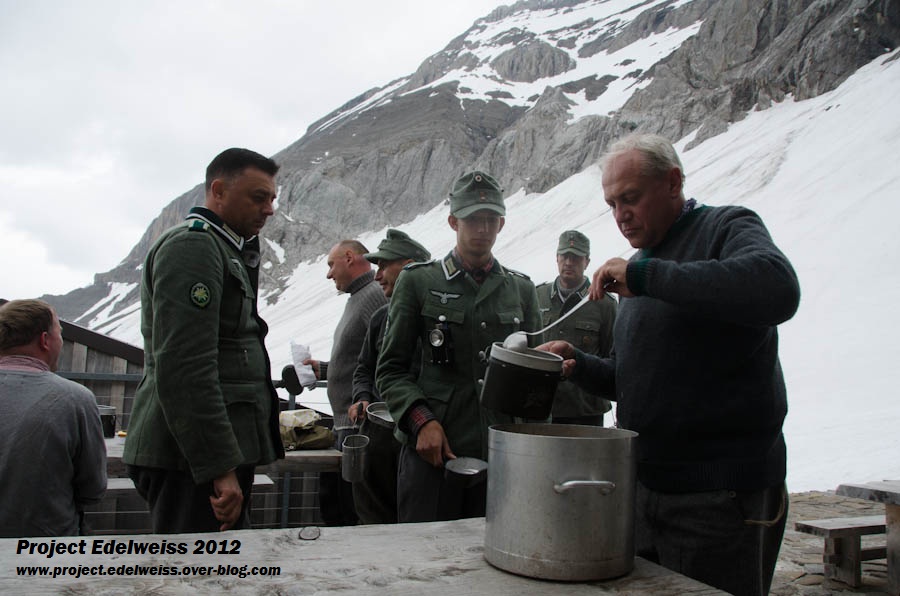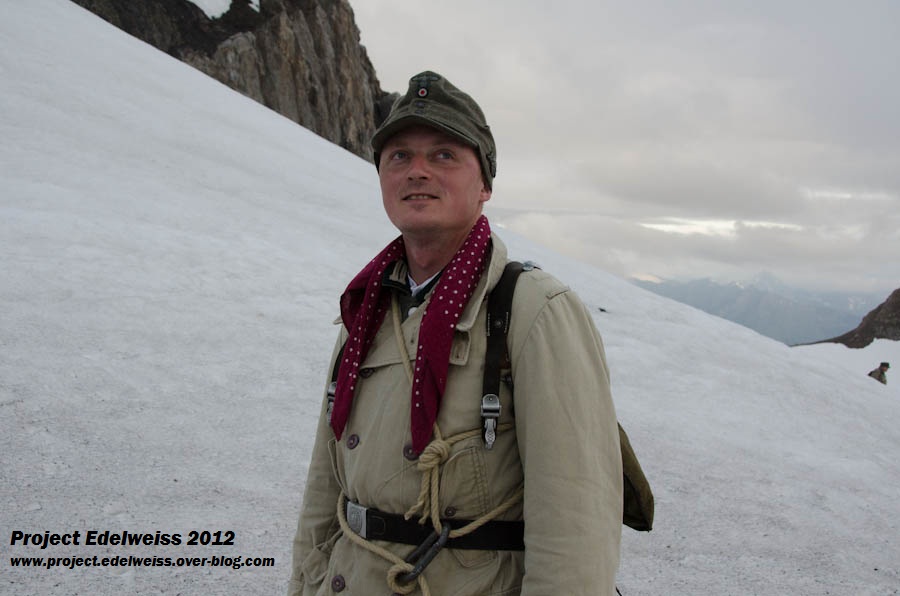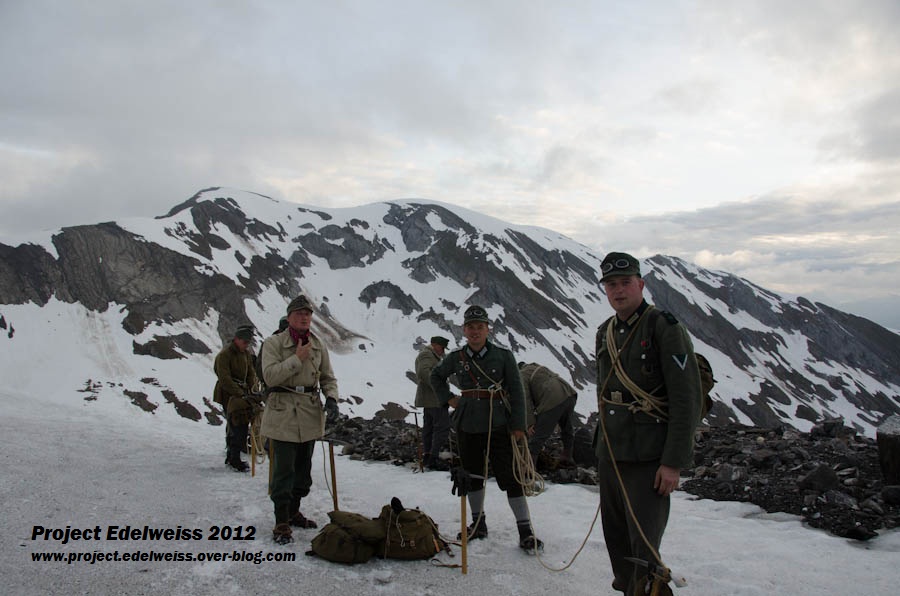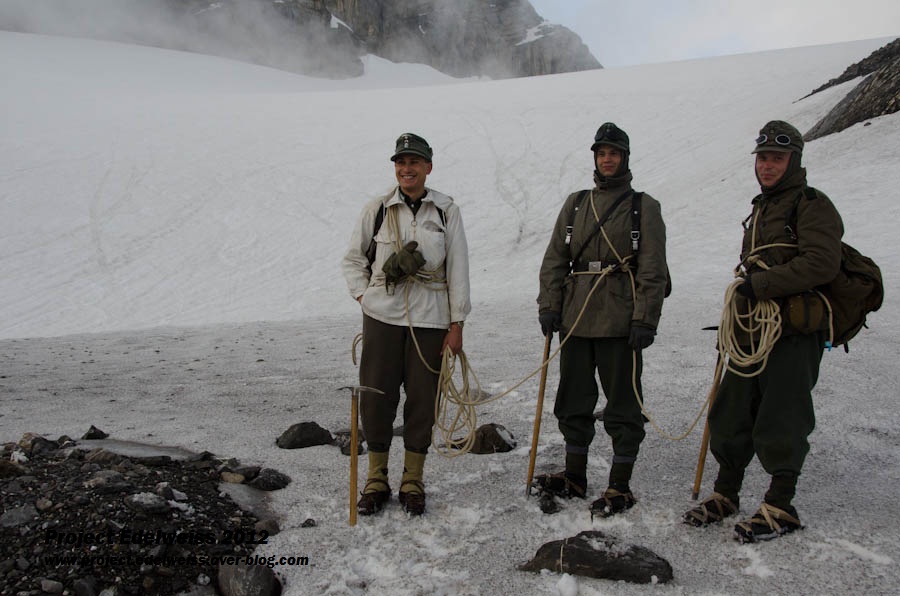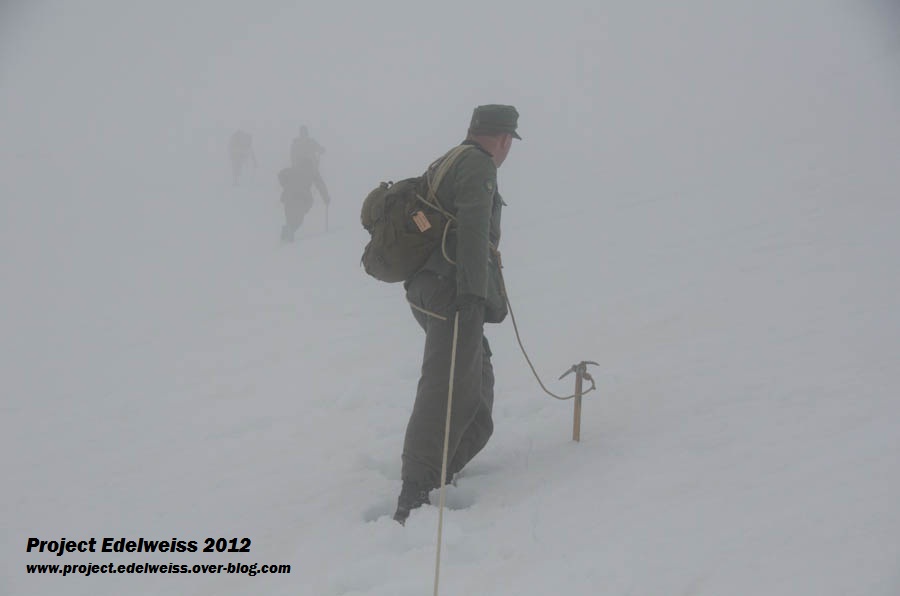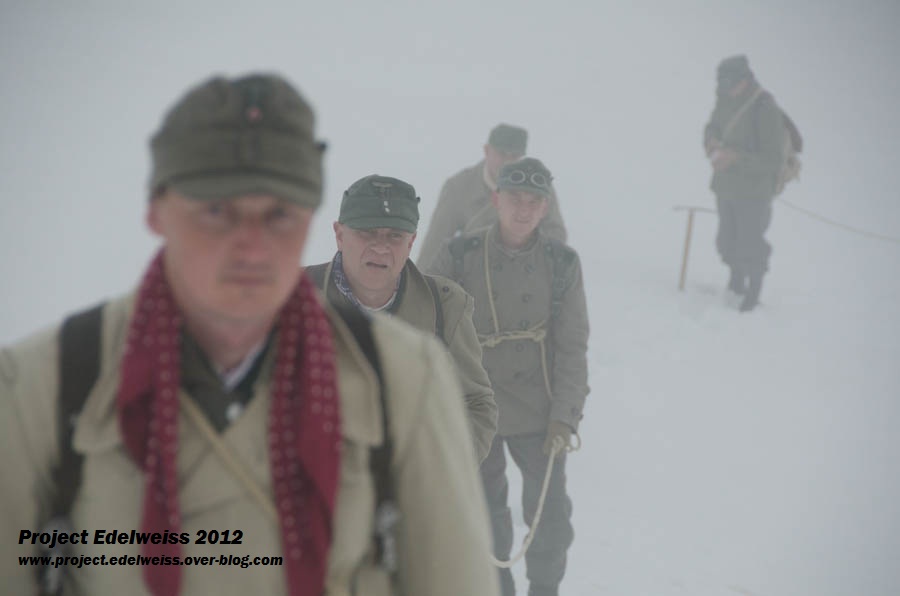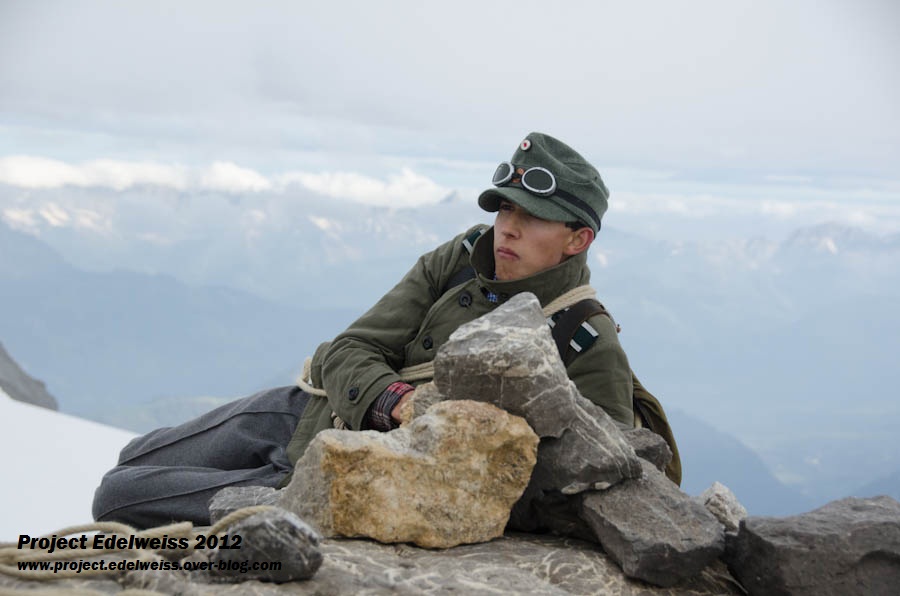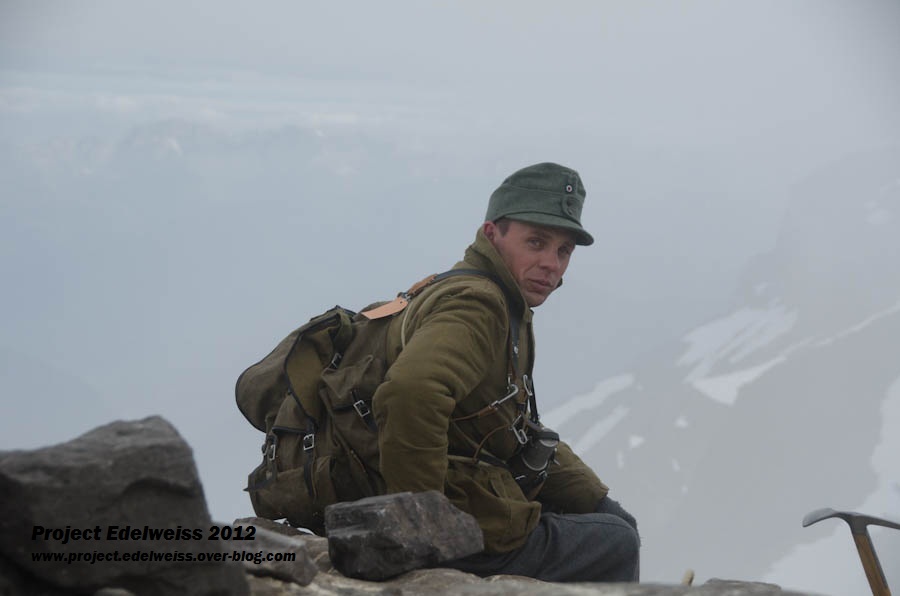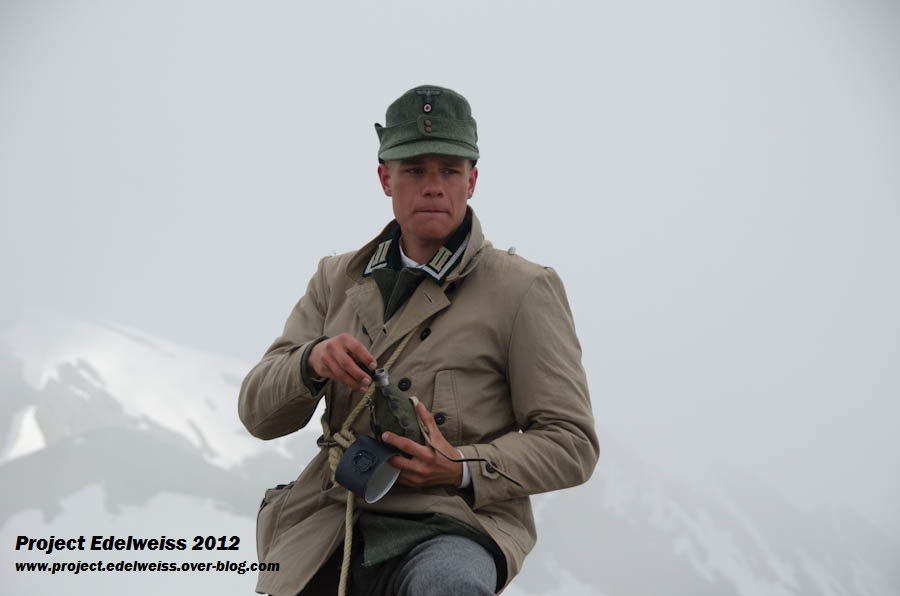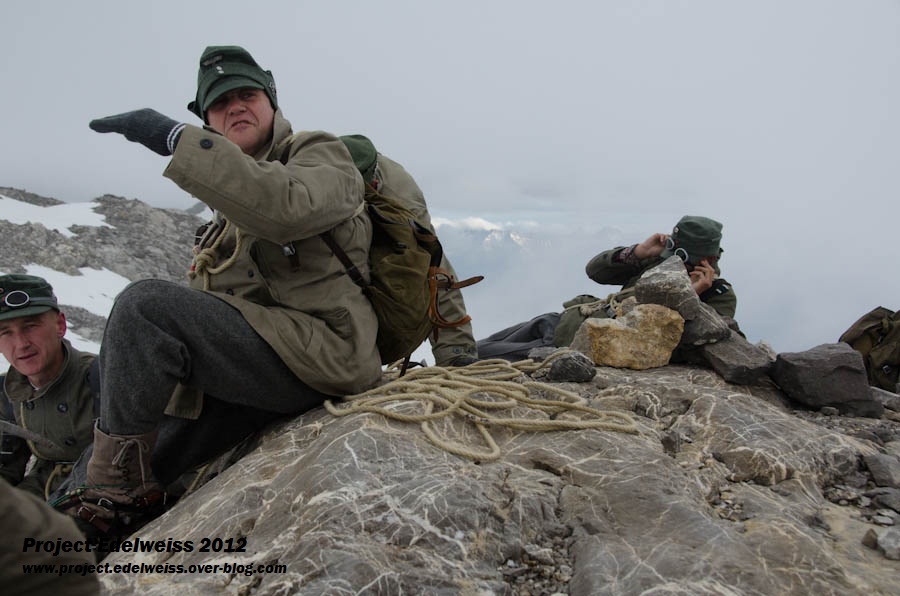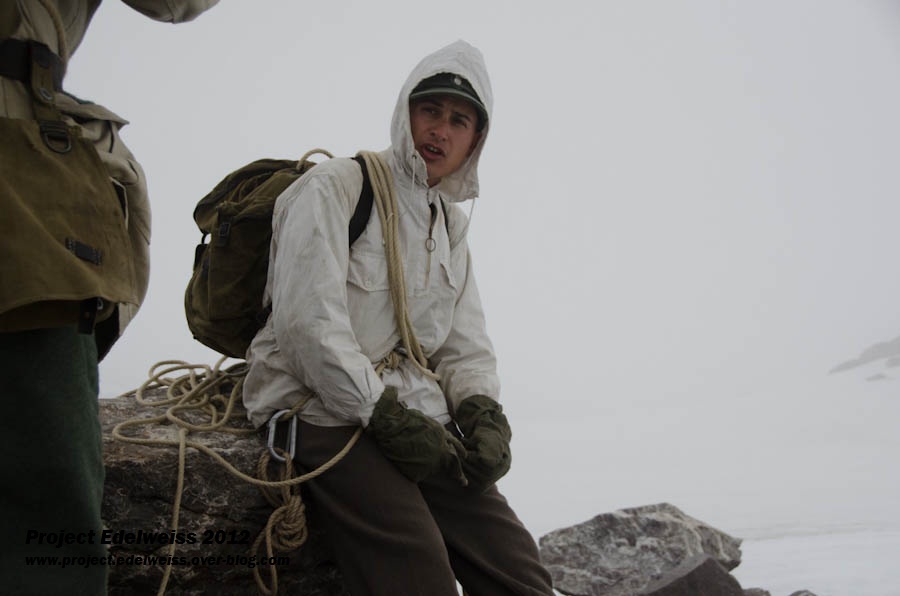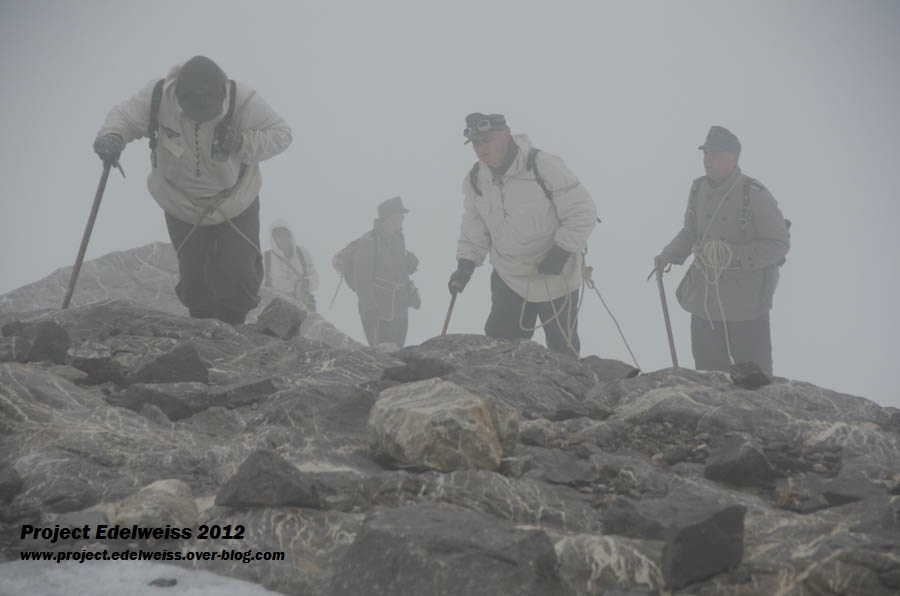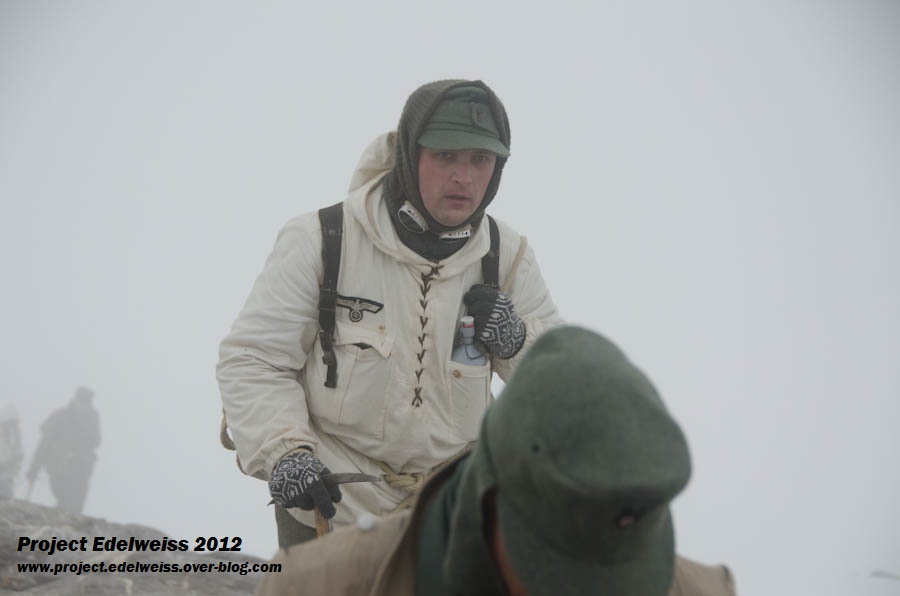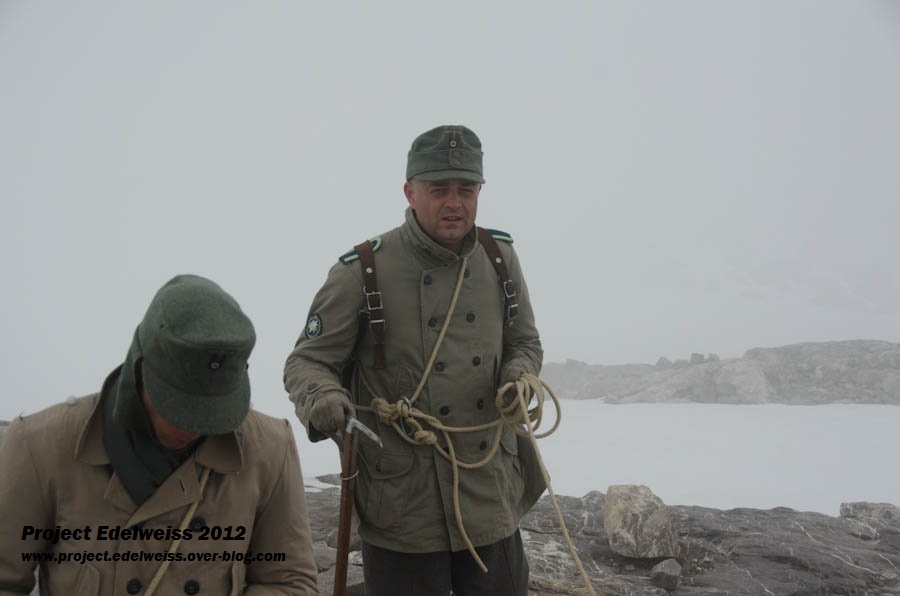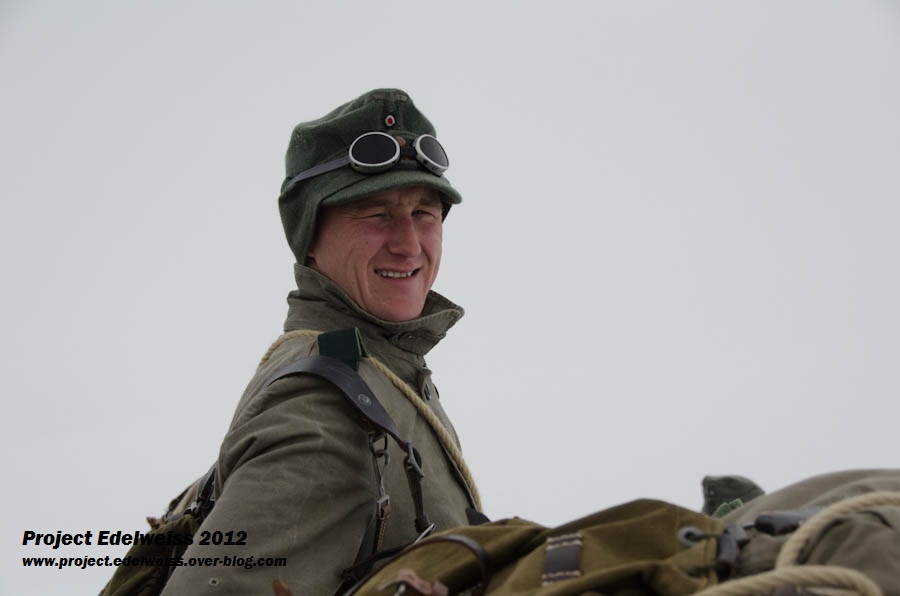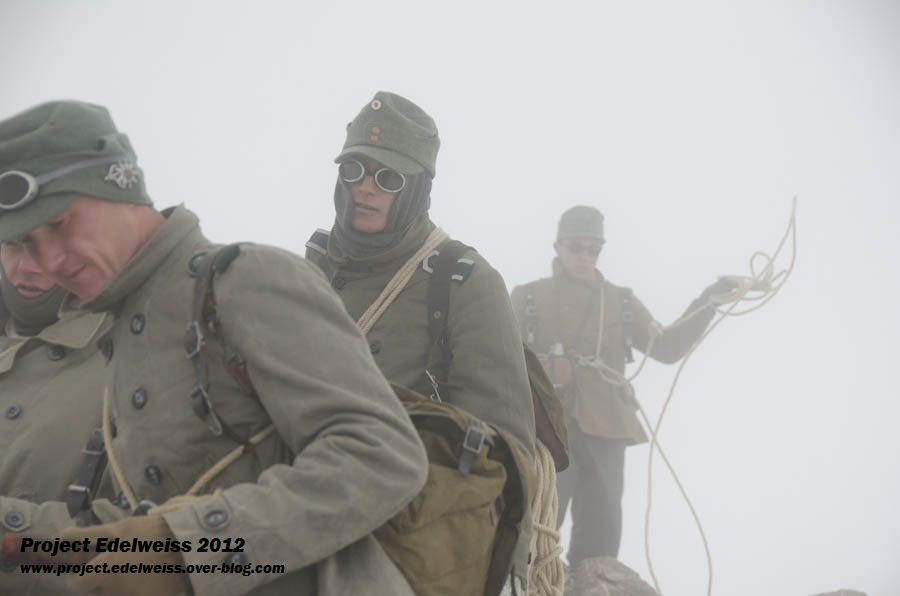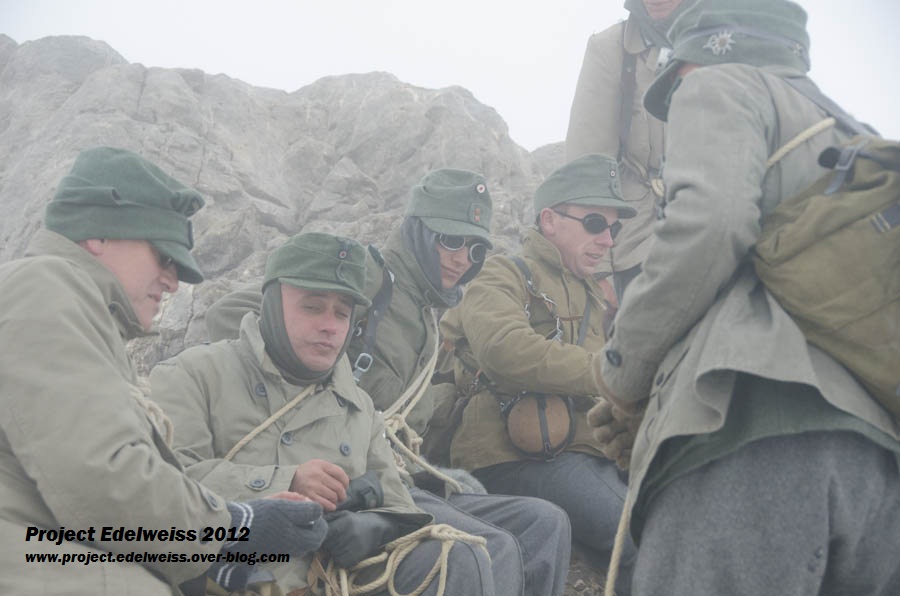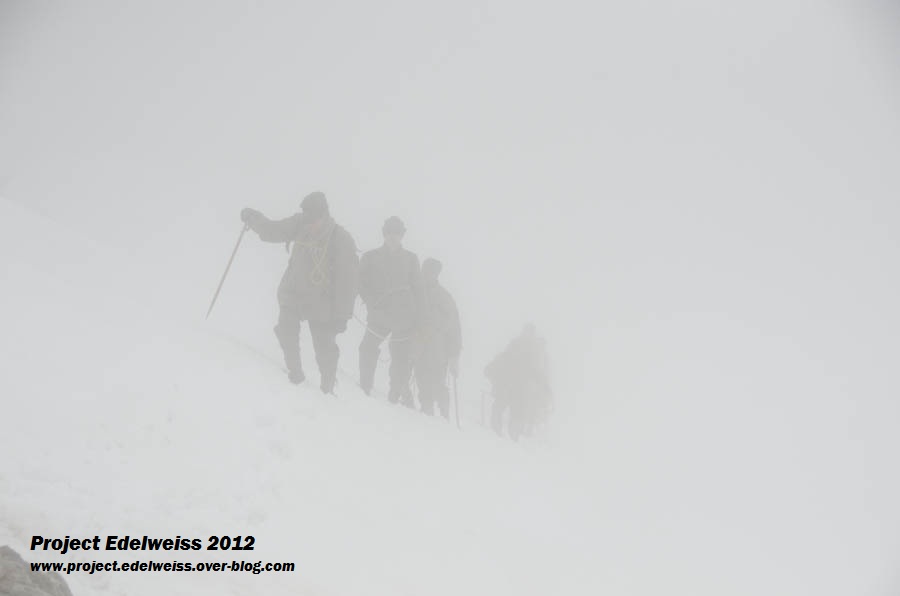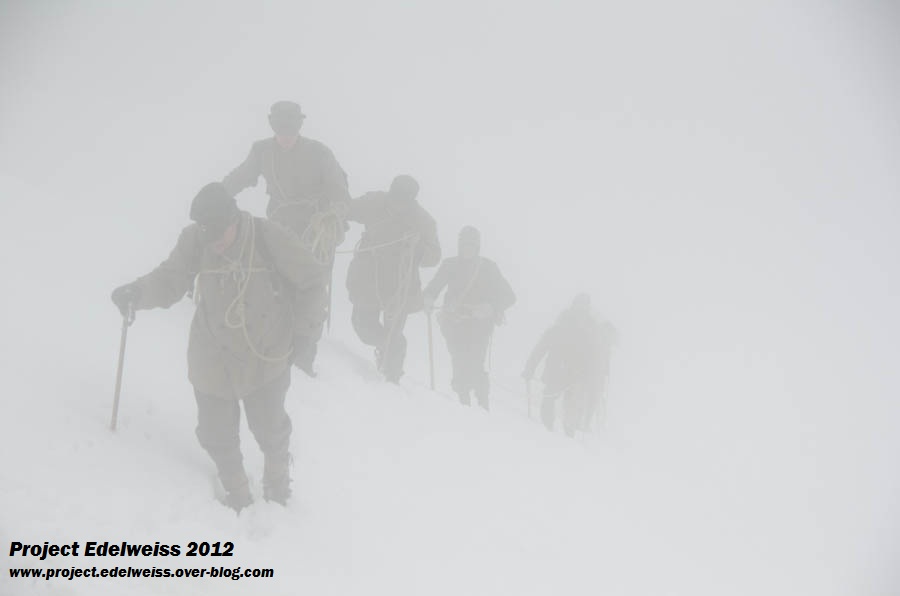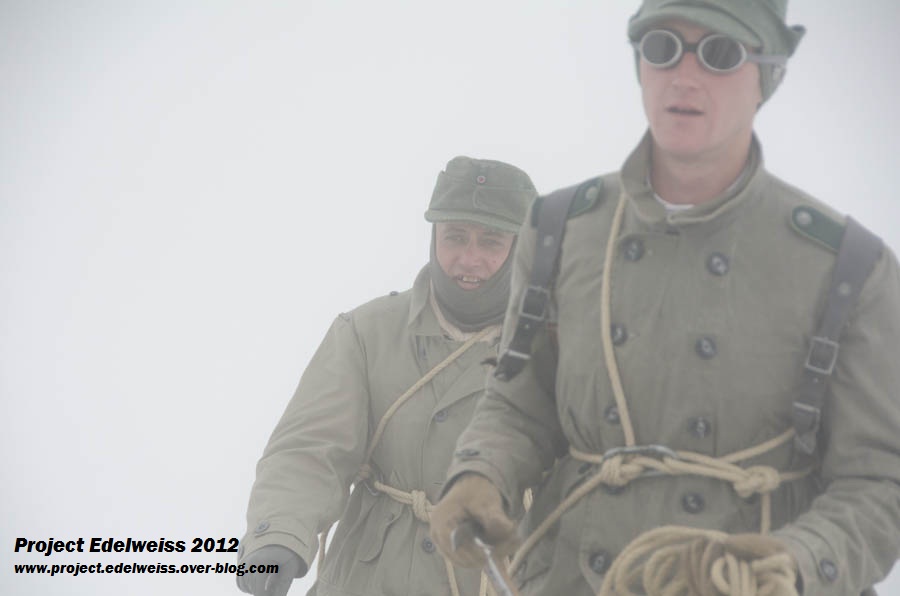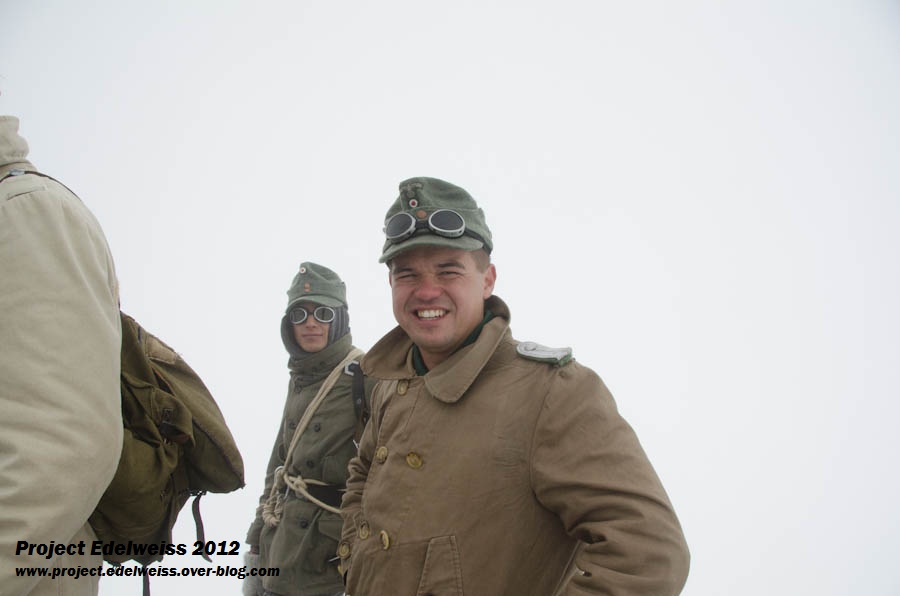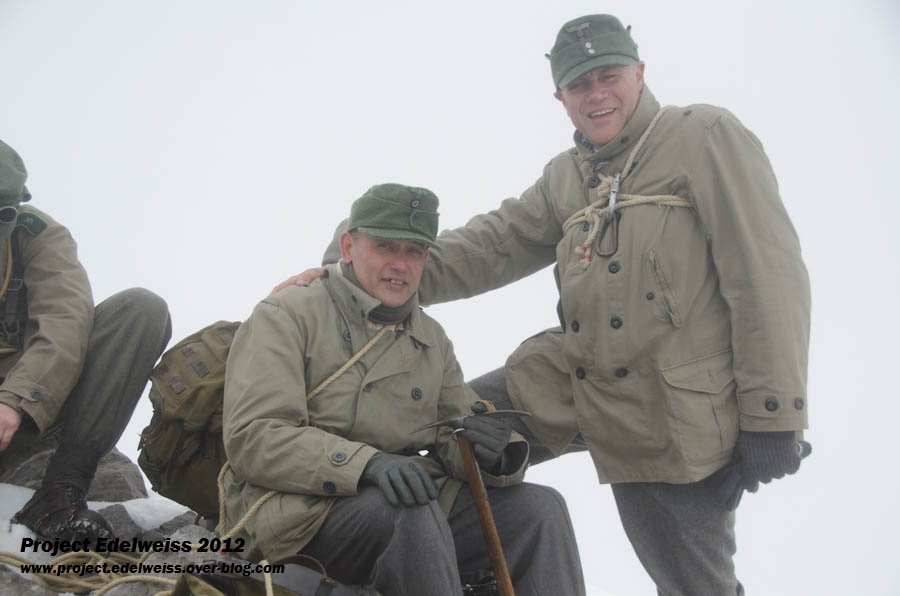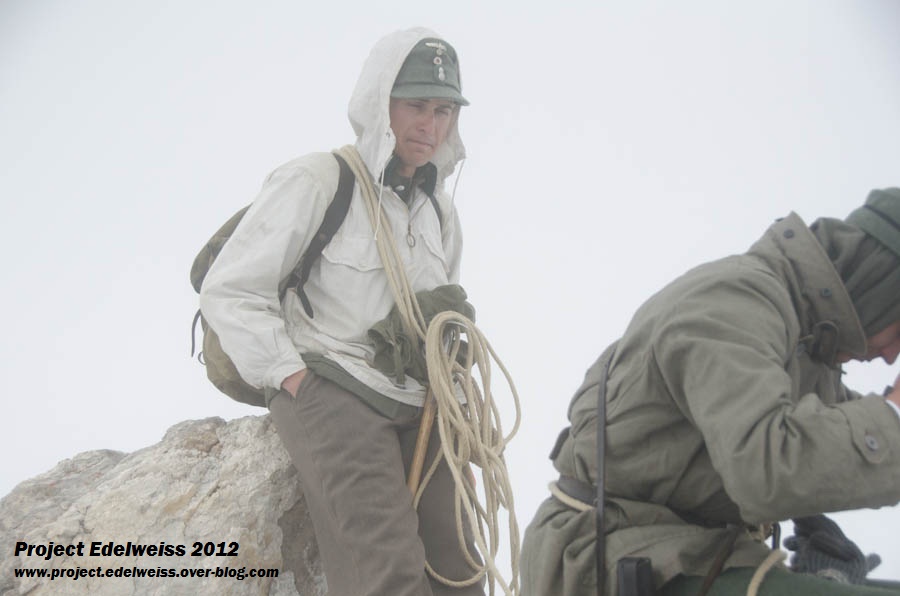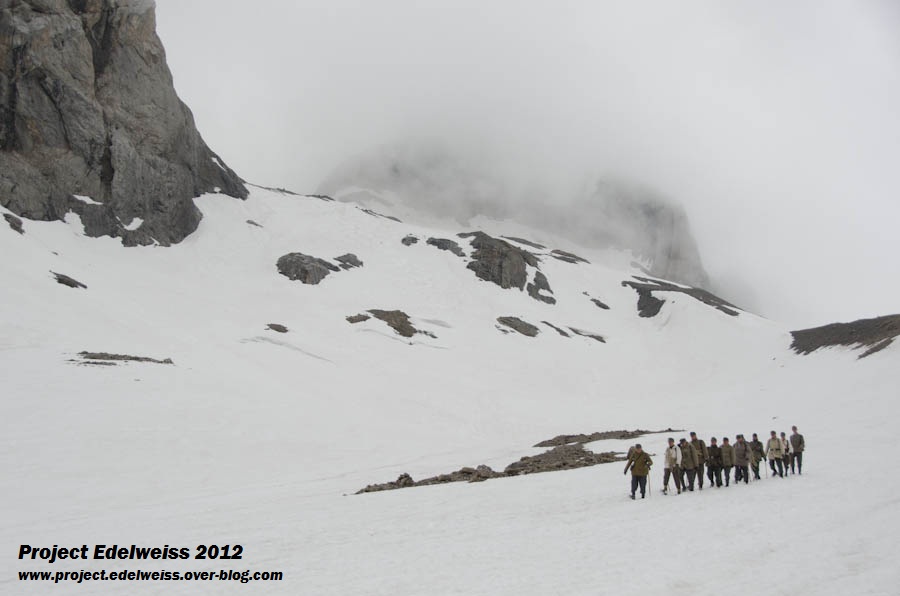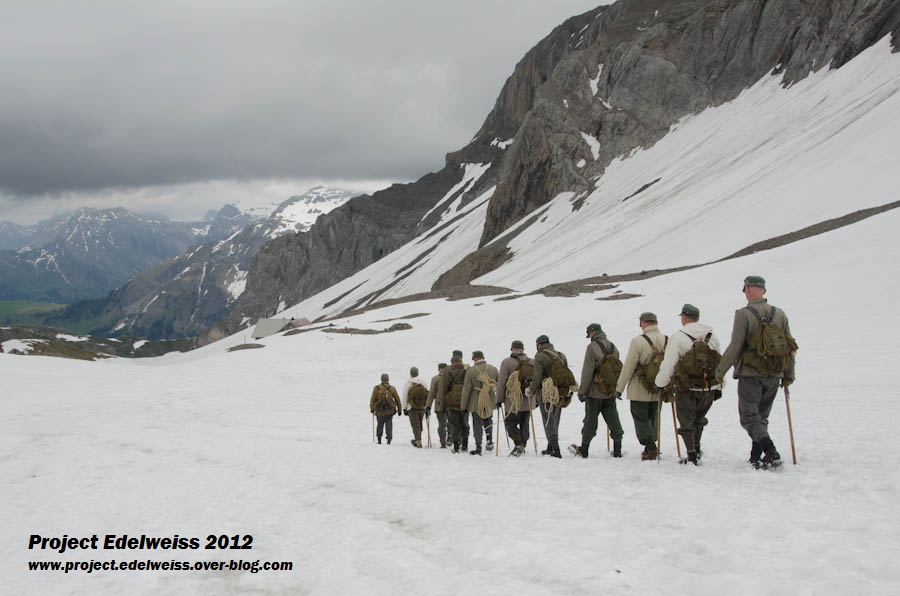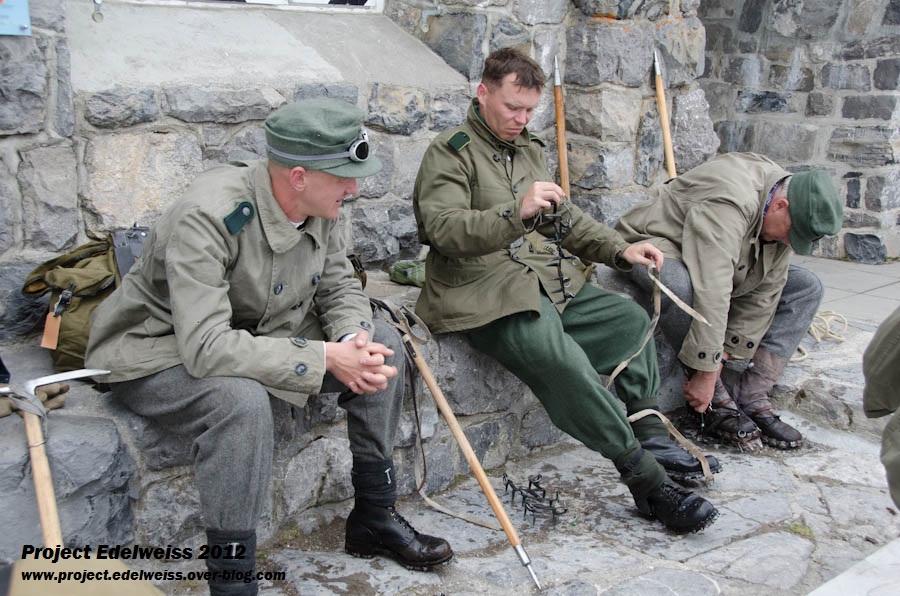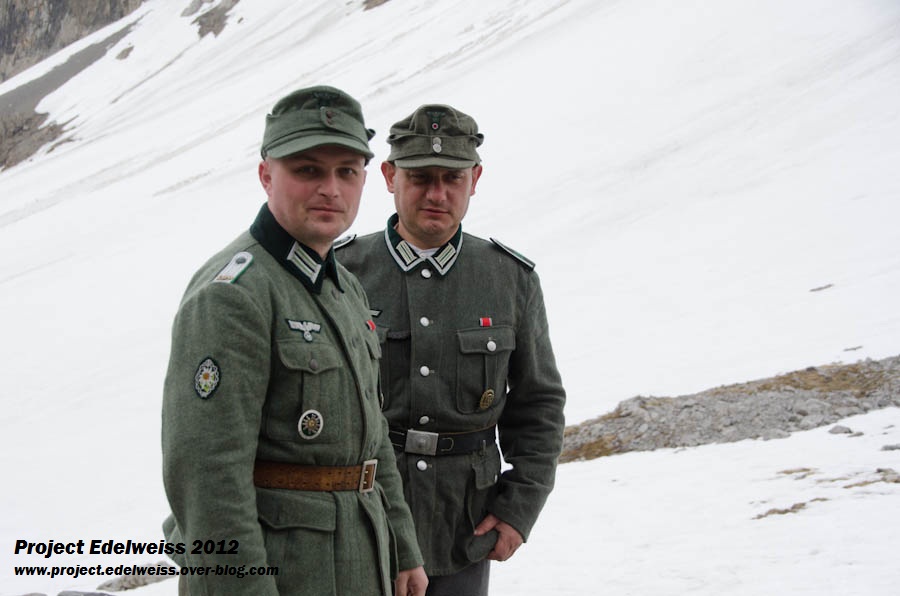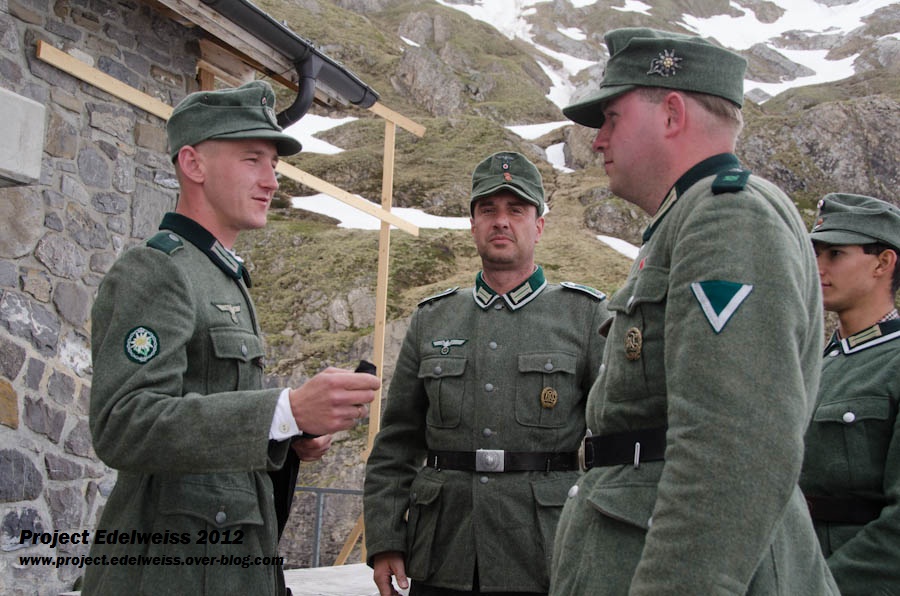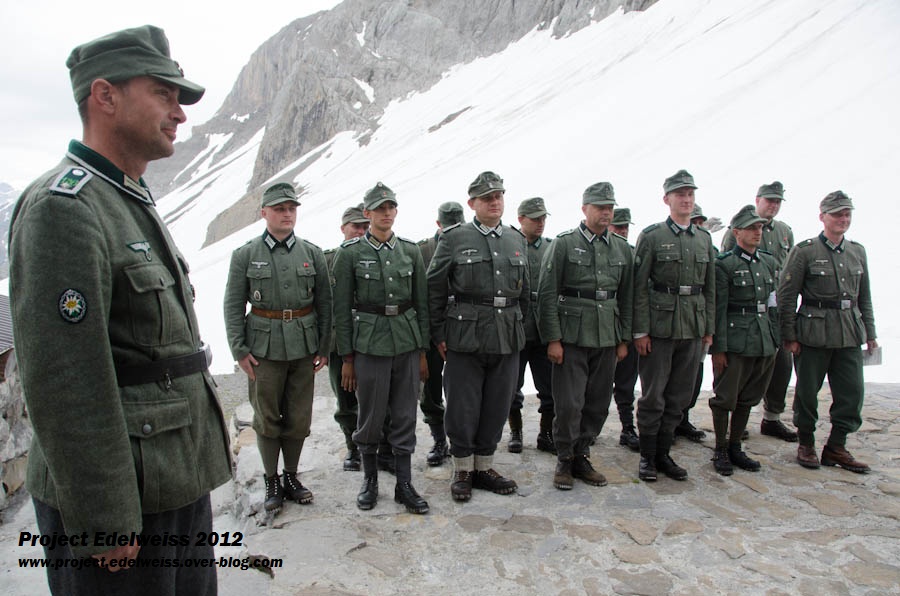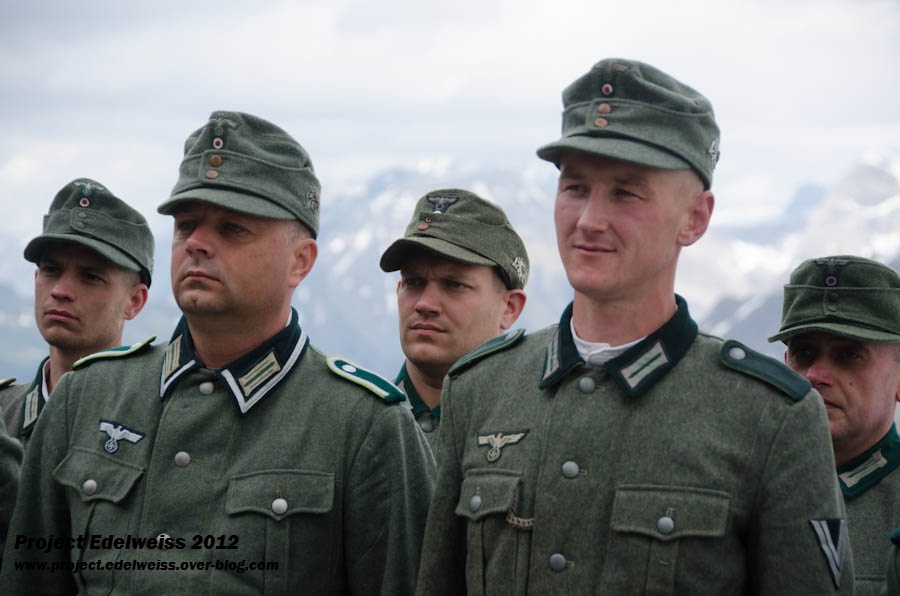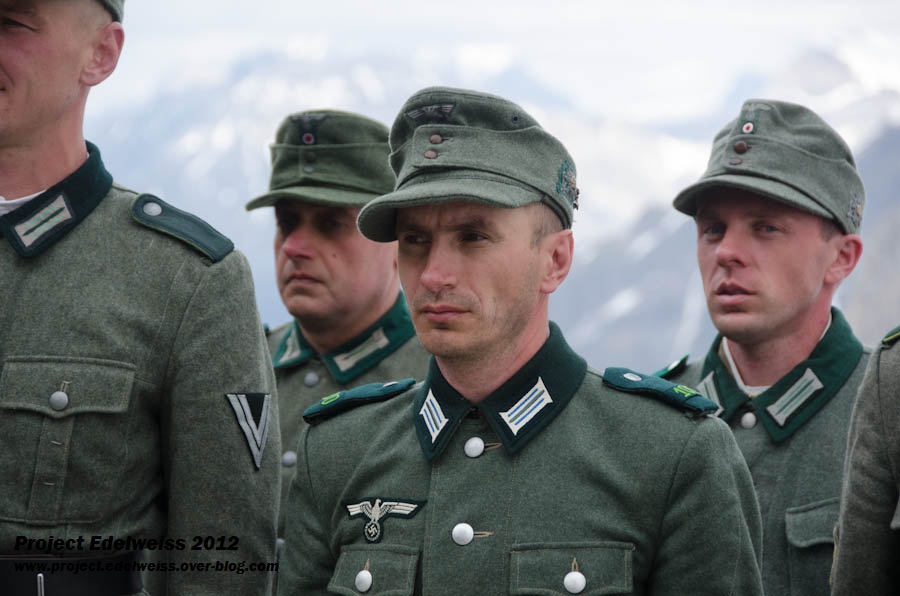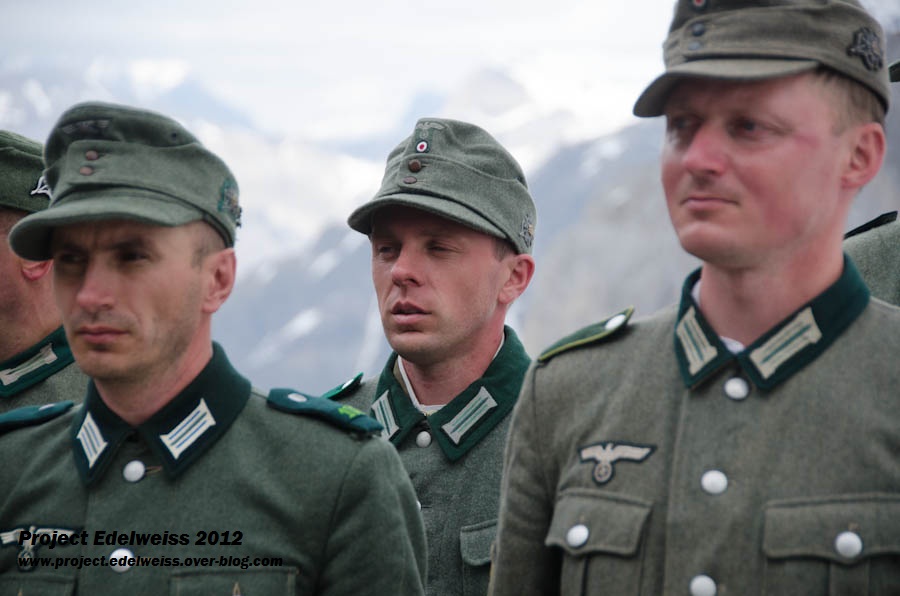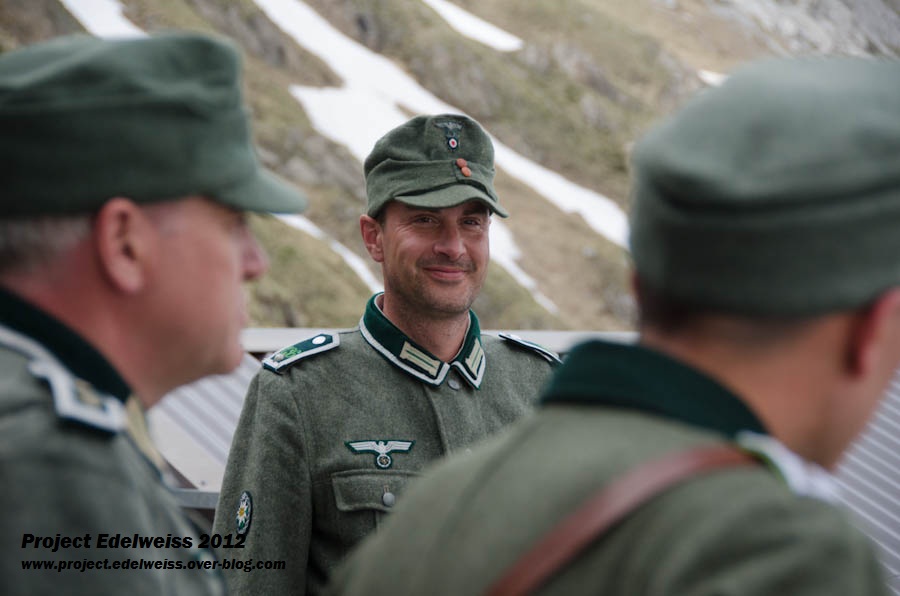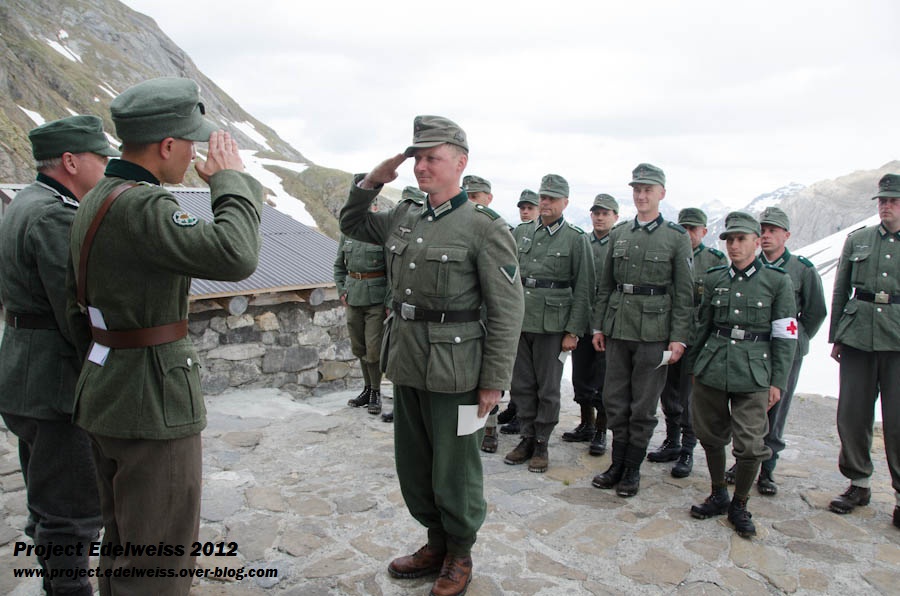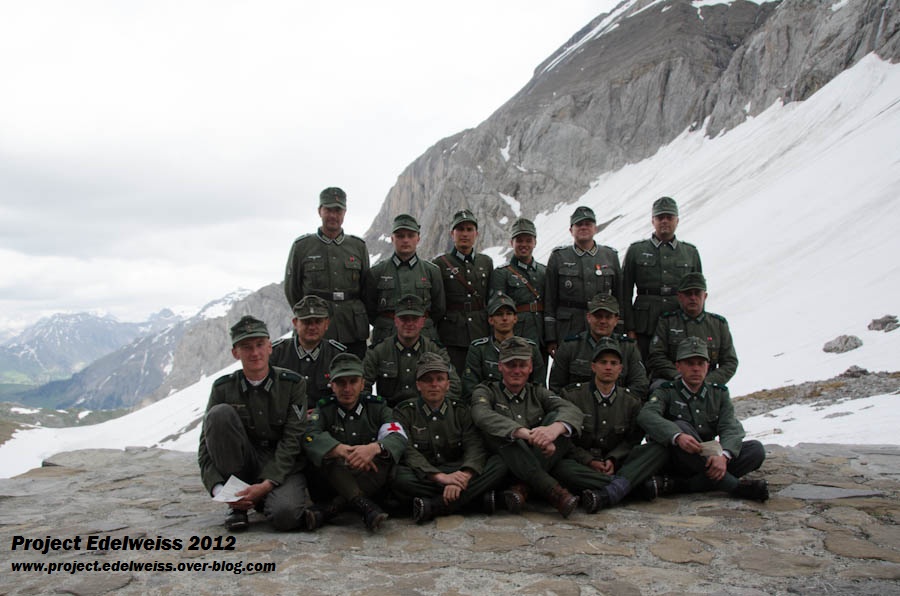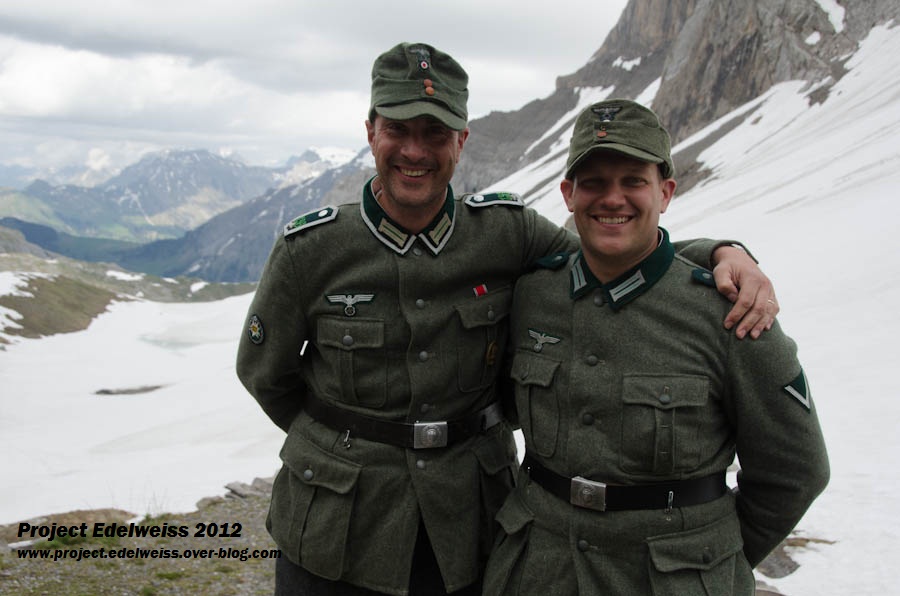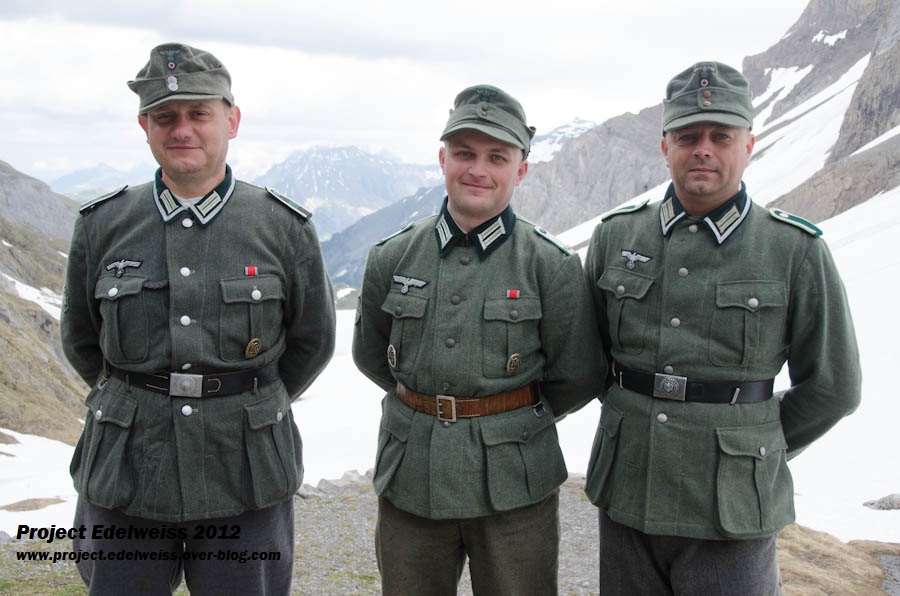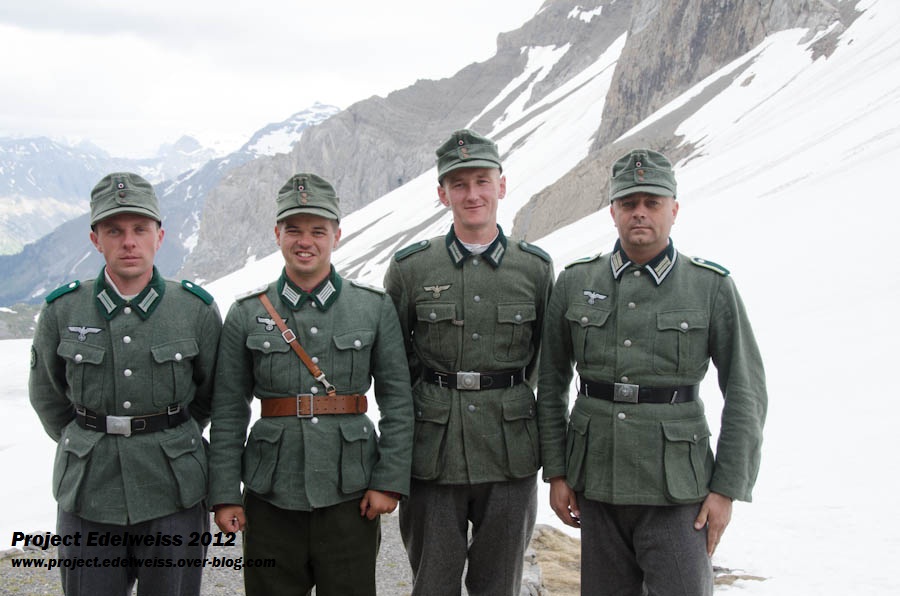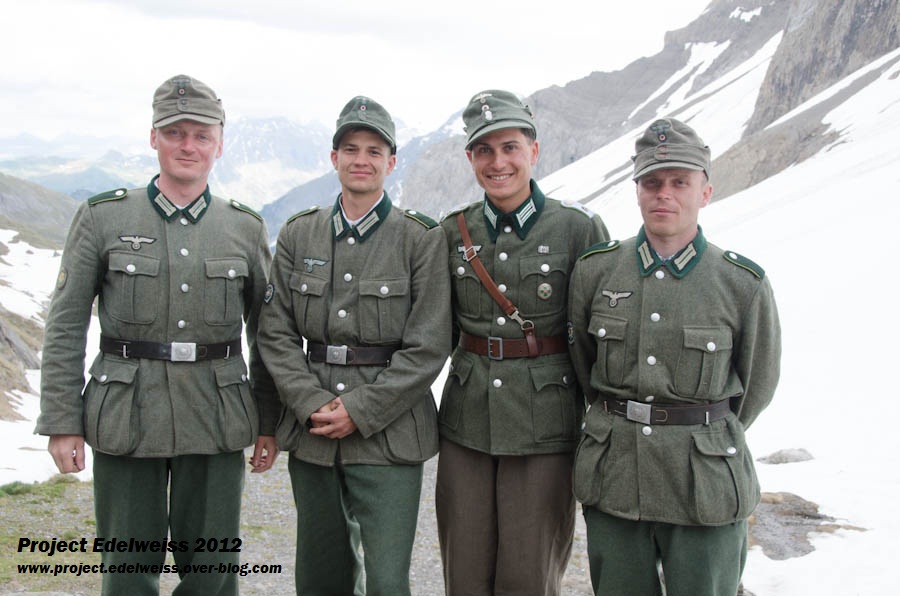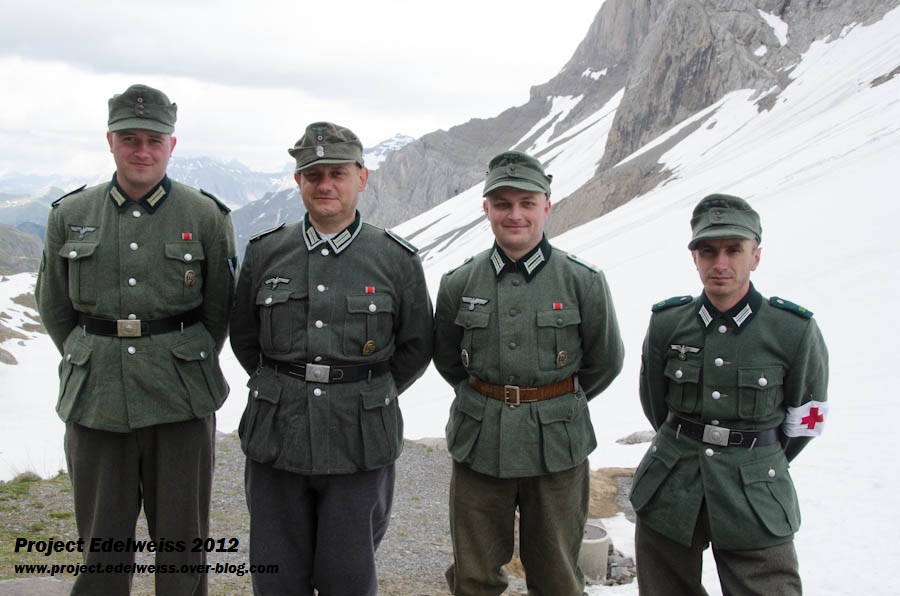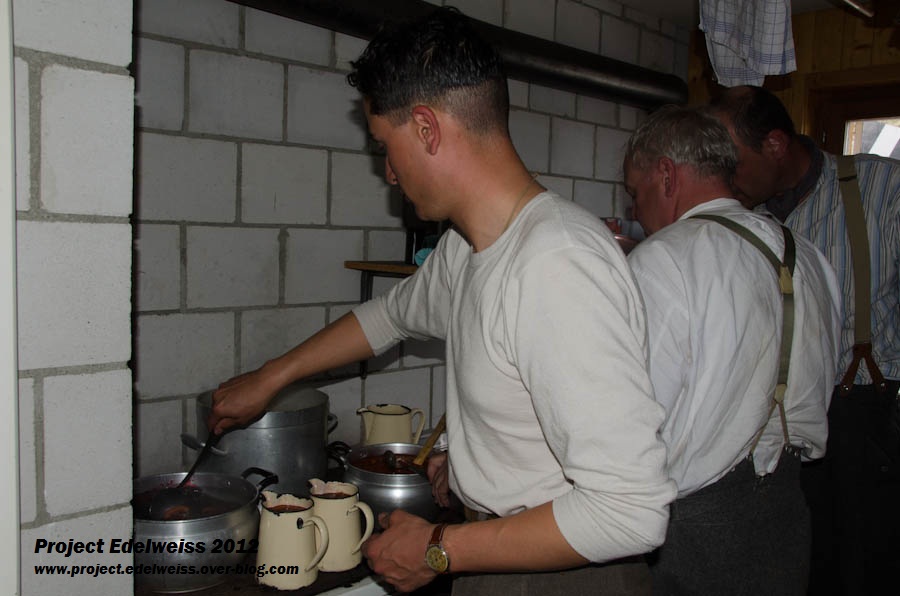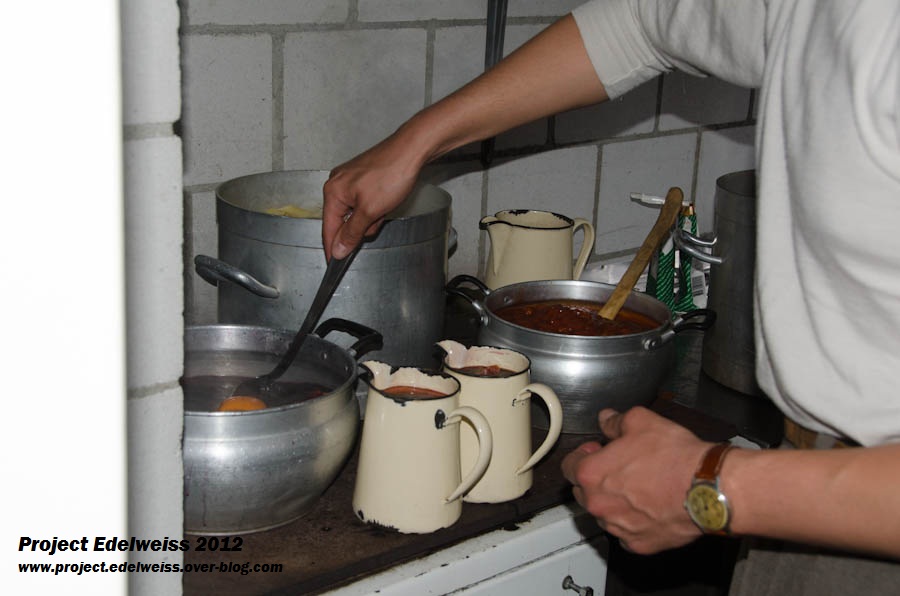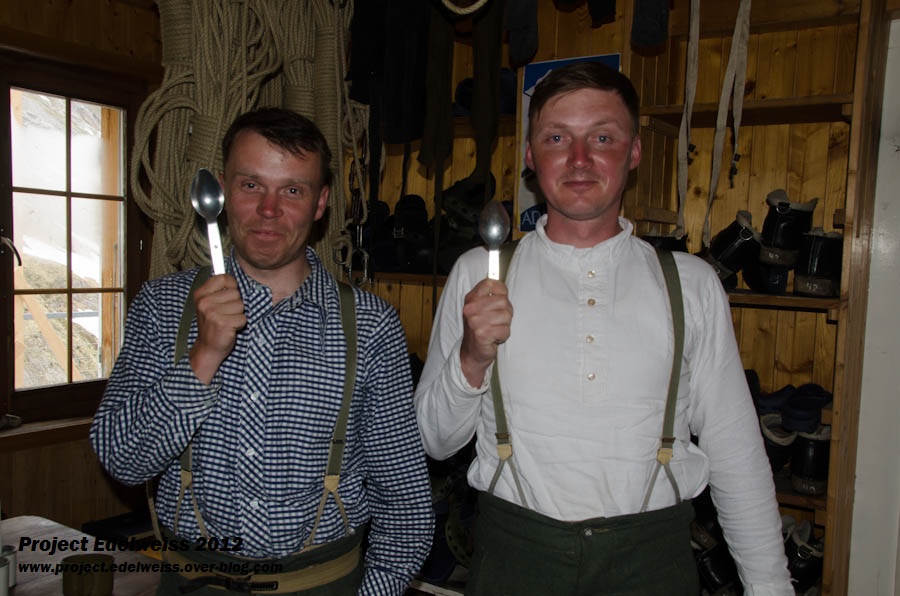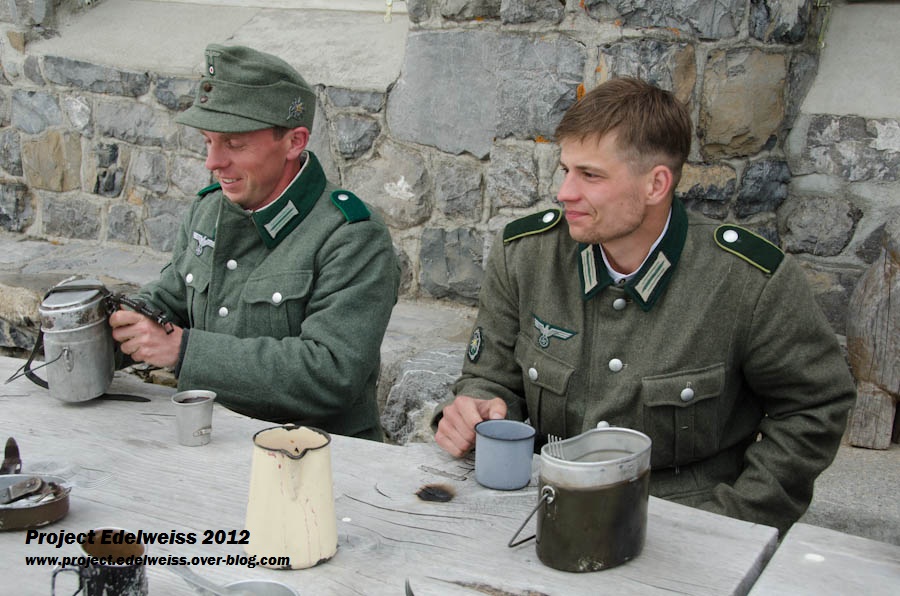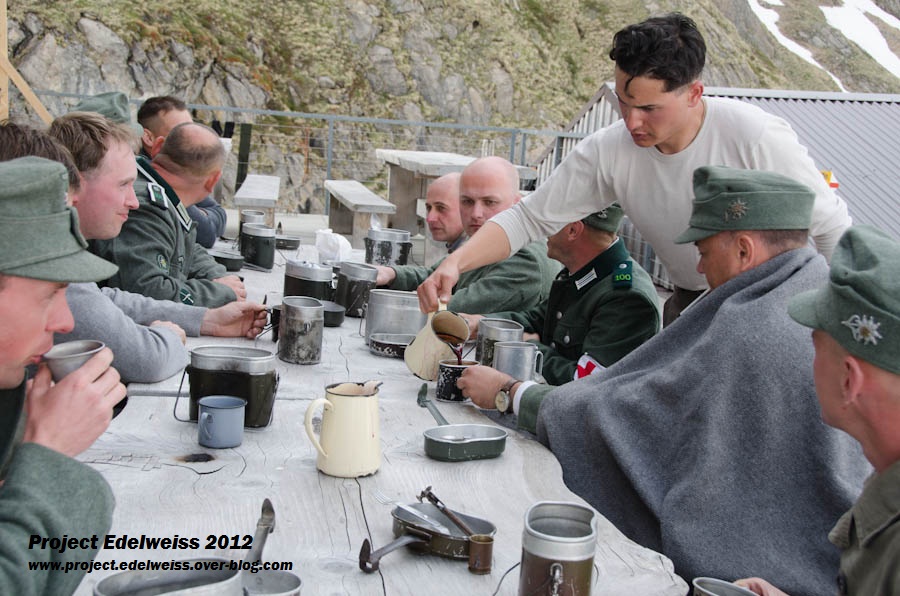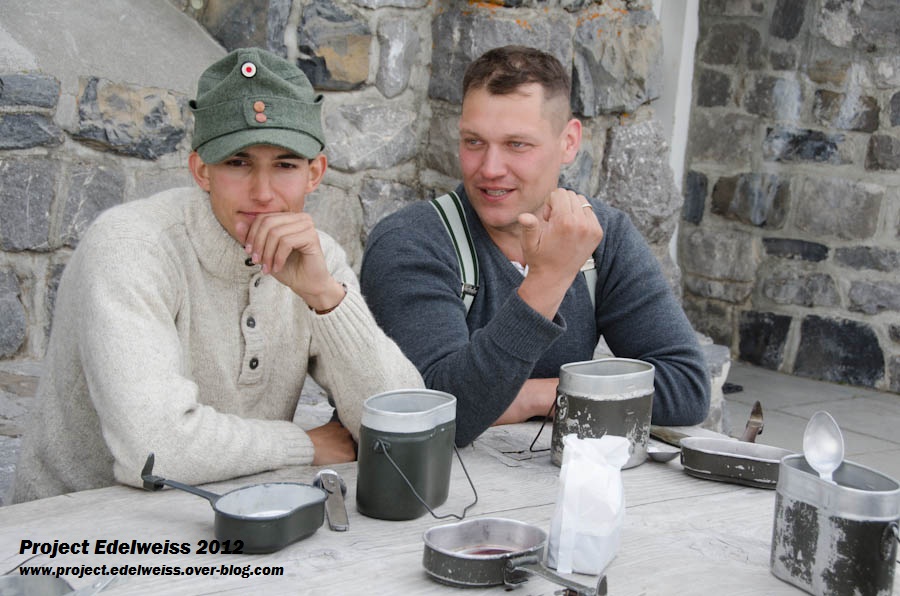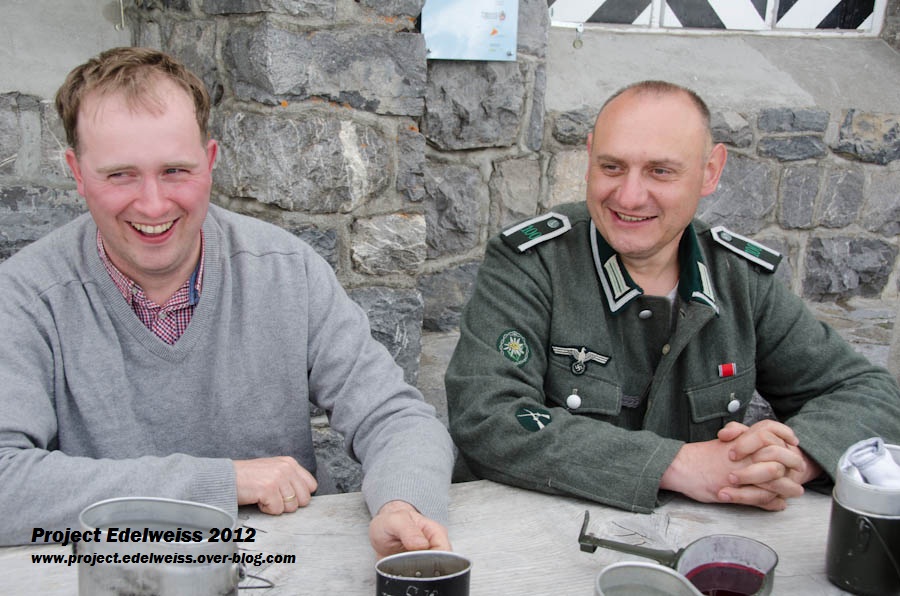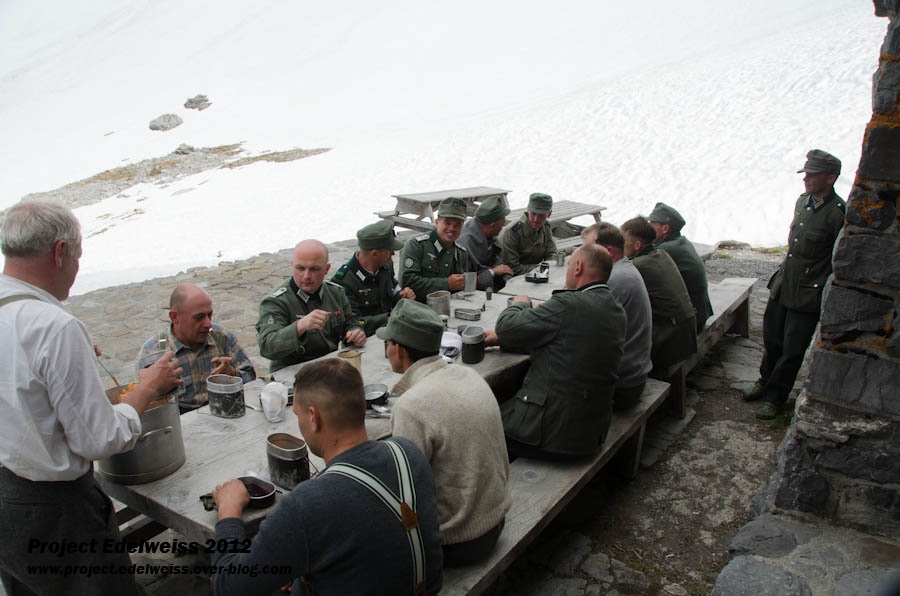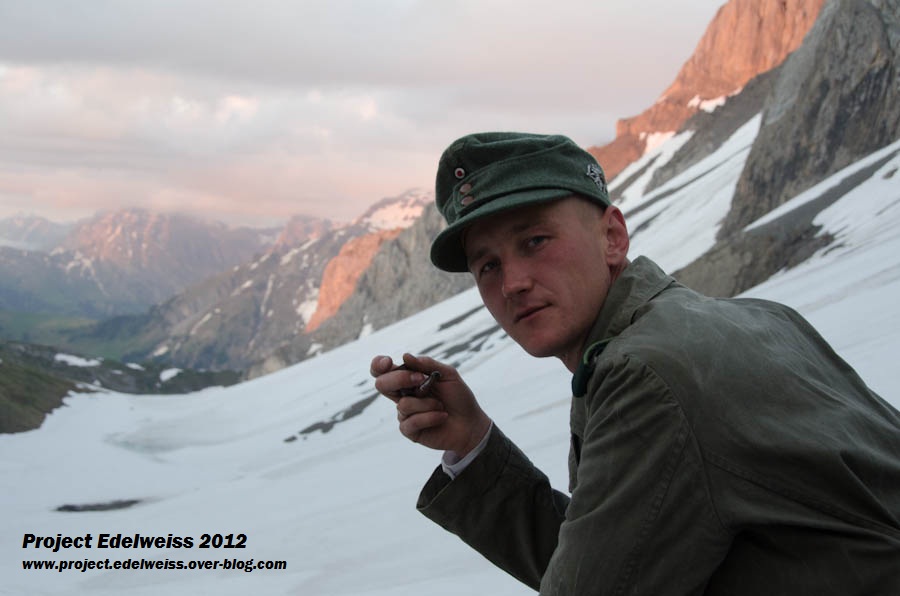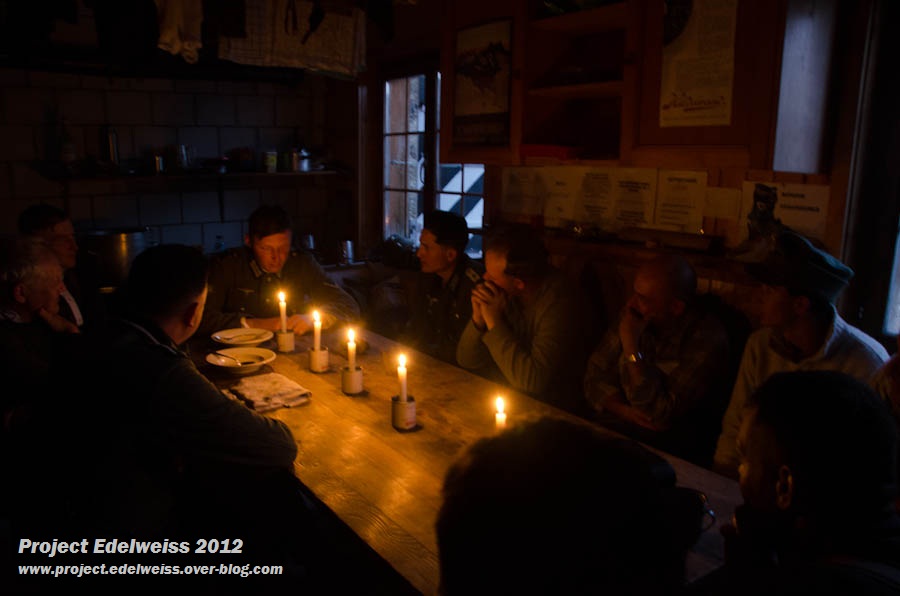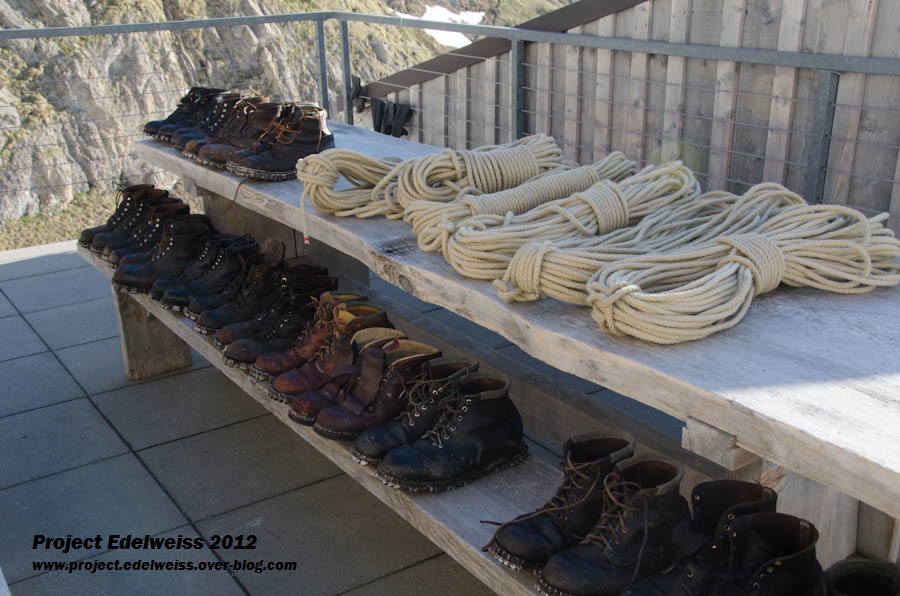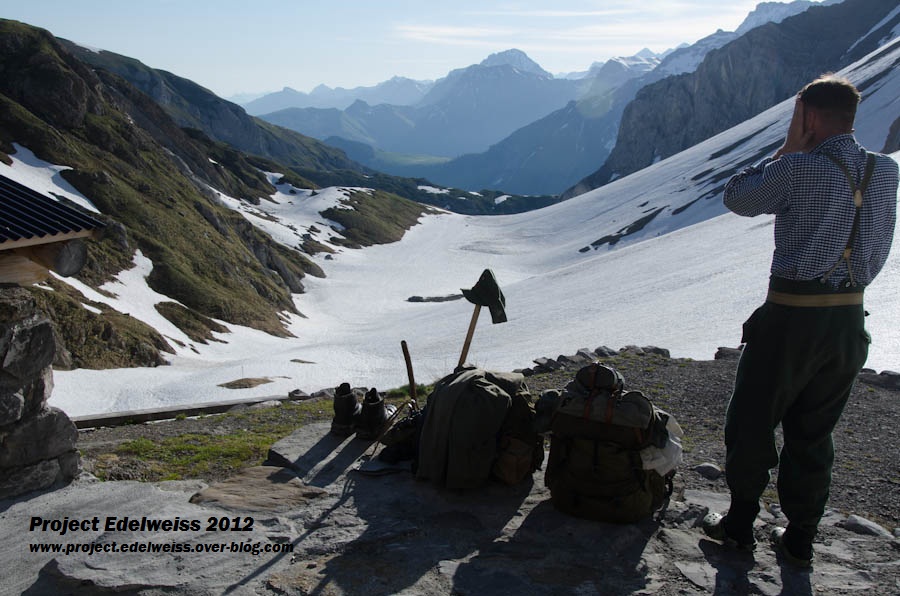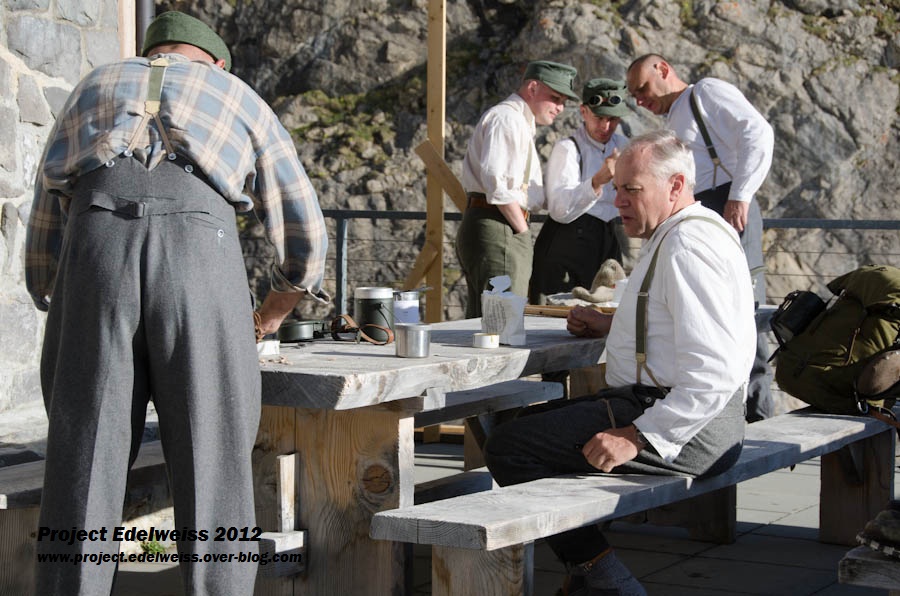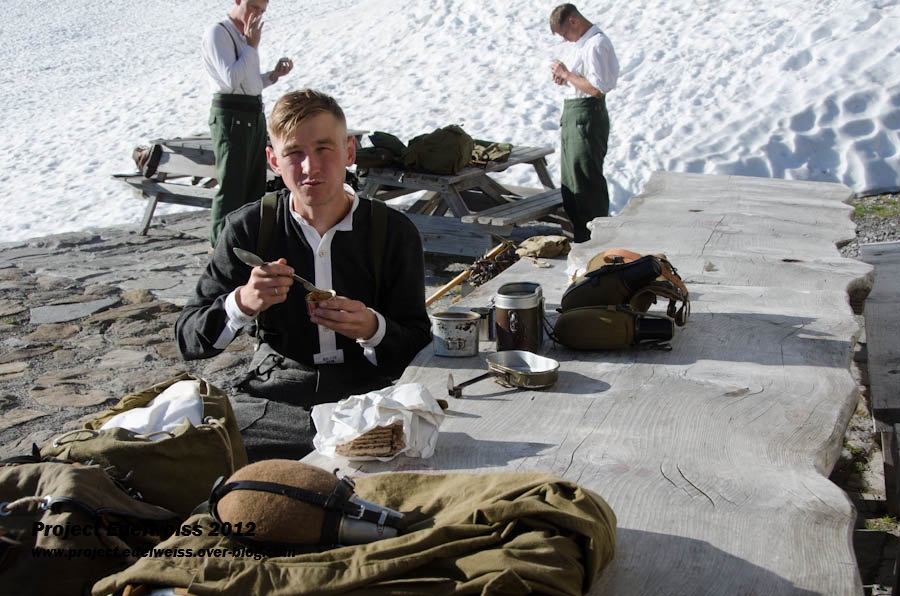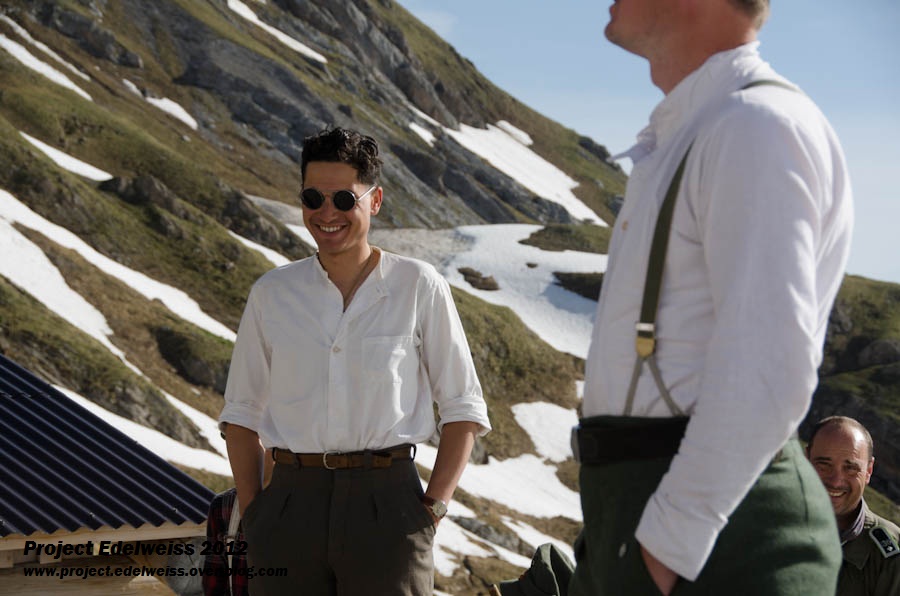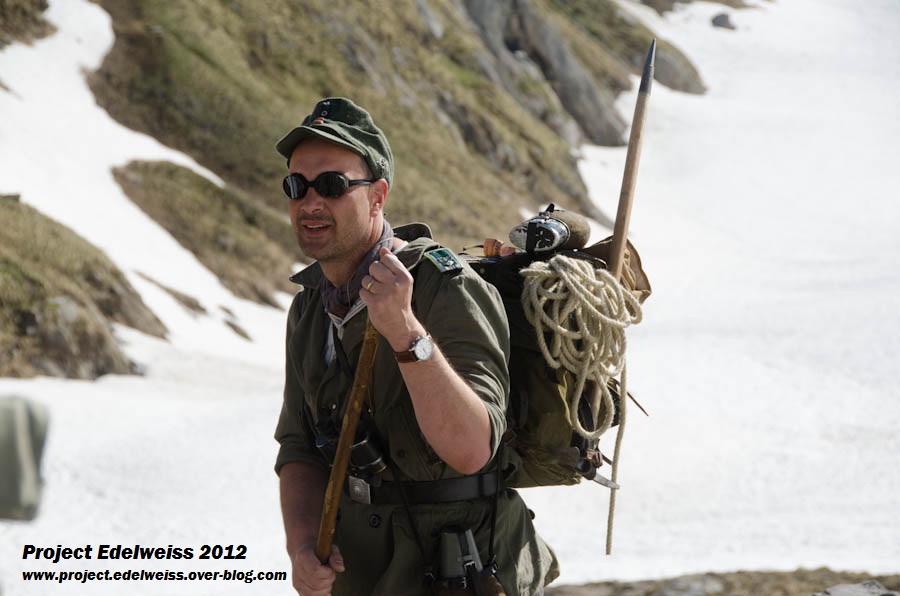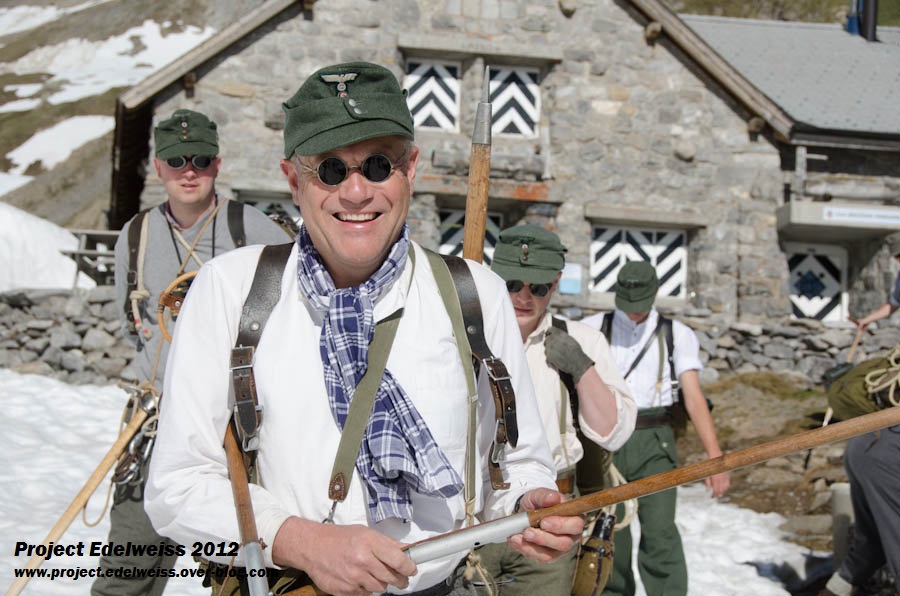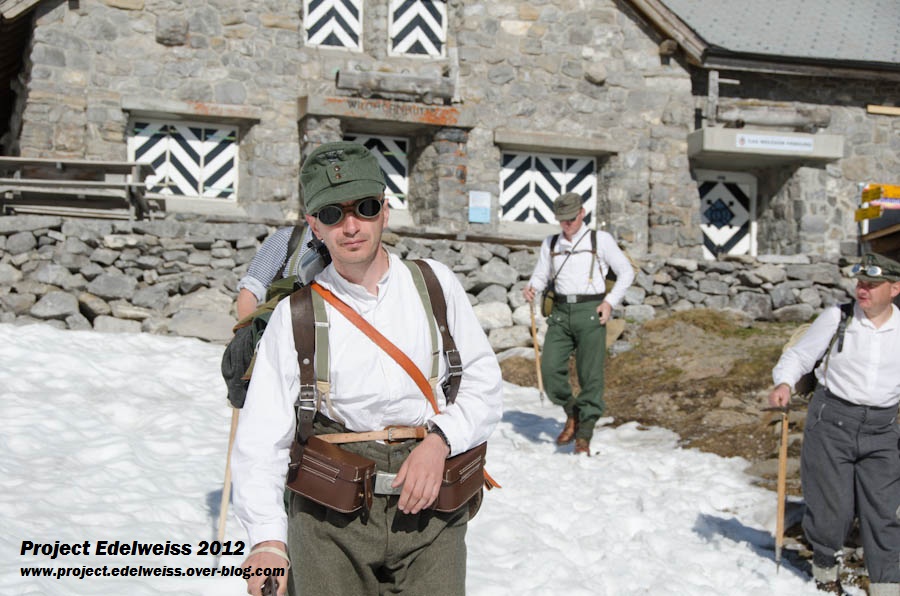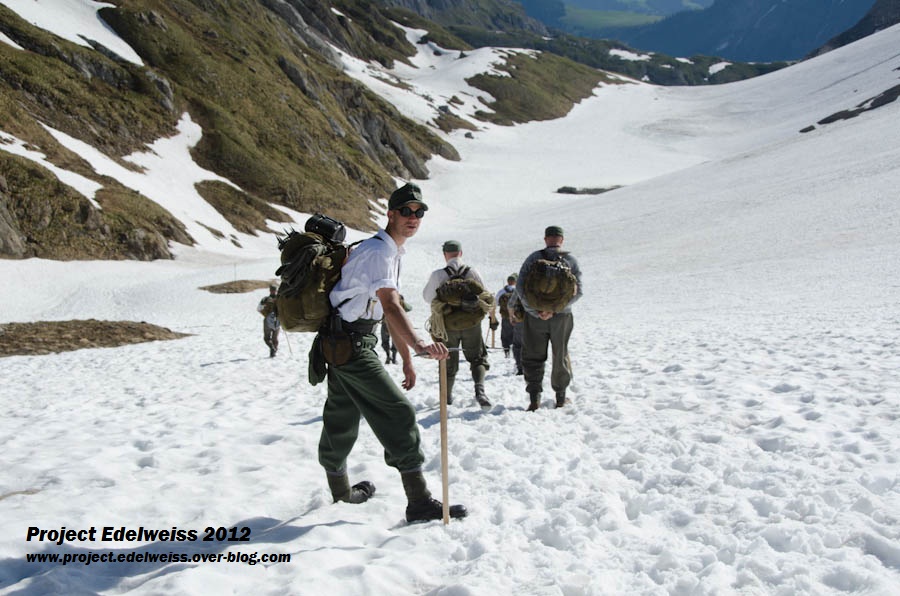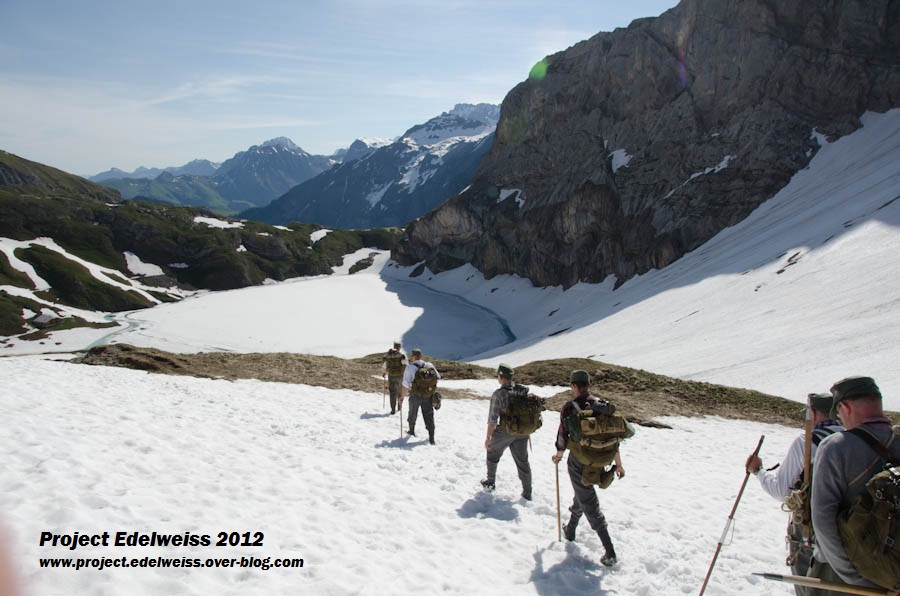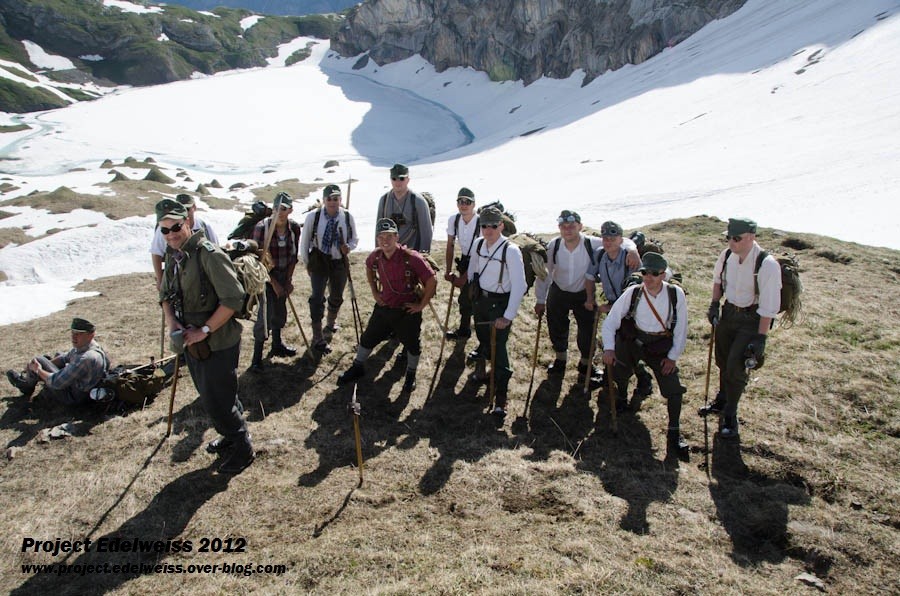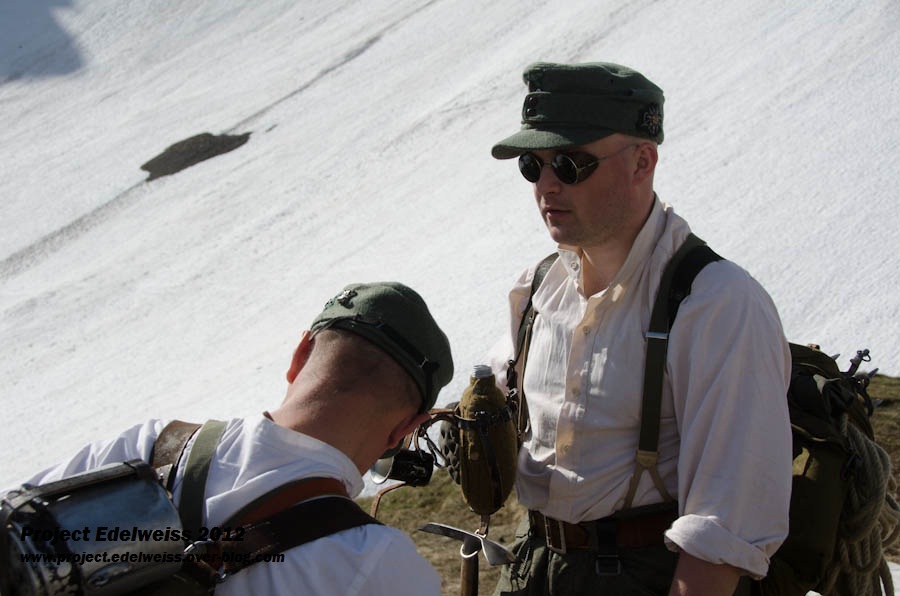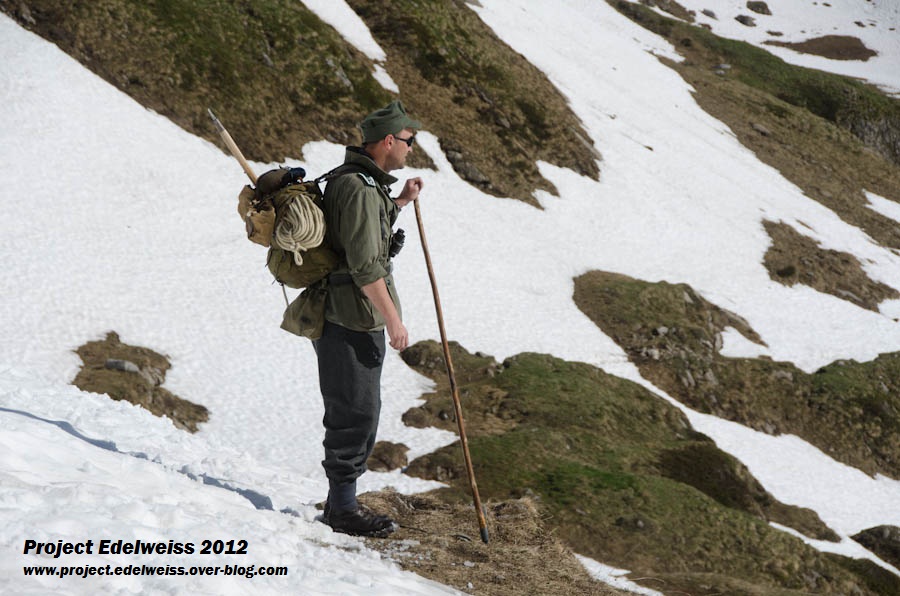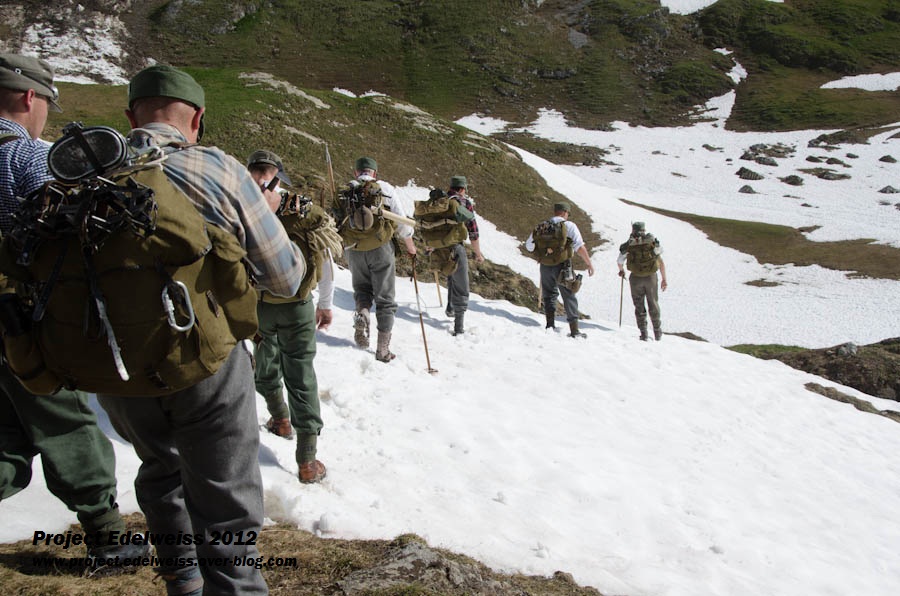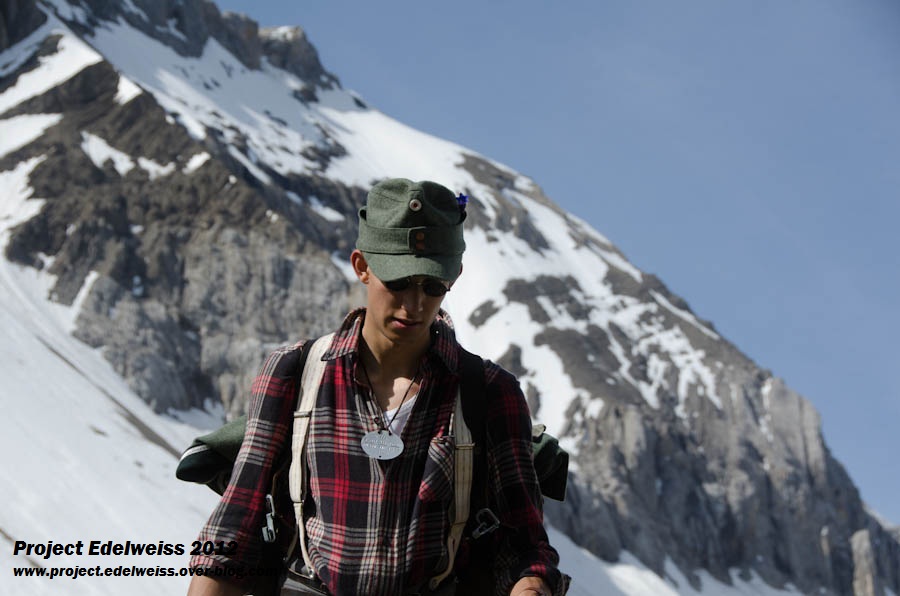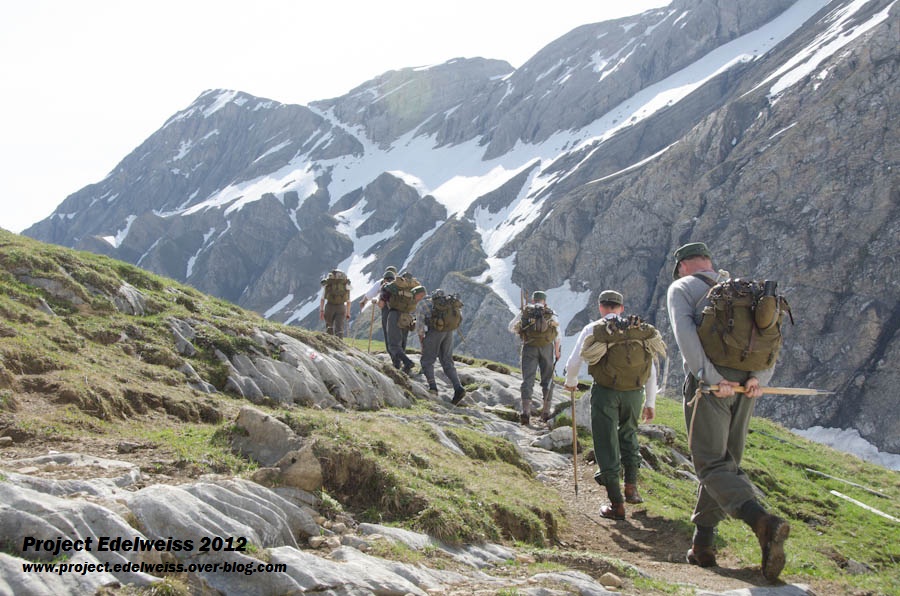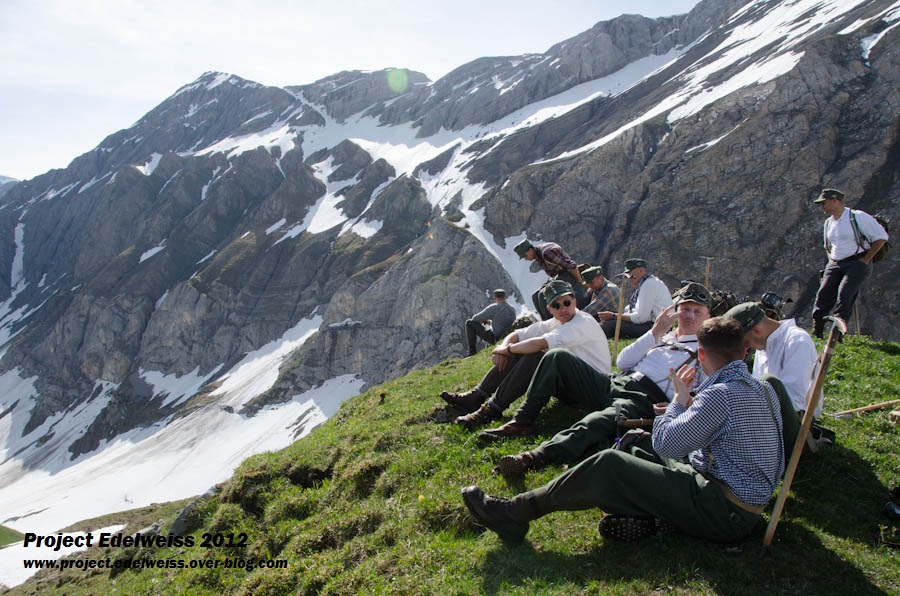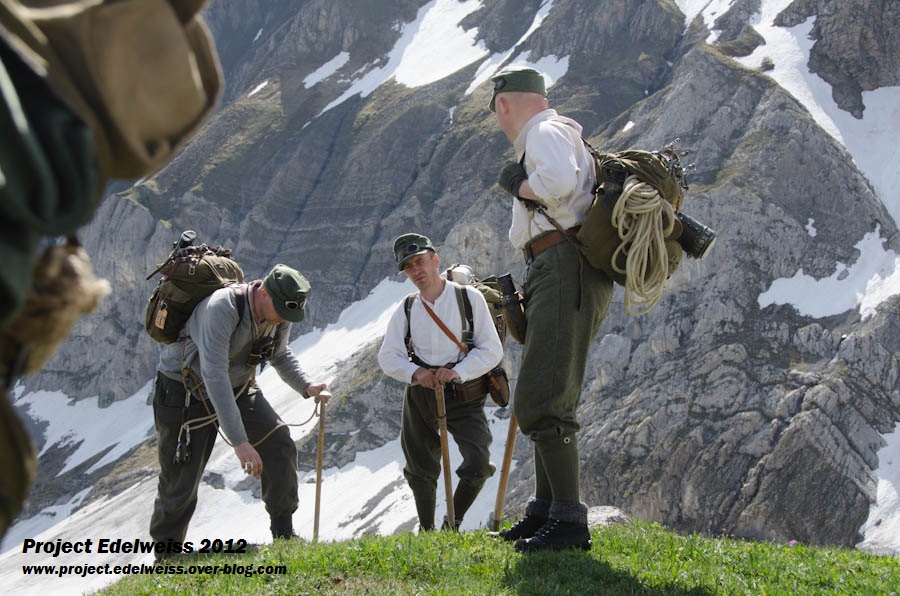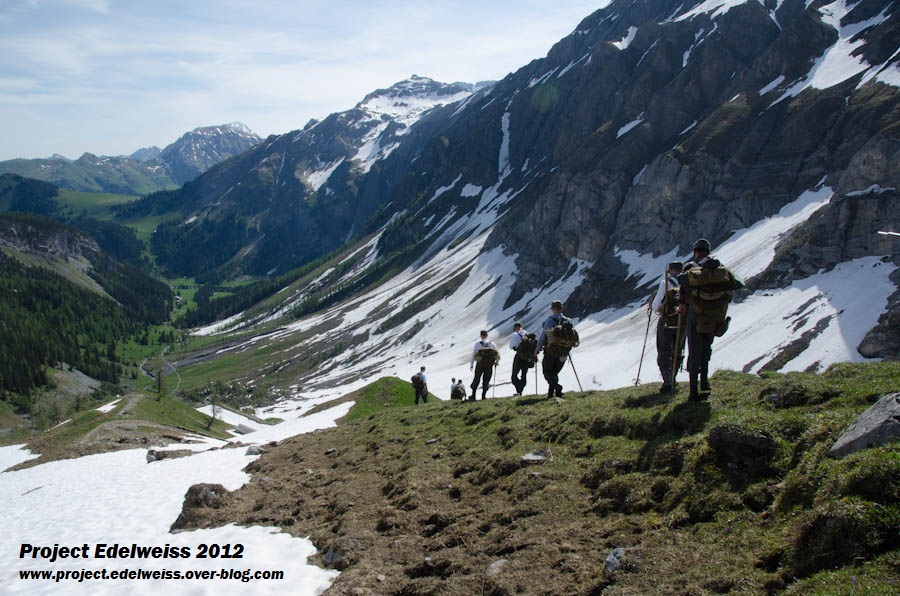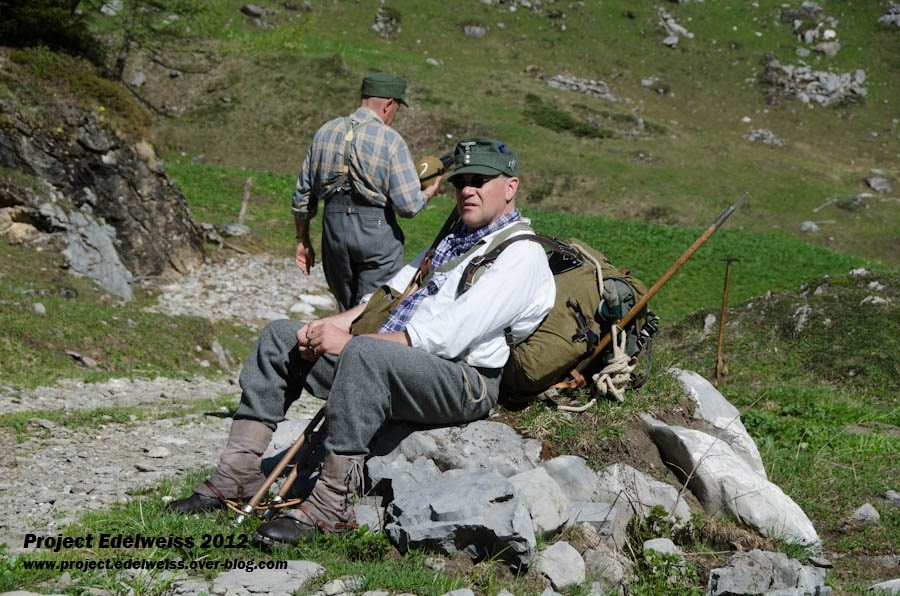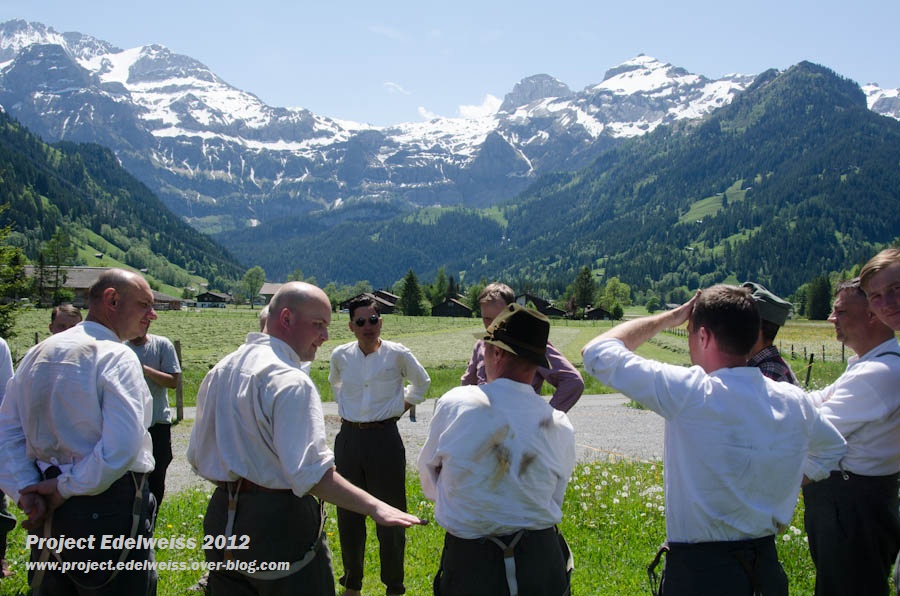 To conclude on this last classic edition of Project Edelweiss,
I present my sincere congratulations to all the participants for the edition 2012 of Project Edelweiss and especially on the second day, when the weather was not with us, we were able to face it and to adapt. I want to thank all of the participants who trusted my lead and who followed my steps with confidence and deep motivation. I thank the ones who have done a very long trip to reach Switzerland, I really hope the event met your expectations.
When I was thinking about PE2012, I had a dilemma about these options: to increase the performance (harder trip) or to increase the quantity of participants? In order to welcome all of you for this last classic edition I had found a trip which offers a reachable summit. The quality of the equipments and uniforms was high, I saw a true effort on this point for this edition. Most of you were particularly active to help and support in the best way the event, before and during it. This last classic edition was a beautiful opportunity to meet so many different people from different countries. It was a pleasure and an honor.
As for me, the objectives of Project Edelweiss for these last 4 years have been done:
- To give you the opportunity to live a
real mountain trip in period conditions
, and offer you the occasion to have a small taste of the reality of the men we are representing.
- To participate
to create international connections
and a quality community of gebirgsjäger reenactors.
-
To pay an honor
to the men we are representing through a quality event, done with serious and respect.
I do not know if some of you remember my very first post about Project Edelweiss in March 2009, I kept it in my mind:
"What we would like to propose should be a pure gebirgsjäger event. I don't care about quantity but I care about quality. (…) It is in this spirit that I propose you this possible event. To me, re-enactment is not only wearing an uniform but it's a spirit, a style, a behavior. Wearing an Edelweiss on my head has deep meanings for me. I see in this kind of event the opportunity to represent with respect and honor these men, trying to experience the same things that they did, over 3000 m/alt, not in terms of warrior skills but sportive one."
The editions in 2009, 2010, 2011 and 2012 were about quantity and quality. 2013 will be about quality and performance. I want to keep Project Edelweiss as close as reality and for this, beyond the quality of equipment and uniform, the key factors will be physical condition, mountain experience and team work.
I hope I will be able to build another unique adventure with the few participants who meet these previous requirements, who share this way of reenactment and in who my trust is clear. I thank you the other ones who have been supporting Project Edelweiss until today, it is time for you to keep the same trend into the reenactment world. I did my part to promote another idea of WWII gebirgsjäger reenactment, time to do yours.
A new page is opened. Higher. Better.
Best Regards,
Bergheil !
Ausbilder Bruno W.
http://www.project.edelweiss.over-blog.com