Ok, after all the debates and so on that rage regarding thiese items, myself and some comrades got all our originals and compared them to post war ones. I'll post up the pics as follows.
WARTIME TELO TENDAS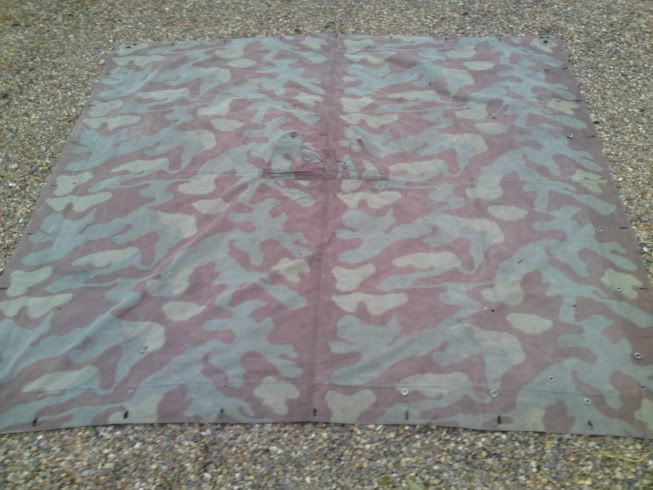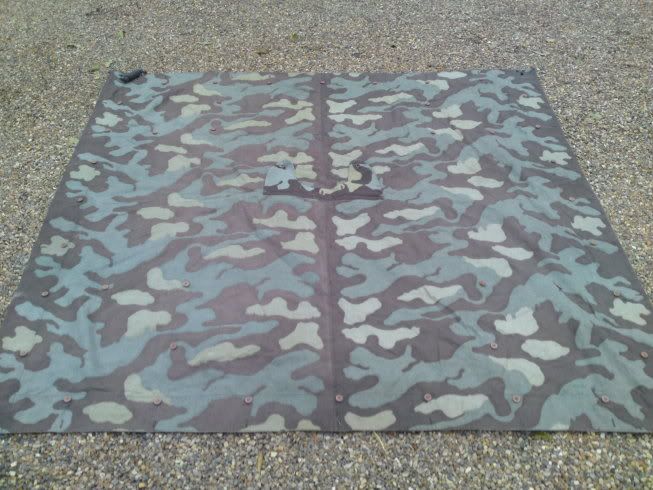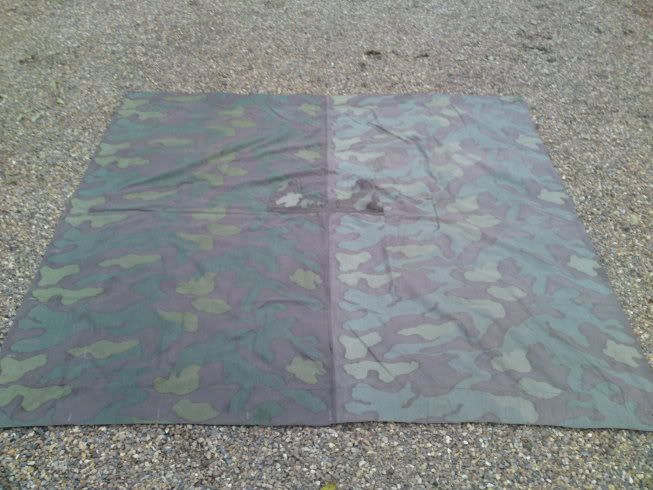 Of the all these wartime versions, one common denominator was found. The back of the telo was undyed.
Like thus. All of them had the classic 'Mackeral' marking (The brown edging stripe on the seams and edges) Stitiched on buttons of either Tan or Brown bakelite or the aluiminum (Brown painted or plain). They all had stitched grommet holes in thick black/grey cotton. All of them suffer from the overall drabness of the colour. It has a grey hue over all the colours, especially the green section. 50% of these telo's had dates, one from 1933, one from 1941 and three from 1942. Although the brown on some might look un-chocolate, they are definate wartime. They are a little faded. For some reason, the brown fades quicker than the rest of the colours. Many examples show this.