I've fitted mine from 'military steel helmets' today, so thought i'd show the results.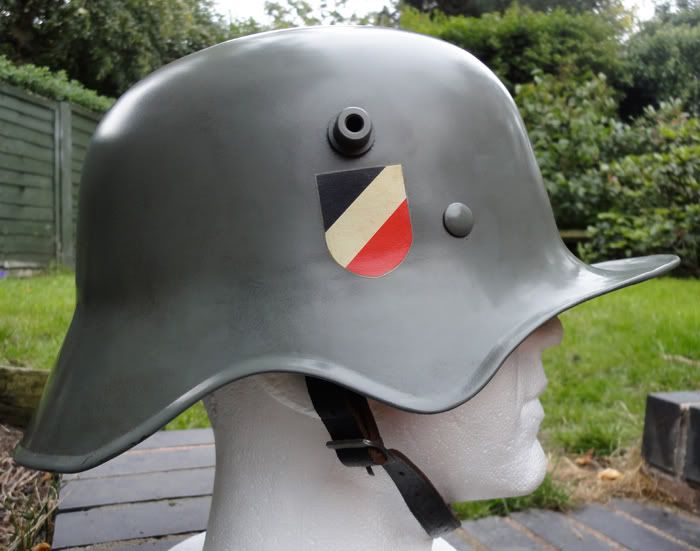 They're good sharp prints, no huge clear outline to worry about and I got plenty of time to move them around and get them as straight as I could - so no complaints there really.
My only concern is that they're so bloody fragile that one small knock and they'll be off. So my question for those that have used wet transfers in the past - how have you treated them so they become indestructible?
Neil