this came with a load of bits from Germany , the other parts look like they were dug from a dumping ground for german boxes/crates etc
from the photo I thought it was vehicle handle but its much too heavy for that ..any ideas from the vehicle buffs ?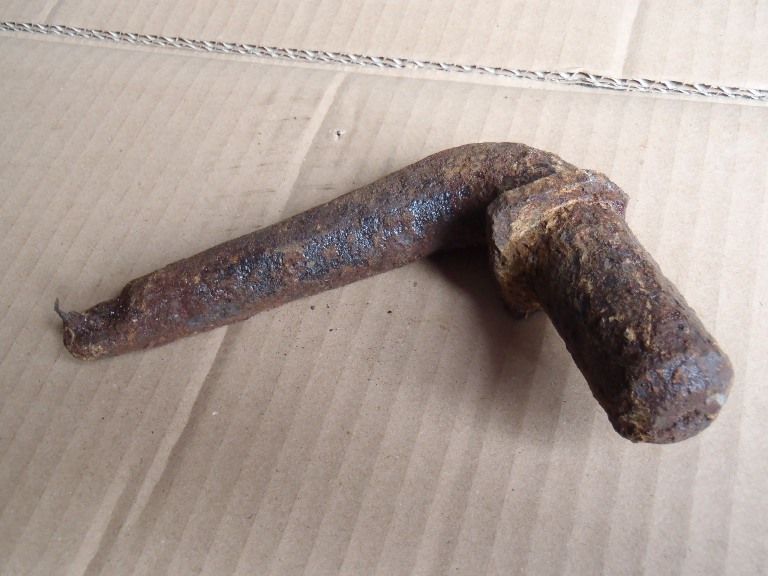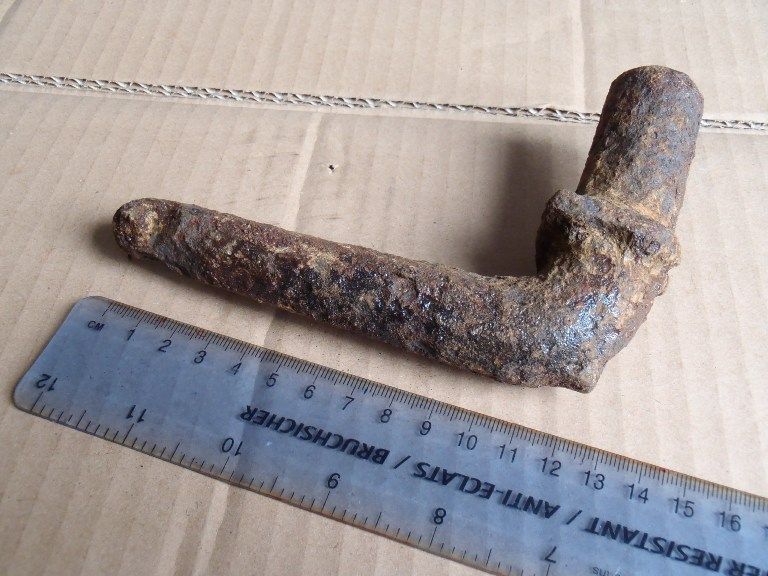 there was something fitted through the narrow part for sure.
any ideas ?