Hello,
Found this in the piles of kit I'll be selling soon.
Not sure on it's origin, but it's a carrier set for an 8cm (ish) mortar.
1 piece carries the tube, 1 the legs, and one is a big pad for the base plate.
Looks very Germanic, leather straps, applegreen ish paint etc. Think i tried it with the groups deac 8cm and looked to fit.
Not seen one before or since. If anyone can clarify most interested.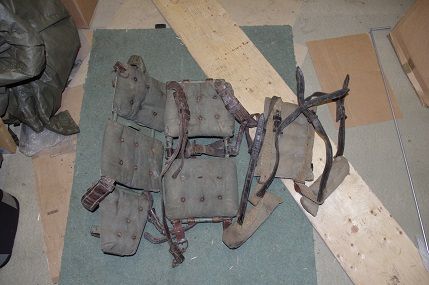 Make me an offer but don't "take-a-da-peace".
In CM07QL if collecting but could post (not light so not cheep)