Now, here's a bike for sale I was planning to take to my grave.
1936 NSU 201 ZDB (Pony)
198cc, all original, complete nut and bolt restoration, everything rebuilt or renewed. Bike is in perfect condition & basicly still running in.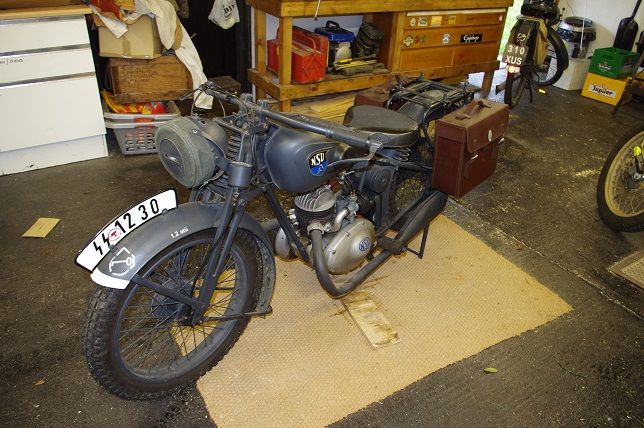 ROAD REGISTERED - MOT & Tax Exempt - currently ROAD LEGAL.
Comes with original paperwork and history & will come with a pile of spares. Also comes with SS Plates, Headlamp mask, Top quality leather panniers, manual etc.
This bike is SUPERB and that is reflected in the price of
£5,400.00 Cash
- buyer collects from CM0 7QL. PM me if interested.