Here are some photo's of Alpini Equipment from Mediterraneo's collection.
Ice Crampons. WW2 issue.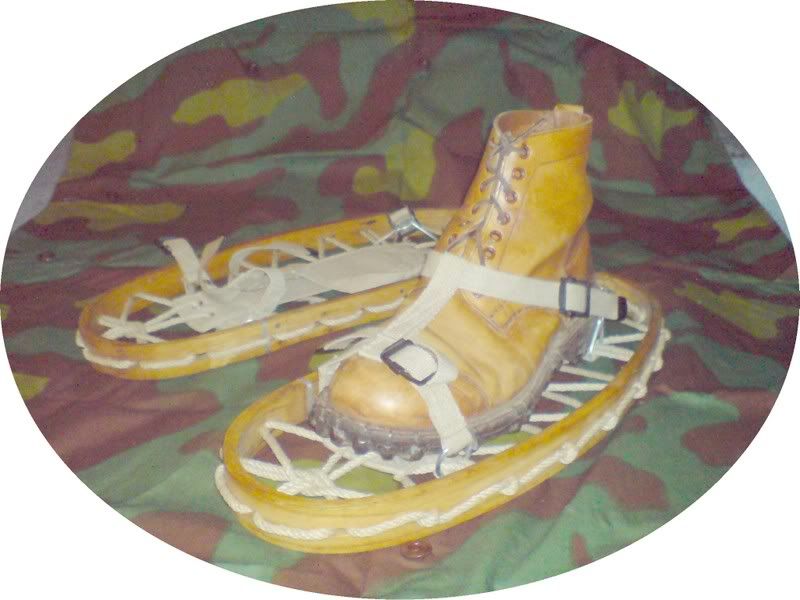 Snow shoes.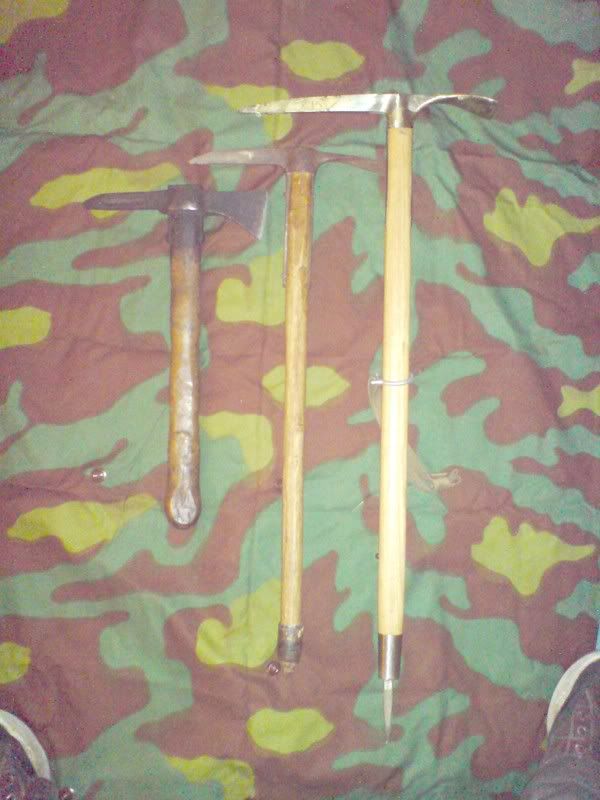 Ice picks. The one on the left is the ice Pick issued for placement on the E-tool frog with bayonet. The Middle one is a WW2 issued Ice pick, but has been rehandled with a piece of branch from an Ash tree. I will be rehandling it again. The pick on the left is a post war pick, but made exactly like WW2 ones. It appears that there were three types of long handle picks issued to the Alpini. Most come upto about the thight area in height, or have teeth (Middle example) on the pick end. One other type not shown is longer, and comes up to the hip area. The one in the middle is mine, the other two belong to Mike (Larusso).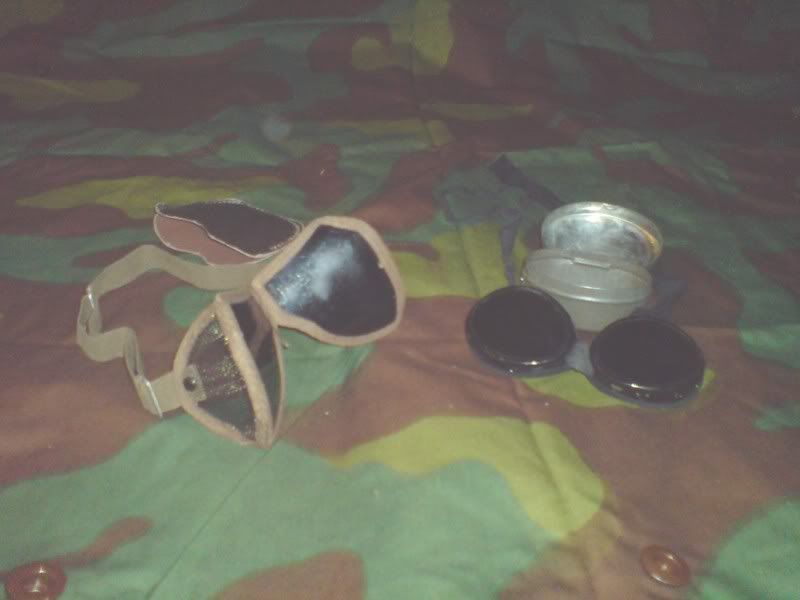 Goggles. The pair on the left are often described or shown as 'Afrika Korps' issue. They are not. They are actually Italian snow goggles. The pair on the right are Ski goggles. This pair were made in Switzerland for the Italian Regio Esercito. Most Italian googles seem to acquire a German tagline post war, and i spect its because unscrupolous sellers feel they can get rid of them if they have a psuedo-German function.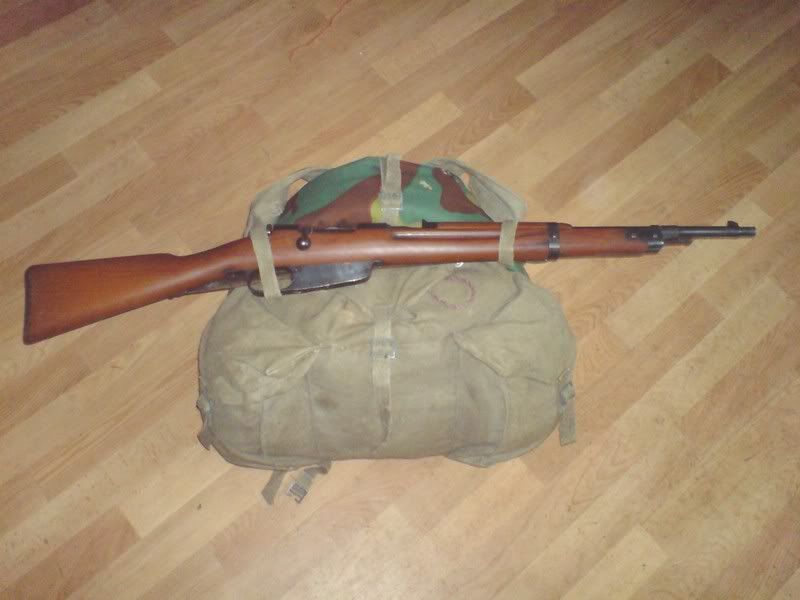 Alpini Back Pack. Large capacity pack for all the extra goodies the Alpini were issued (Like comfort rations of Chocolate/maralade etc). Also handy for the spare shoes and long johns oft needed when climbing mountains (Many Alpini carried their Gym Plimsols in the pack as these were quieter to climb rocky surfaces prior to an ambush). On the top are two loops to support the rifle when climbing, and here i've slipped my 91/38 into those loops to demonstrate this.
Alpini cap (or Capello) with a faded red nappine (pom pom) and penne nera (Black feather). This cap belongs to the 4th regiment, and of note is the edelweiss sewn on to the cap. Italian troops were known to sew all sorts of badges onto their headgear, as lucky tokens and so on. It even went as far as sewing on captured badges. I have no idea why this German edelweiss is on my cap, but the Alpini and Gebirgsjager trained together on occasions and therefore assume it was swapped, bartered or robbed during one of these sessions.