Well, for RE(Royal Army, pre-1943)- NO
But for RSI, the fascist Italian Social Republic(post-1943) - Yes!
During this time it was quite common to see italian soldiers with german equipment; belts, ammo pouches, e-tools and rifles like the k98 was common. But when it comes to other equipment like breadbags and canteens, they tended to wear regular Italian army issue stuff. So for an authentic post-1943 italian ENR(the RSI's army) impression you could "get away" with wearing the regular italian M40 uniform, along with some german items like a belt, a pair of ammo pouches and a k98. German helmets and tunics were seldom worn, but it did happen. But to be on the "safe side" -go with mostly Italian stuff and throw in a couple of German items.
For example, here's a photo of a group of Italian Bersaglieri, post -43, they are wearing Italian equipment with some german items;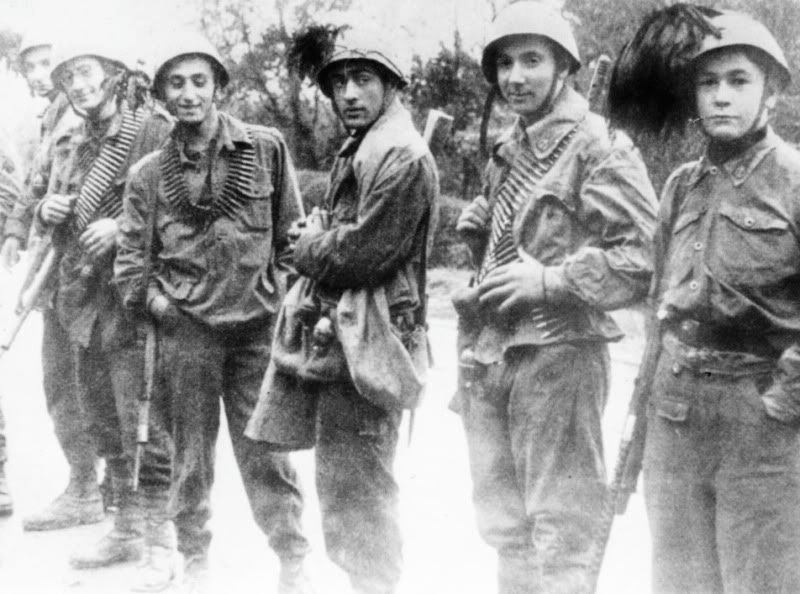 These members of the Forlí battalion(they were attached to a German division) are wearing german belts, caps and are armed with german weapons(MG15, k98, panzerfaust);
Hope this helps! If you have any further questions, don't hesitate to ask!