Friday, while we were bussy setting the tents and getting them worm, I got "some " snow in my boots. When we got to a moment of rest, I took the boots off and inside-sole, socks and toes were a block of ice. You can see the results for yourself: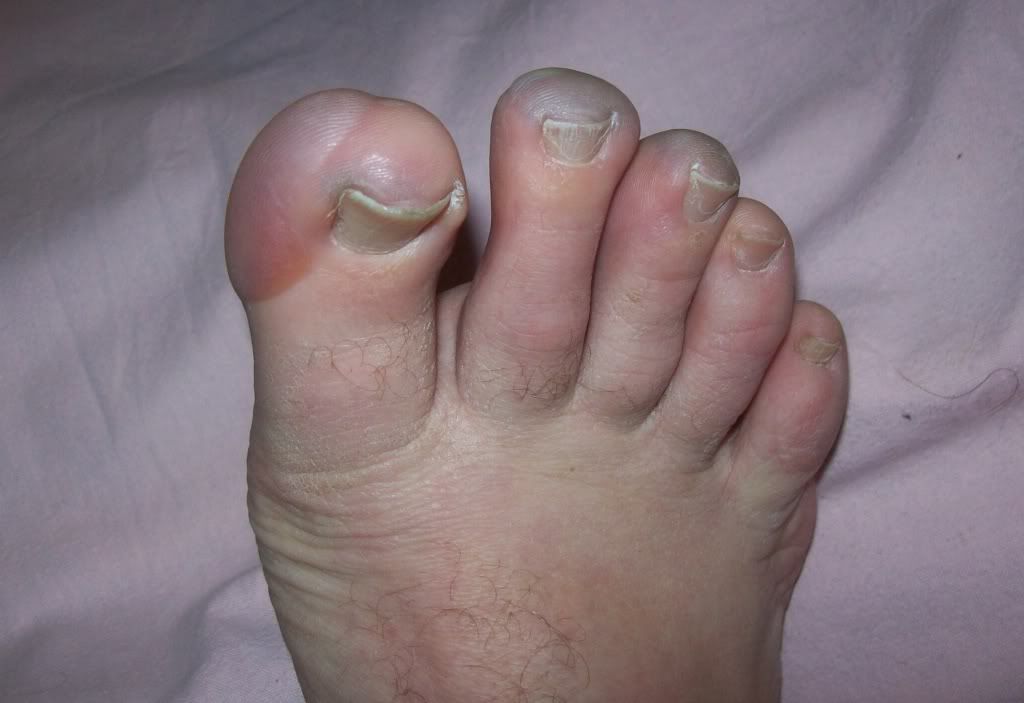 As Franz allways says, frostbite is not a joke or a fairy tail. I might even loose the front part of two toes.
As you might know, I'm an old mountaineer, with a few decades of winter excursions in my back, but even so. I think the photo is a good advice for everybody
Of course, I'll be there next year (if I can convince my wife to let me go
).
Again, the Wintertraining has been one of the highlights of my reenactor life.
Thanks to Michael Gaissmar!
Looks like you were trying to recreate frozen "Toni" from the film "NORDWAND!" Ouch! Hope your toes recover quickly.