A few pics of our stand at Wales this year, very enjoyable show and despite the winds the weather was great. Good show for KP1, gained two new recruits and a possible two more. Just about the most beautiful setting to camp in too.
Another prisoner keeping the wood burner topped up.
Our latest Helferin recruit.
Waffenmeister Meyer.
Me in my new rubber condom.
Helferin on duty.
and off.
Off to the Sunday battle.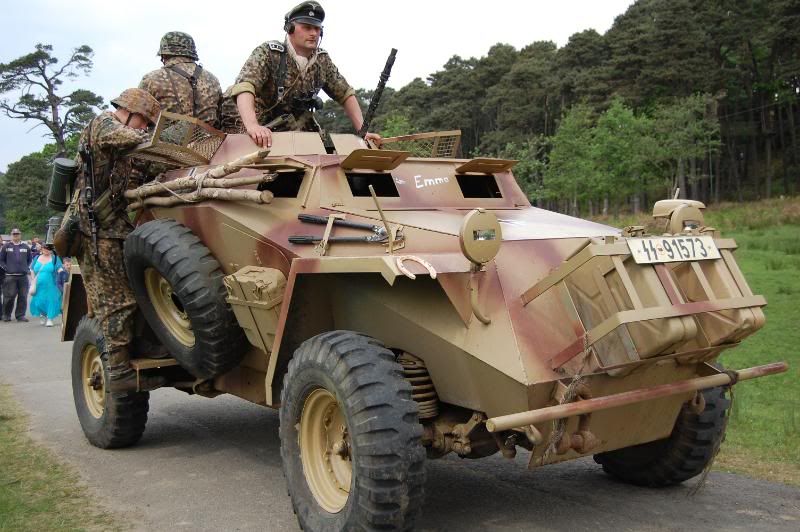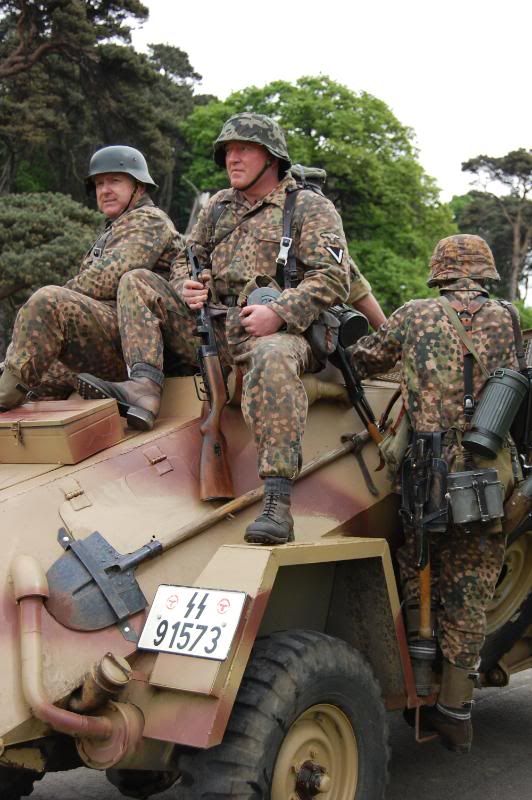 A young recruit gets some medical assistance from our DRK nurse afer being shot in the eye.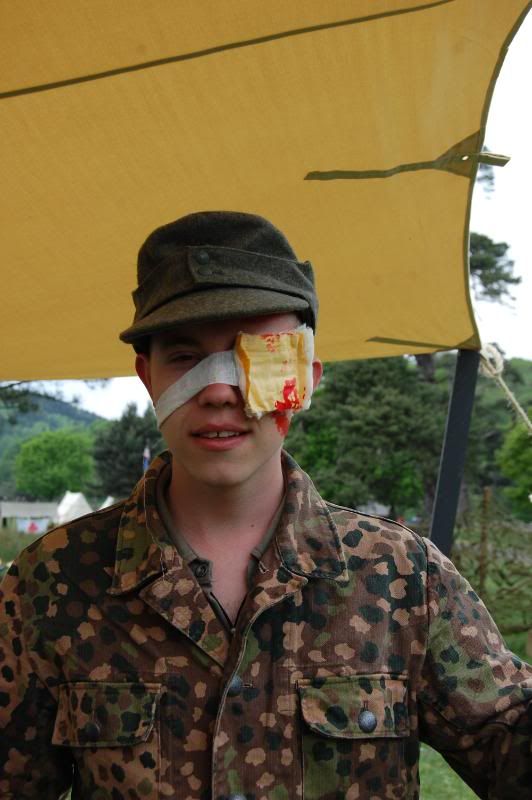 German Fraulein collecting wood to help the troops keep warm at night.
Weapons training.