First off I wanted to thank you all for your input...great info! Keep it coming!!
Second her are some war time photos from Signal that shows difference in stock color.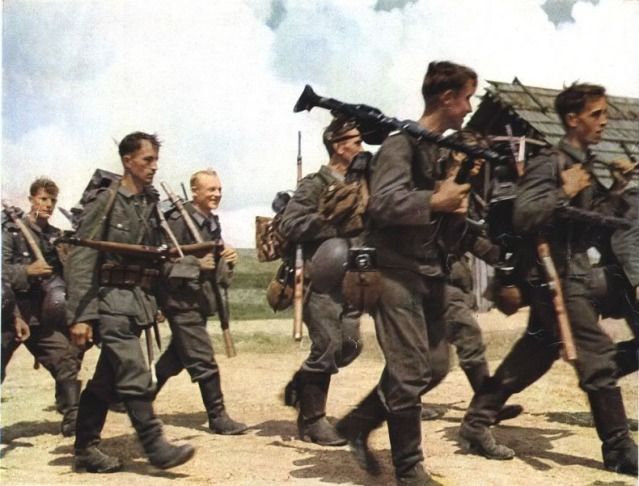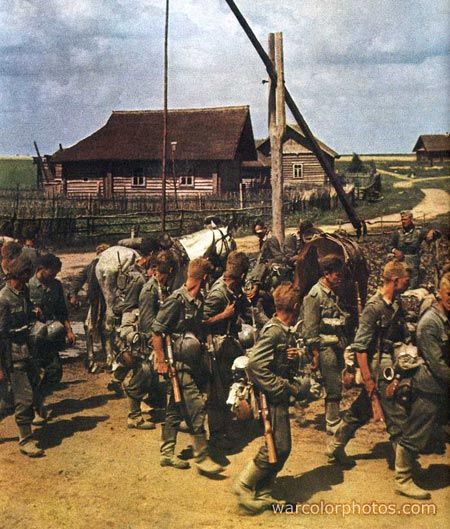 Most seem to be brown in color.
I will post pictures of my war time k98 and the Mitchell Mauser a bit later.
I was lucky in the fact that I got one with a blued bolt.
I also only paid about $150 for the rifle it came (from friend) with an original sling and 85 rounds(with stripper clips) a Russian cleaning kit and Russian ammo pouches.Original German Cleaning rod and sight cover.
Total cost $300
I would not recommend this rifle, the stock is an inch shorter.The bluing is to dark (over pitting).Pretty sure it has been re stamped to have all matching numbers.This rifle on the site is $800.If I would have paid that I would have been very Piss off.
But as I see it.It will make a decent field rile to muck up.
_________________
Obergefreiter Michael Frye
1./Panzerjäger Abteilung 228