Get a Dutch "oma" bike. The germans Nicked over 500.000 bikes in Holland during the war. A large percentage of them where these: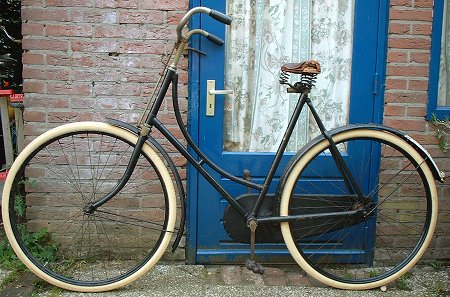 Dutch bikes have one pedal brake. Adding a box to the frame, an army rack or a removable "Express-werke" steer does not make sence on a civi bike. The troops that received "military" bikes had these bikes listed in their soldbuch. The civilian bikes where either parked in huge bike parks for divisions and had other users every week.. British bikes i've never really encountered in the low countries, or they had to be ww2 military. Germans even used a lot "female" Dutch bikes. These go from 25 € and up on
www.marktplaats.nl
swiss/swedish armybikes are a WHOLE other thing then a genuine "Truppenfahrrad".
Genuine Truppenfahrrader:
http://project1944.be/Rohren/Rohren_new.html
Dutch armybikes 1939: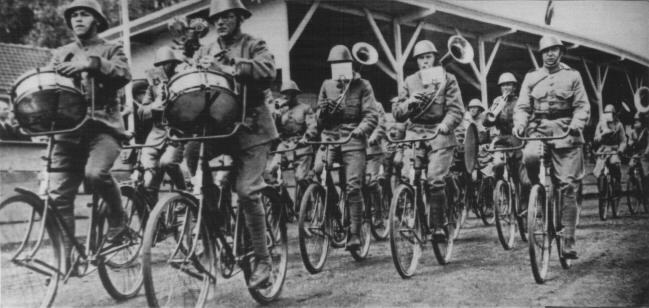 If you want to make a good conversion, you need to start off with a german bike. British bikes are different from build. You could get nice german civi bikes on german Ebay.
I've owned 4 bikes untill now, 2 NSU bikes and 2 unbranded military bikes.