As the anniversary of Polish Defensive War Sept-Oct. 1939 is just passing by, there are lots of reenactment events covering that subject over here.
One of them was 'Batlle of Mlawa'. During the 3-day battle, Polish units fought bravely against numerous German attackers, despite being heavily outnumbered (about 40 to 1). German forces included ad hoc created 7thKempf Panzer Division, incorporating some SS-VT units. Polish defensive lines were based on some static defenses.
For exact details on actual events pls see:
http://en.wikipedia.org/wiki/Battle_of_M%C5%82awa
Reenactment event scenario was based on defense of bunker and extensive trench lines reinforced by barb-wire and simulated minefileds - see plan drawing:
Other features that might be of interest:
- 1939 environment on both sides, unusual to later campaigns (see M16 helmets in apfelgrun being used)
- SS-VT units dressed in early verisions of camouflage uniforms
- air support to German side with pyrotechnic assist
- Polish uniforms, equip and weaponry - including 1928 Browning machine gun, licensed from US, only slightly different to American BAR as used in the war;
- Polish cavalry units !
- armour: fully restored and moving Panzer II all in proper markings and painting (totally different from later campaigns), Polish tankettes and 1934 armoured cars.
Some pictures:
and the 'source' of the above
My colleagues of the same association: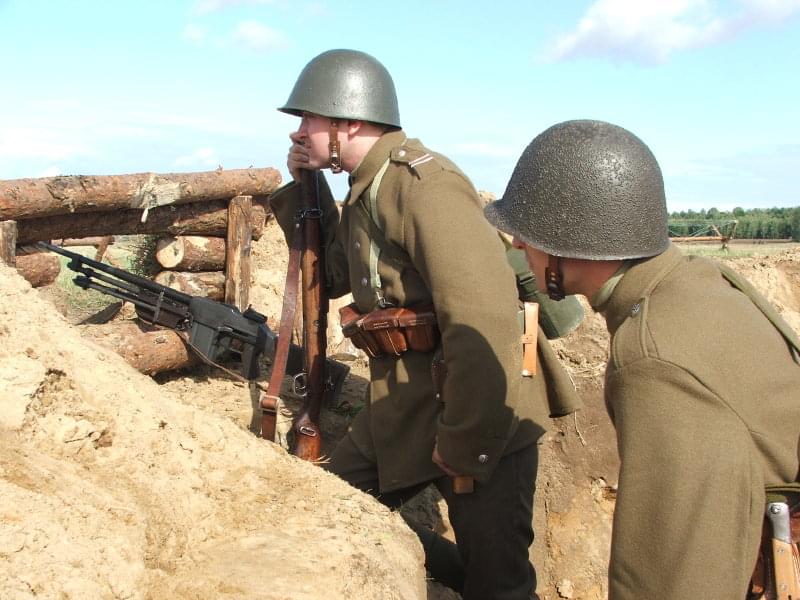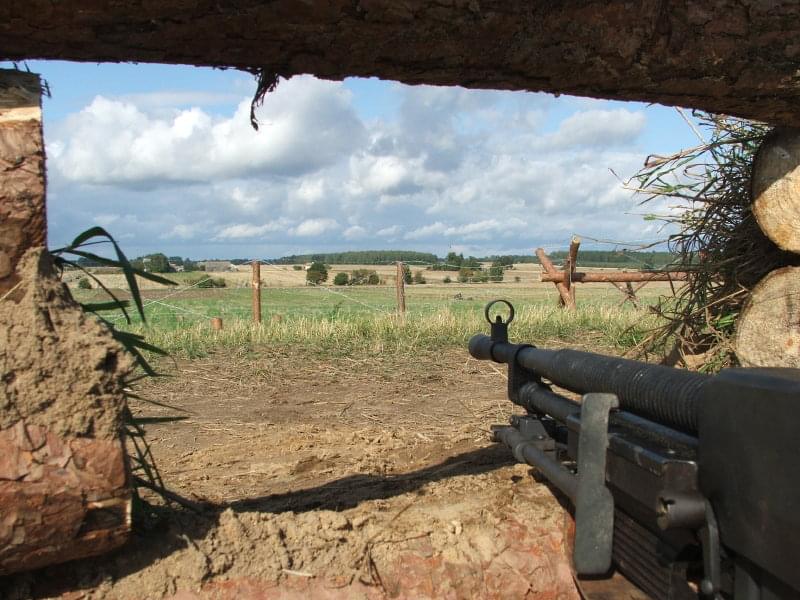 More of our group:
http://spmip.mojeforum.net/viewtopic.php?t=667
1934 armourd car moves in to support:
TKS tankette:
Cavalry:
Hold the lineeeeeee !
Panzer II:
Kradschutzen and SdKfz251:
Particularly good piccies can be found here (cant paste due to copyright):
http://www.gryszpanowicz.pl/bitwa
and here:
http://www.poloniamilitaris.pl/?tryb=news&id_news=1110
_________________
Es steht ein kleines, kleines Edelweiß
auf einer steilen, steilen Felsenhöh!
Kampfgruppe EDELWEIß
1 KP, 100 GJR