Kameraden, Smock now on Hold pending payment...
WAFFEN SS PLANETREE TYPE I EARLY 5/6 OVERPRINT SMOCK (Size LARGE) - SM WHOLESALE (USA)
http://www.smwholesaleusa.com/ww2-germa ... -overprint
- SMW advert info:
"...TYPE I EARLY 5/6 OVERPRINT SMOCK These are exact in color and print of the rare hand screen smocks. Used from the french campaigns til the end of the war. No detail has been overlooked, from the charcoal thread to the correct double stitching. they are exact replicas of the 15k-25k original we replicated. Very limited amount of fabric was hand printed. This is the best museum quality smock I have ever seen. Only a hand full of people will ever see an original. Here is a chance to own a piece of history. treated for water repellency. this limited collectable smock is priceless...."
Size – Large
34" - Neck seam to Bottom Hem.
31" - Armpit to Armpit.
20" - Armpit to cuff elastic.
Please Note – these smocks are a large loose baggy fit designed to fit other equipment so will probably fit XL sizes without equipment….
Bought from Soldier of Fortune in 2014…
Only very light use and in almost new condition – maybe some traces of W&P Revival dust and mud…
As you know these are the best repro smocks available - but alas very expensive …
Only selling as I also have a SM Wholesale Palmenmuster smock…
Current RRP - £145 (Soldier of Fortune) / $295 (SMWholesale USA)….
Bargain… £100 including UK Mainland shipping
Other shipping destinations on request....
Location NW England....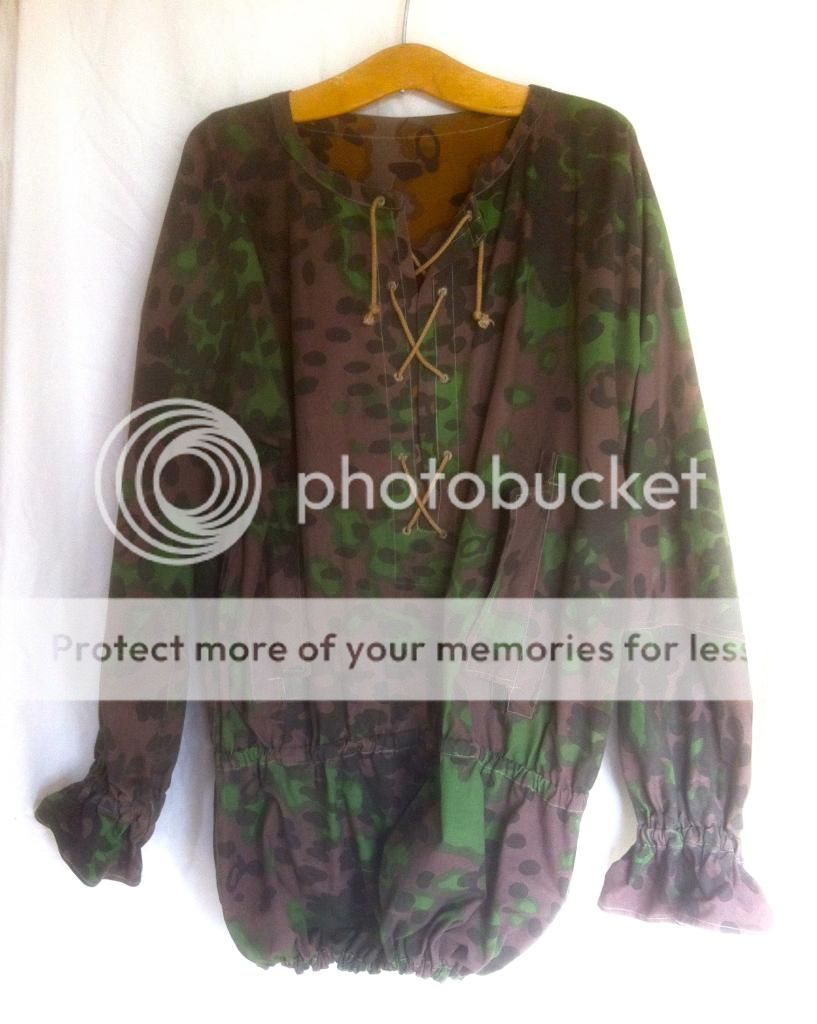 .....