Hans Gowert wrote:
i cant imagine doing reenactments down south, the heat would just be unbearable
Tom
Not at all...besides, you get used to it. the majority of our events are during the cooler months, effectively Winter, where it gets to below zero in some states. and of course there is DAK for the summer! Night skirmishes are ace!
Our climate is quite misunderstood...we are very similar in climate to southern Italy for most of the country with the tropics becoming more humid as you go North. I lived in Darwin for 4 years...that was tropical!!!!!!! The only thing you can do up there is New Guinea or the Pacific...its just not the terrain or climate for anything else!
However, we do have states that are very cold in winter. Our last big event in Victoria was the coldest we have had for some time. Mud, rain, wind, you name it we had it.
DAk is one of my all time favourites though...have a look in the background of this shot!!!!! I am the one in the bleached cap...those things were about to attack any minute, note the misqguided smiles of fear!!!!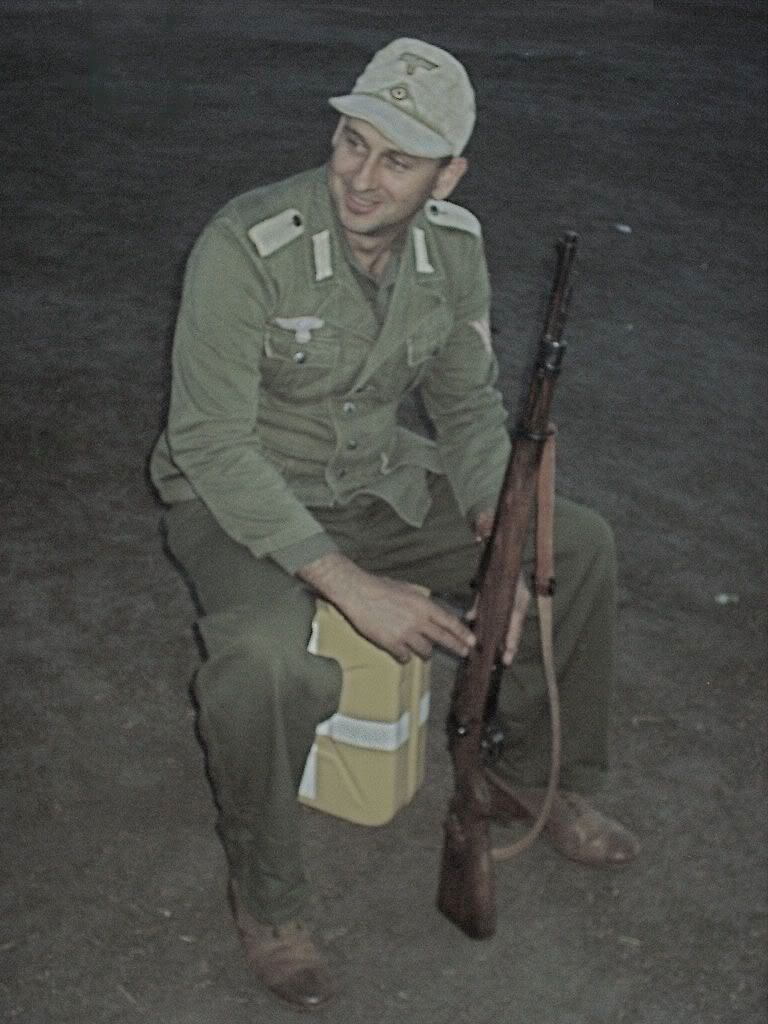 Here's a warm weather event similar to an Italian campaign theme;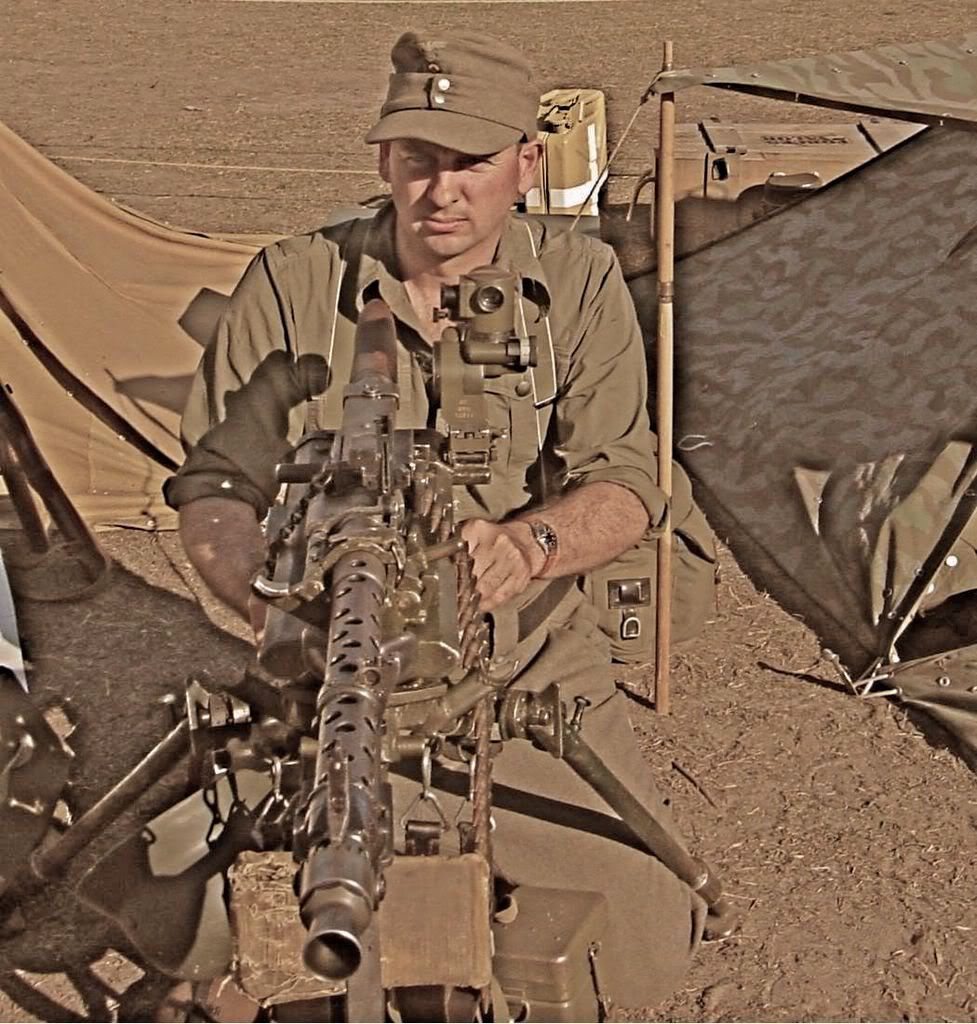 Hirschmann
_________________
Gruß and Berg Heil, Gebirgsjågers!
II./Geb.Jäg.Rgt.100.